HGA - Minneapolis, MN, USA
HGA - Minneapolis, MN, USA
DESCRIPTION
"HGA is an integrated architecture, engineering and planning firm that helps prepare its clients for the future. By understanding their cultural and business needs, HGA helps clients realize their organization's vision and potential through responsive, innovative and sustainable design. They achieve this through multidisciplinary collaboration, knowledge sharing, and design investigation.
HGA's founding principals - Richard Hammel, Curt Green and Bruce Abrahamsson - established precedence for collaboration, aesthetic achievement and client service since their founding in 1953. These criteria still inspire HGA today as architects, engineers, interior designers, landscape architects and allied professionals work alongside each other from a building's inception through move-in to develop solutions uniquely suited to each client.
Today, HGA has eight offices from coast to coast and employs over 700 people. Throughout their history, HGA has pursued new design directions to deliver the greatest value to their clients.
Steven Dwyer started his career with HGA 16 years ago and is now a Senior Project Designer and Master Planner specializing in arts, community and educational work. He combines the art and science of architecture with the client's functional and cultural needs to create thoughtful designs that express an institution's aspirations. Steven's talent has been recognized time and again - he is the Chair of HGA's Design Council and received the AIA MN Young Architects Award (2007) and AIA National Young Architects Award (2011). Steven served as the lead designer for the Whitetail Woods Camper Cabins." HGA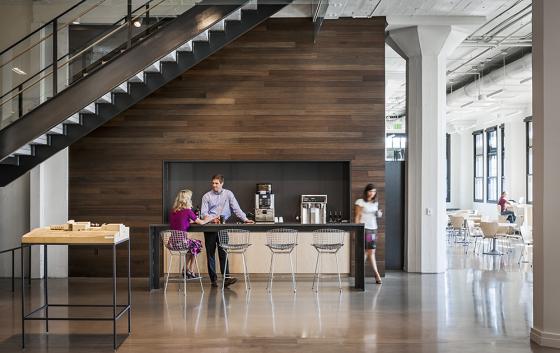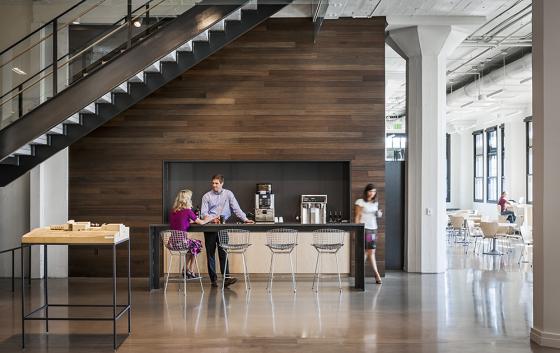 HGA's commitment to quality architecture has been recognized with more than 800 national, state and regional design awards, including the AIA Minnesota Firm Award for "outstanding service to clients, community and the profession through exceptional and enduring architectural design and technical achievement."