GUNFLINT LAKE CABIN - Grand Marais, MN, USA
GUNFLINT LAKE CABIN - Grand Marais, MN, USA
1,150 square feet
3 bedrooms
5 beds (2 queen, 1 twin, 2 cots)
1 bath
$395/night
2 night minimum stay
DESCRIPTION
"Sited directly on Gunflint Lake and adjacent to an existing resort, the property was a barely accessible area of fallen pines and rock escarpments. The clients requested a simple retreat; enough sleeping area to accommodate fluctuations in guests; storage for canoes and outdoor gear; and a screen porch and sauna. Responding to the extreme site, the cabin pragmatically responds to the orientation, views, and access. Metal clad ICF walls and details were developed around energy efficiency, fire resistance, and the ability for two people to perform the work. The interior was finished with standard tongue and groove knotty pine." VJAA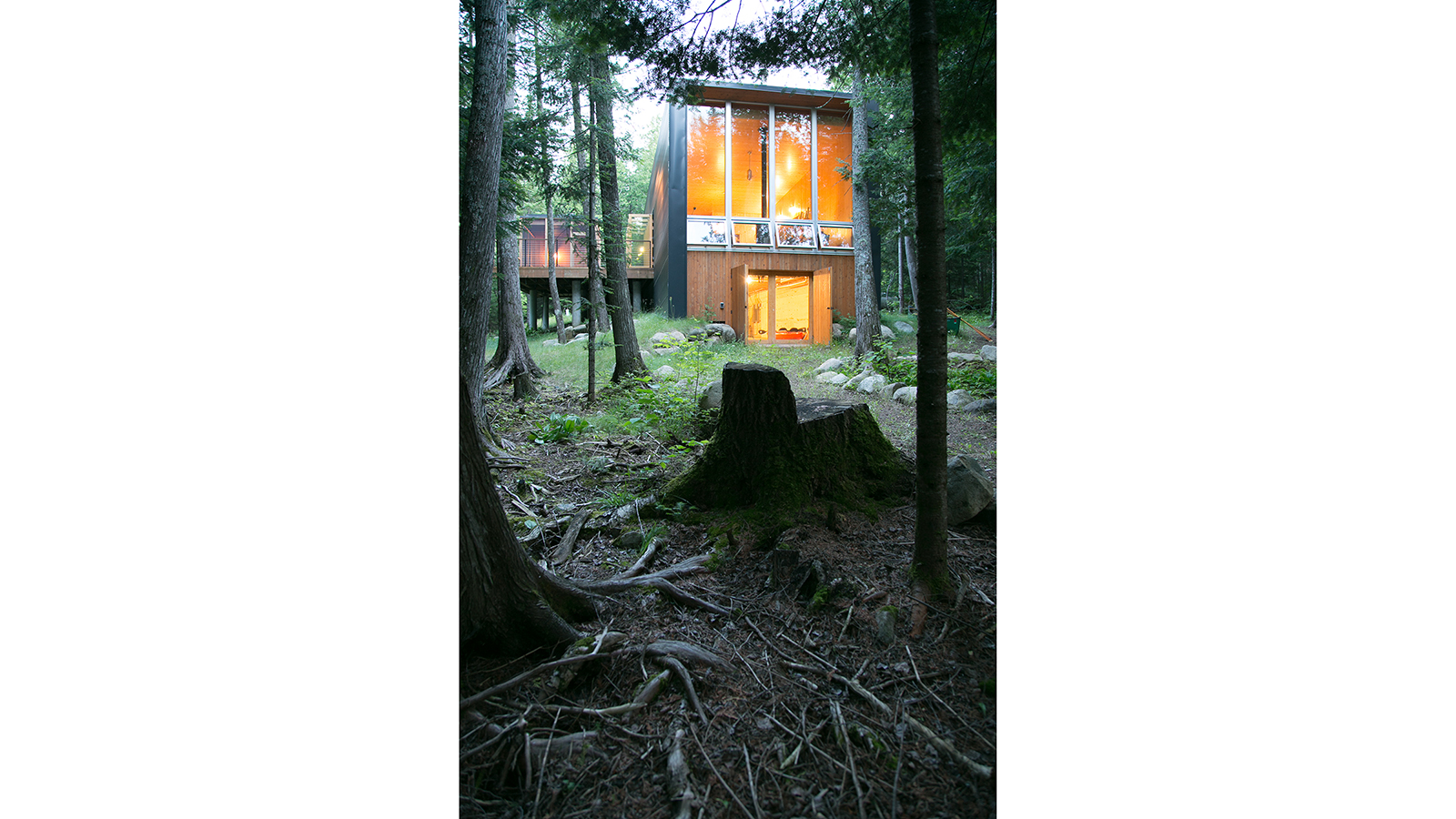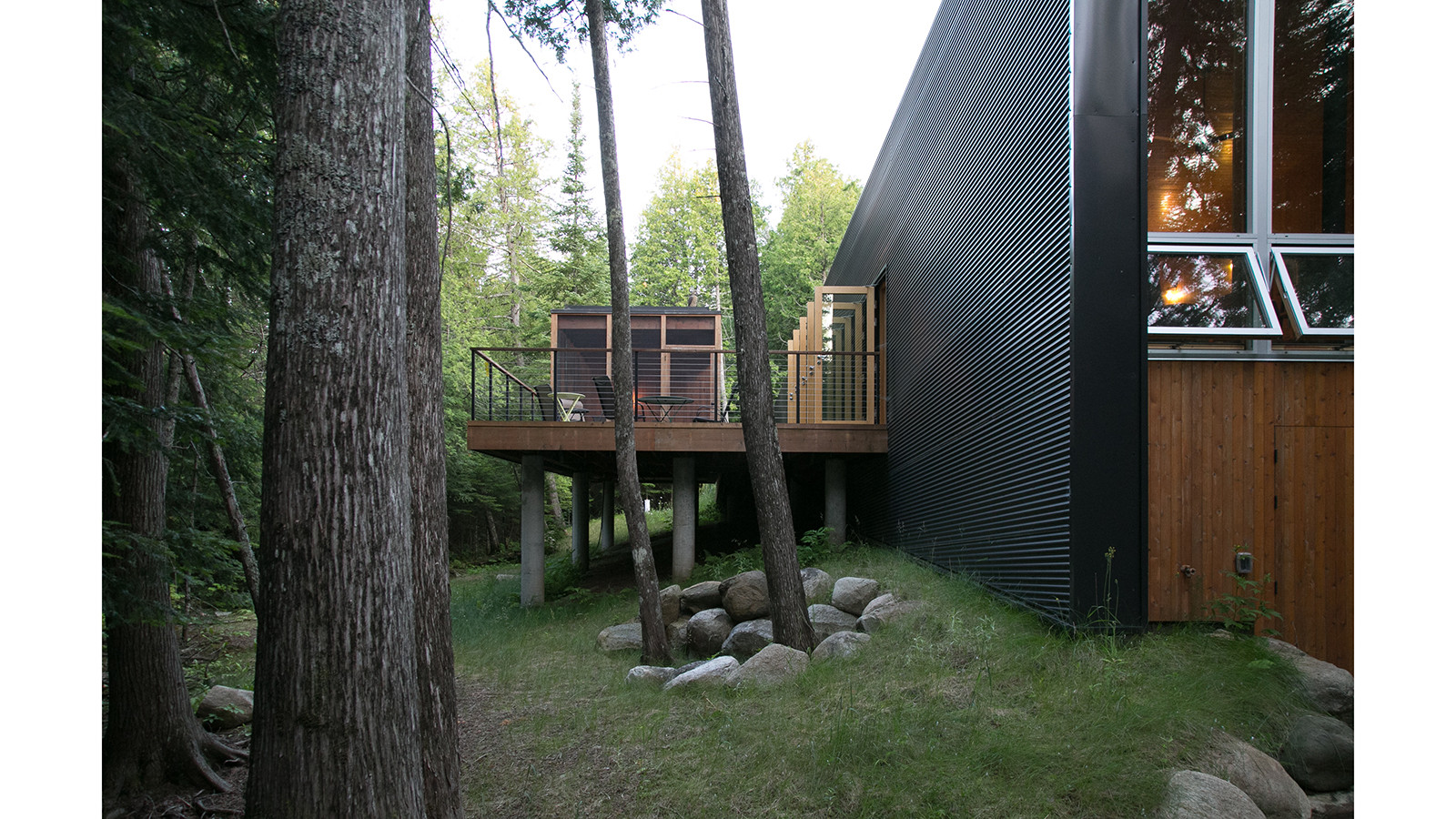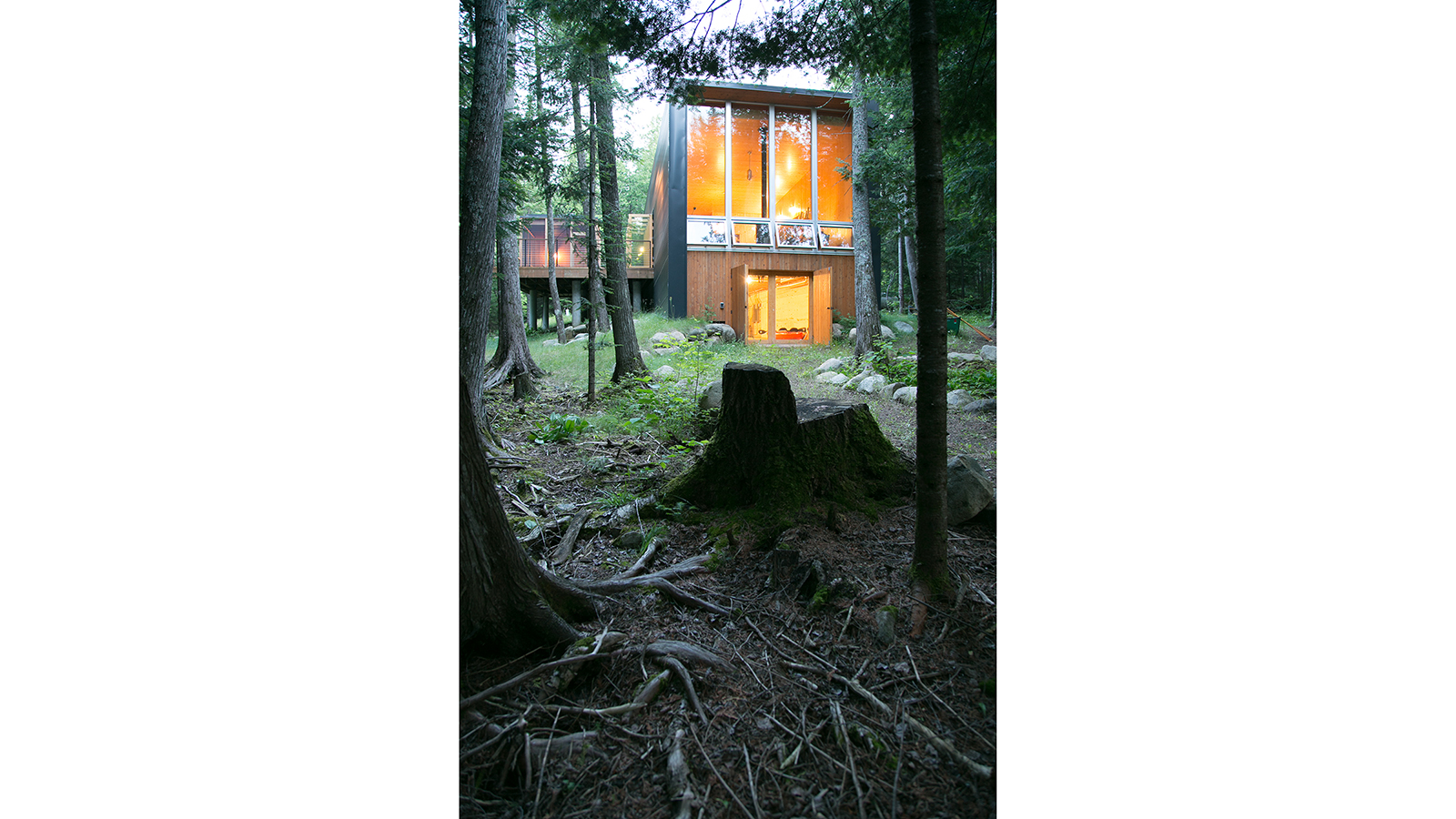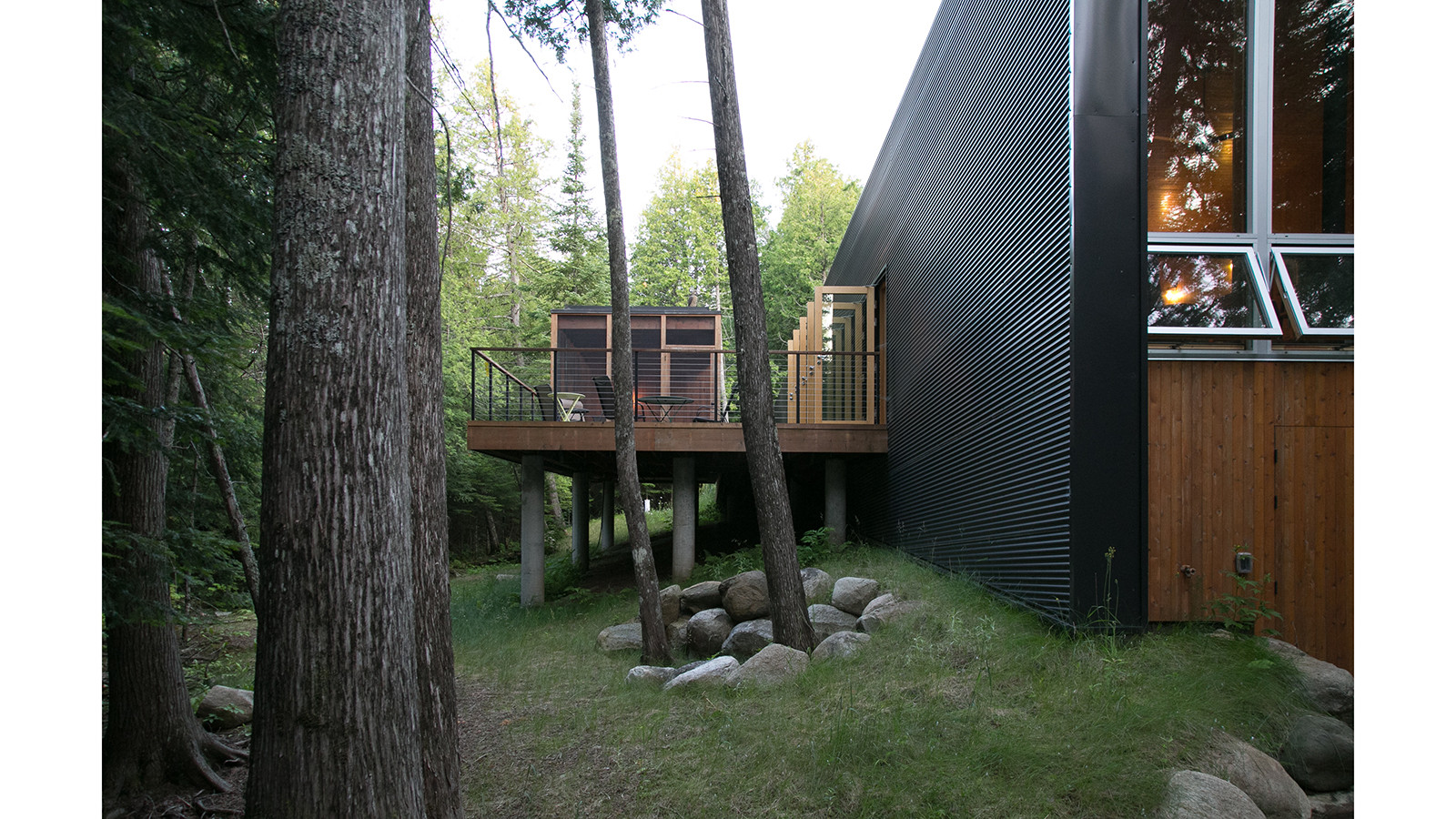 Size: 1,150 sf
Maximum Guests: 7
Bedrooms: 3
Beds: 5 (2 queen, 1 twin, 2 cots)
Bathrooms: 1
Minimum Stay: 2 nights
Daily Price: $395
Weekly Price: $2,500
Cleaning Fee: $200 (one time)
Check In: 3:00 p.m.
Check Out: 2:00 p.m.
Basics
Heating
Shower
Dishwasher
Washer
Dryer
Essentials
Amenities
Water Front
Grill
Outdoor Fireplace
Indoor Fireplace
Sauna
Other
First Aid Kit
Carbon Monoxide Detector
Smoke Detector
Fire Extinguisher
All Year
Hiking
Wildlife Watching
Fishing
Spring/Summer
Birding
Biking
Swimming
Canoeing
Kayaking
Horseback Riding
Fall/Winter
Autumn Color Change
Apple Picking
Snowshoeing
Cross Country Skiing
Honor Award, AIA Minnesota, 2011
Location. Gunflint Lake Cabin offers the best of both worlds. While the cabin is 1.5 hrs north of Grand Marais near the Canadian border, there are a few nearby privately owned cabins and you are right next to Heston's Lodge.
Arrival. Although most of the trip is straight-forward, navigating the short distance from Heston's Lodge to the cabin can be be confusing. For this reason we recommend that you arrive before dark if possible.
3 bedrooms. There is a 7 guest maximum, but only 3 bedrooms (2 with queen beds and 1 with a twin bed). Two cots can be provided additional guests if needed and are easily set up in one of the bedrooms or living room..
Technology. No internet. No cell phone reception. No TV. Staying at Gunflint Lake Cabin allows you to disconnect from technology and connect with the natural surroundings.
Music. The Tivoli Model One radio picks up a public station out of Grand Marais. There is a cable near the radio which you can plug into the head phone jack on your device and play music.
Shoreline. Gunflint Lake is a very large, sparsely populated, "motor-traffic" region within and adjacent to the Boundary Waters Canoe Area. There is no dock on the shoreline. Canoes and kayaks are launched from land so you will get your feet wet. Water shoes are highly recommended.
Potable Water. You may notice a waterline running from the lake up to the house. The water at the cabin is filtered and perfectly safe to drink. Bring your own bottled water if you prefer.
Critters. Woodpeckers peck at the wood siding and squirrels nibble on the porch screens. To combat this problem, the owner sometimes must cover areas of the house with green tarps — please leave the tarps in place. You will also see the occasional mouse. If a mouse makes its way indoors and bothers you, please contact caretaker Barb for assistance.
Pests. Northern Minnesota is notorious for its mosquitos – locals call them the "state bird". We recommend that you bring bug repellant.