FRANK DIXON - Melbourne, VIC, Australia
FRANK DIXON - Melbourne, VIC, Australia
DESCRIPTION
"Born in Sydney on January 26, 1923, Frank Wilson Chatham Dixon was the son of a bank manager who had always wanted to study architecture but, due to poor eyesight, had never done so. When the family moved to Melbourne, the elder Dixon befriended a number of architects including Leslie Perrott, who presented young Frank his first drawing board when he was six years old. As a teenager, Dixon was unsure whether to become an engineer or an architect and consulted John Gawler, head of Melbourne University's School of Architecture, who recommended that he qualify in both disciplines. Dixon did so, completing his engineering degree in 1946, and his architecture degree in 1949. During the intervening years, he applied for the position of Staff Engineer in the leading city firm then known as Yuncken, Freeman Brothers, Griffiths & Simpson (later Yuncken Freeman Ltd), whose principals were so impressed with his unique double-streamed qualifications that he was hired on the spot. Dixon remained there until 1950, when he left to open his own office as a consulting engineer.
During this early period, Dixon made several forays into architecture beginning with two houses for himself: one in Croydon (1950) and another in Balwyn (1952). The latter, with a striking butterfly roof, attracted much attention in the developing post-war suburb, and the architect was commissioned to design several other dwellings in the areas.
With his unique double-barrelled qualifications, Dixon found himself in demand from architects who wished to engage an engineer who also thought like an architect. During the peak years of his practice in the 1950s and '60s, Dixon worked with architects of the calibre of Leslie Perrott, Middleton & Talbot, Kenneth Crosier, Paul Wallace and Hipwell, Weight & Mason. From the early 1970s, Dixon developed a working relationship with Brother Emanuel, a Roman Catholic priest and qualified architect, and served as structural engineer on several church-related projects in Melbourne's developing outer fringes. However, Dixon's most enduring association was that with his former employers, Yuncken Freeman Ltd. He was the engineer of record for some of the firm's best-known residential projects of the mid-1950s, as well as a number of hospitals and industrial complexes. From the late 1950s, as Yuncken's office embraced large-scale multi-story projects, Dixon's expertise was sought for several city office buildings and highrise apartment blocks.
Dixon's most famous undertaking, however, was the holiday house that he designed for his own family on the Great Ocean Road at Fairhaven. A local landmark known to several generations of motorists and holidaymakers as the 'House on a Pole', this modest hip-roofed house was elevated above the scrubby cliffs on an impossibly slender concrete stalk. A long-held labour of love for its designer, the project was conceived in the mid-1960s but not fully documented until 1970, with construction (most of it undertaken by Dixon himself) continuing until 1978. Dixon, who died in October 2013 at the age of ninety, lived long enough to see his iconic beach house achieve cult status and be nominated (albeit unsuccessful) for inclusion on the Victorian Heritage Register." Dictionary of Unsung Architects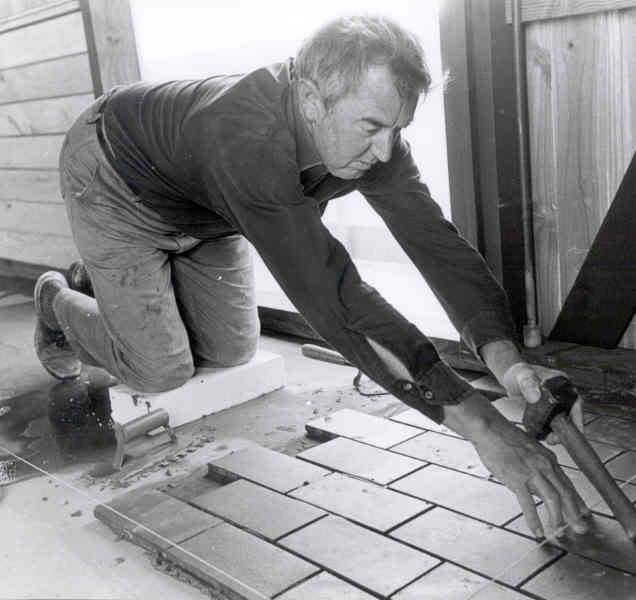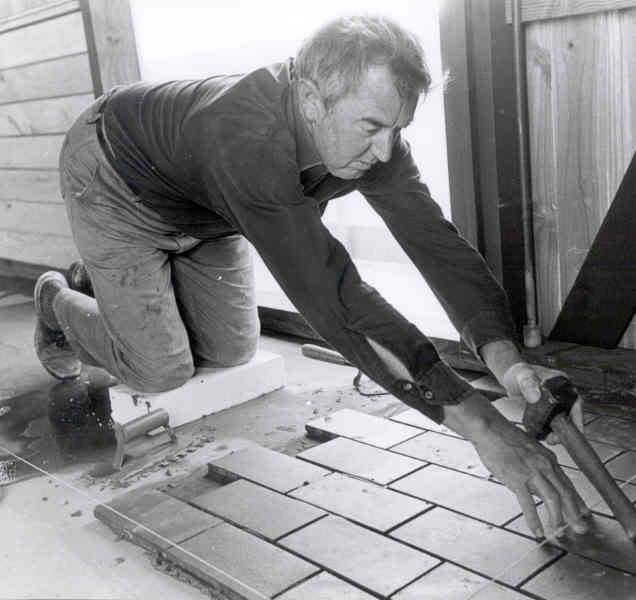 Dixon's houses in Caringal Street were included in Don Ward's Guide to Victorian Architecture (1956), published for interstate and overseas visitors to the Olympic Games.
At the time of his retirement in 1985, Frank Dixon could claim four decades of experience as preferred structural consultant to Australia's most significant and influential post-war architectural practices.