THE SINGULAR PATAGONIA - Puerto Bories, Chile
THE SINGULAR PATAGONIA - Puerto Bories, Chile
57 Standard Rooms + Suites
$335+/night
DESCRIPTION
"The Singular Hotel Patagonia represents the transitional point between our small existence as human beings and our majestic, eternal surroundings. Declared a national landmark in 1996, the hotel is a unique historic destination set in the monumental Chilean Patagonian landscape. Stay here to experience luxury at the end of the world." thesingular.com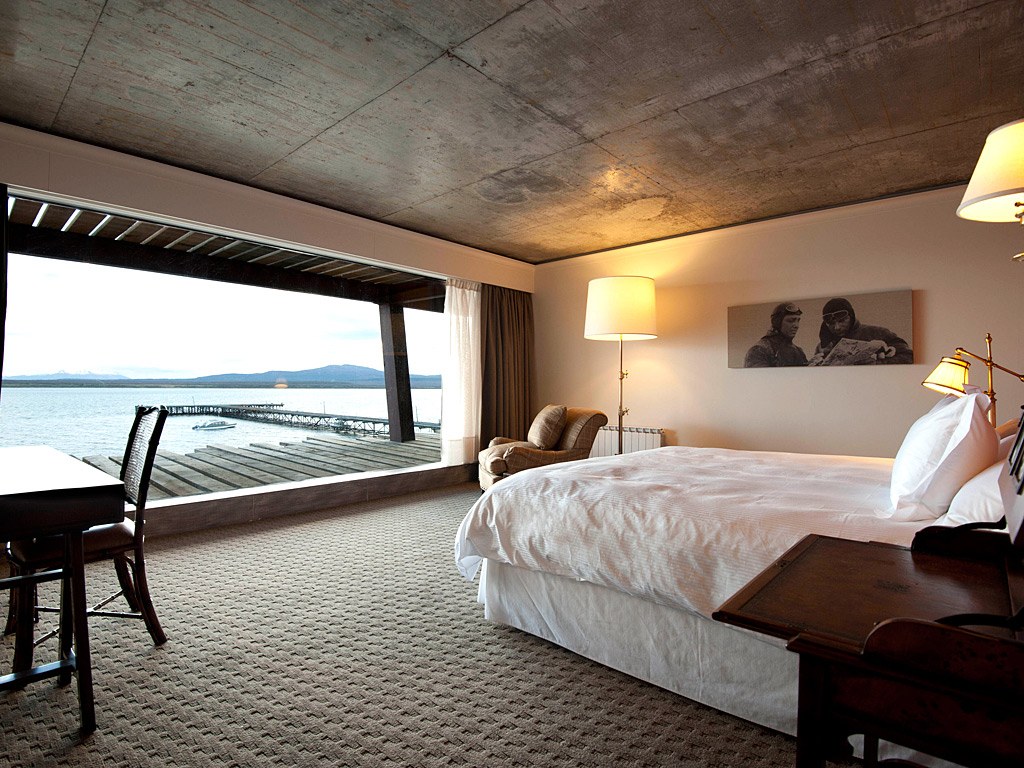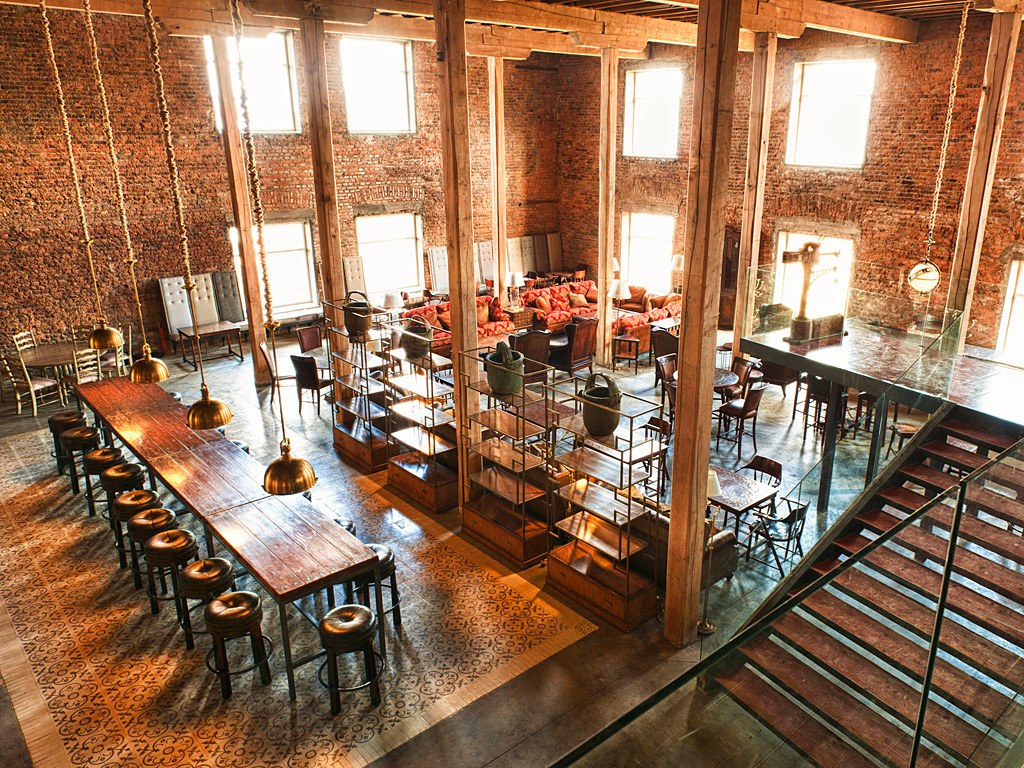 We visited here in January, 2015.
The history. Local estancias once shipped their sheep to this Victorian brick cold-storage factory, where hundreds of workers prepared the meat, wool and hide for export to Europe. Built by the British in 1915, century-old pulleys, pumps, herding pens, steam condensers, boilers, forges and pipes remain intact and are skillfully woven into the new design. The result is at once disturbing and beautiful.
The entrance. Due to strict Chilean conservation rules, when you arrive it literally feels like you are in a wind-swept deserted parking lot next to an abandoned building. Soon, however, cheerful staff emerge to direct you through a perfectly preserved barn to a pristine glass cube. Here you wait for a funicular to take you down to the hotel's main entrance. It's like being in a movie.
The glass details. Minimalistic glass bridges and railings quietly wind their way through the preserved interior. Drop dead gorgeous.
The bar. If you aren't lucky enough to snag one of their constantly booked rooms, be sure to stop here for the best cocktails around.
The location. Just outside of Puerto Natales and right on the sea. Torres del Paine is an easy day trip away.