KUGEL/GIPS HOUSE - Wellfleet, MA, USA
KUGEL/GIPS HOUSE - Wellfleet, MA, USA
3 bedrooms
2 bathrooms
$333+/night
3 night minimum stay
DESCRIPTION
"Designed by Charlie Zehnder in 1970, the Kugel/Gips house was abandoned for eleven years and in an advanced state of decay until CCMHT obtained a lease in 2009, and started restoration. Since then it has hosted over 16 artist/ scholar residencies.
The house hovers above a secluded Northeast Pond (looking across to Great Pond) with no other building in sight. The massive masonry base anchors the broad cantilevering decks and eaves out into the landscape. Zehnder's interest in Frank Lloyd Wright as well as intimate understanding of the Outer Cape's terrain and climate are clearly seen, with the plan pinwheeling around a massive hearth and stretching out to take advantage of views and the prevailing breeze. There are three bedrooms, two baths and the ocean beach is a five minute walk. Furniture and art in the house has been collected and donated to help contextualize the architecture." Cape Cod Modern House Trust
Supporting the Cape Cod Modern House Trust's mission through a tax-deductible membership allows you access to one of three restored modern houses in Wellfleet. Members at the $1000 level receive three days in May or October. $2750 level membership offers one week in June or September; and members contributing $3750 will have access for one week in July or August. All days will be negotiated on a first come first served basis.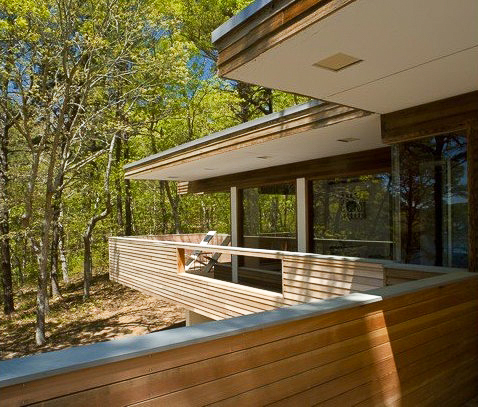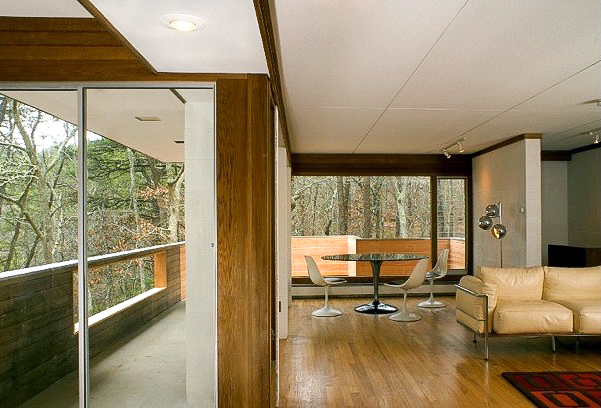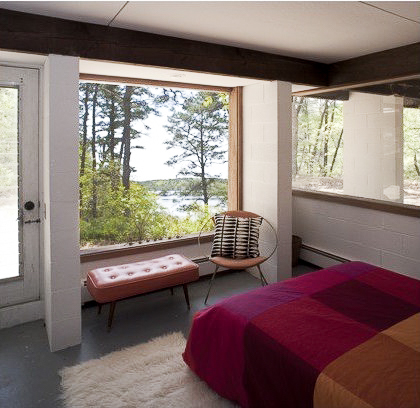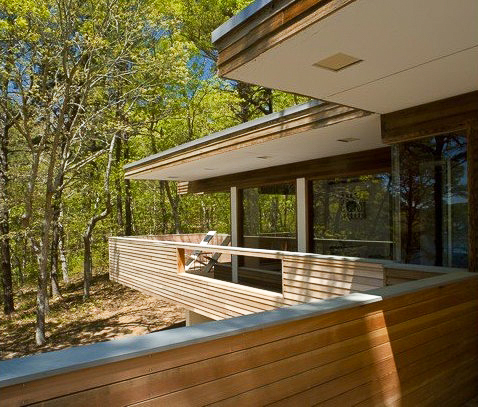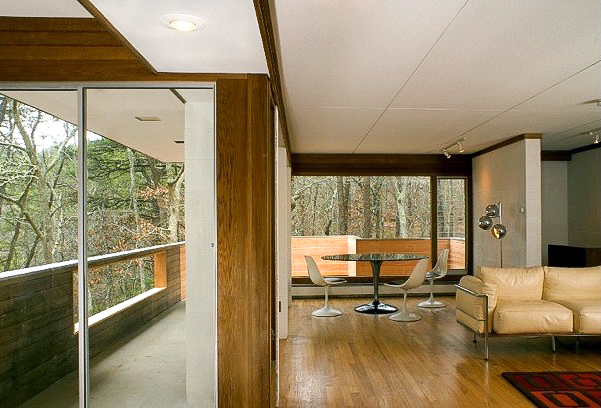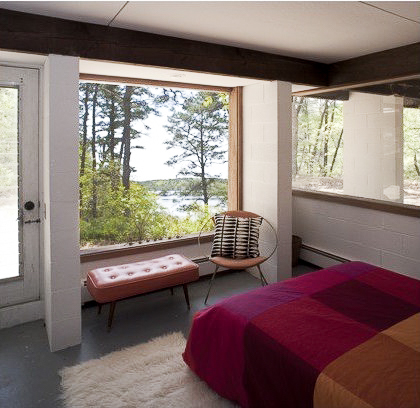 Minimum Stay: 3 nights
Daily Price: $333+
Weekly Price: $2,750+
Check In: 3:00 p.m.
Check Out: 11:00 a.m.
Basics
Shower
Dishwasher
Essentials
Amenities
Water Front
Indoor Fireplace
Other
Carbon Monoxide Detector
Smoke Detector
Fire Extinguisher
All Year
Hiking
Wildlife Watching
Fishing
Brewery
Winery
Fine Dining
Spring/Summer
Birding
Biking
Golfing
Swimming
Surfing
Canoeing
Sailing
Kayaking
Horseback Riding
Fall/Winter
Autumn Color Change
Snowshoeing
Cross Country Skiing
National Register of Historic Places, 2014