SHOBAC COTTAGES - Upper Kingsburg, NS, Canada
SHOBAC COTTAGES - Upper Kingsburg, NS, Canada
800 square feet
2 bedrooms
3 beds (1 queen, 2 twin)
1 bathroom
$155+/night
7 night minimum stay
DESCRIPTION
"Built on what was once the 400-year old ruins of an abandoned village, this environmentally sensitive enclave focuses on the undisturbed beauty of the South Shore. Designed for honeymoon couples or a family of four or five, each of the oceanfront cottages offer a rustic elegance with style, comfort and unparalleled views. As with all the details, the craftsmanship is superb from the floors to the cathedral ceilings. Built-in cabinetry curves and bends around 50-feet of 7-foot tall windows, custom tile and maple floors.
Each of the four cottages (Hirtles, Gaff, LaHave and Mosher), offers an open second level loft with a queen bed and a bedroom with two twin beds on the main floor. Two additional overflow sleeping places exist on the living room raised plinth. Each unit has one bathroom with shower. The loft bedroom has a private deck with views of the land and sea. In addition, every cottage has a large deck off the living area facing the sea to the southwest. One cottage is designed for persons with physical disabilities.

Of the four cottages, Hirtles has been recently upgraded to include a second bathroom in the loft which has a jacuzzi bathtub with a dramatic view of Hirtles Beach and out to sea. This fully insulated cottage will be available for rental year-round. The whole interior is also exquisitely finished in natural cedar.
In addition to the cottages, the Shobac Campus also features the Gate House, Point House and Schoolhouse as accommodation options. The Studio and the historic octagonal Barn can be rented for events, and are ideal for arts workshops, weddings, equestrian vacations, family reunions, or corporate retreats. The entire site can also be rented offering the solitude of "a lost village at the end of the earth.'" MacKay-Lyons Sweetapple Architects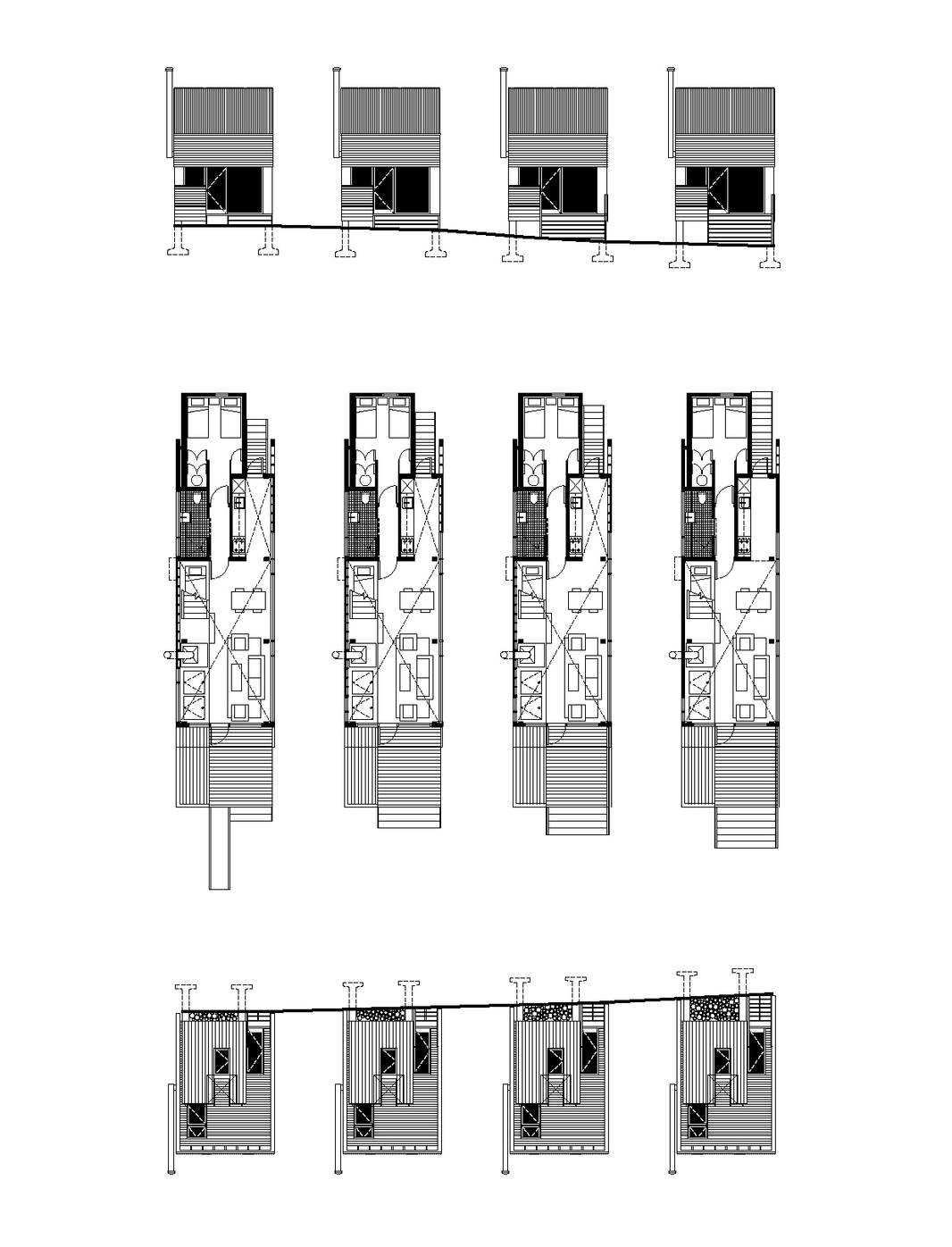 Size: 800 s.f.
Maximum Guests: 5
Bedrooms: 2
Beds: 3 (1 queen, 2 twin)
Bathrooms: 1
Minimum Stay: 7 nights
Daily Price: N/A
Weekly Price: $1084-1807
Security Deposit: $361
Cleaning Fee: $40 (one time)
Check In: 3:00 p.m.
Check Out: 10:00 a.m.
Basics
Heating (Hirtles only)
Shower
Bathbub (Hirtles only)
Dishwasher
Washer
Dryer
Essentials
Amenities
Water Front
Grill
Indoor Fireplace
Wireless Internet
TV
DVD Player
Other
Pets Allowed (with approval + $100 fee)
Wheelchair Accessible (Hirtles only)
First Aid Kit
Carbon Monoxide Detector
Smoke Detector
Fire Extinguisher
All Year
Hiking
Wildlife Watching
Fishing
Brewery
Winery
Fine Dining
Spring/Summer
Birding
Rock Climbing
Biking
Mountain Biking
Golfing
Swimming
Surfing
Canoeing
Sailing
Kayaking
Horseback Riding
Fall/Winter
Autumn Color Change
Snowshoeing
Cross Country Skiing
American Institute of Architects Honor Award (Ghost Campus), 2011
North American Wood Design Ron Thom Award (Ghost Campus), 2011
Canada Council for the Arts Assistance for the Promotion of Architecture, 2011
Lieutenant Governor's Citation (Ghost Campus), 2009