WHITETAIL WOODS CAMPER CABINS - Farmington, MN, USA
WHITETAIL WOODS CAMPER CABINS - Farmington, MN, USA
307 square feet
1 bedroom
4 beds (2 full bunks, 2 twin daybeds - provide your own bedding)
1 bathroom (in a separate building)
$75/night
1 night minimum stay
DESCRIPTION
"This 456-acre, multiphase public park includes integrated art and sculpture, scenic year-round trail opportunities with excellent wildlife watching and birding, a children's nature play area and three signature camper cabins nestled into a hillside.
The cabins riff on the idea of a treehouse, here entered from a bridge at the crest of the hill. Built on concrete piers to minimize environmental impact, the 227-square-foot cabins feature red cedar glulam chassis, cedar and pine framing, and red cedar cladding. Two full-size bunks, dining and sitting areas accommodate four individuals, with a sleeper sofa and folding seating accommodating up to two more. Floor-to-ceiling glass doors frame views of the forest." HGA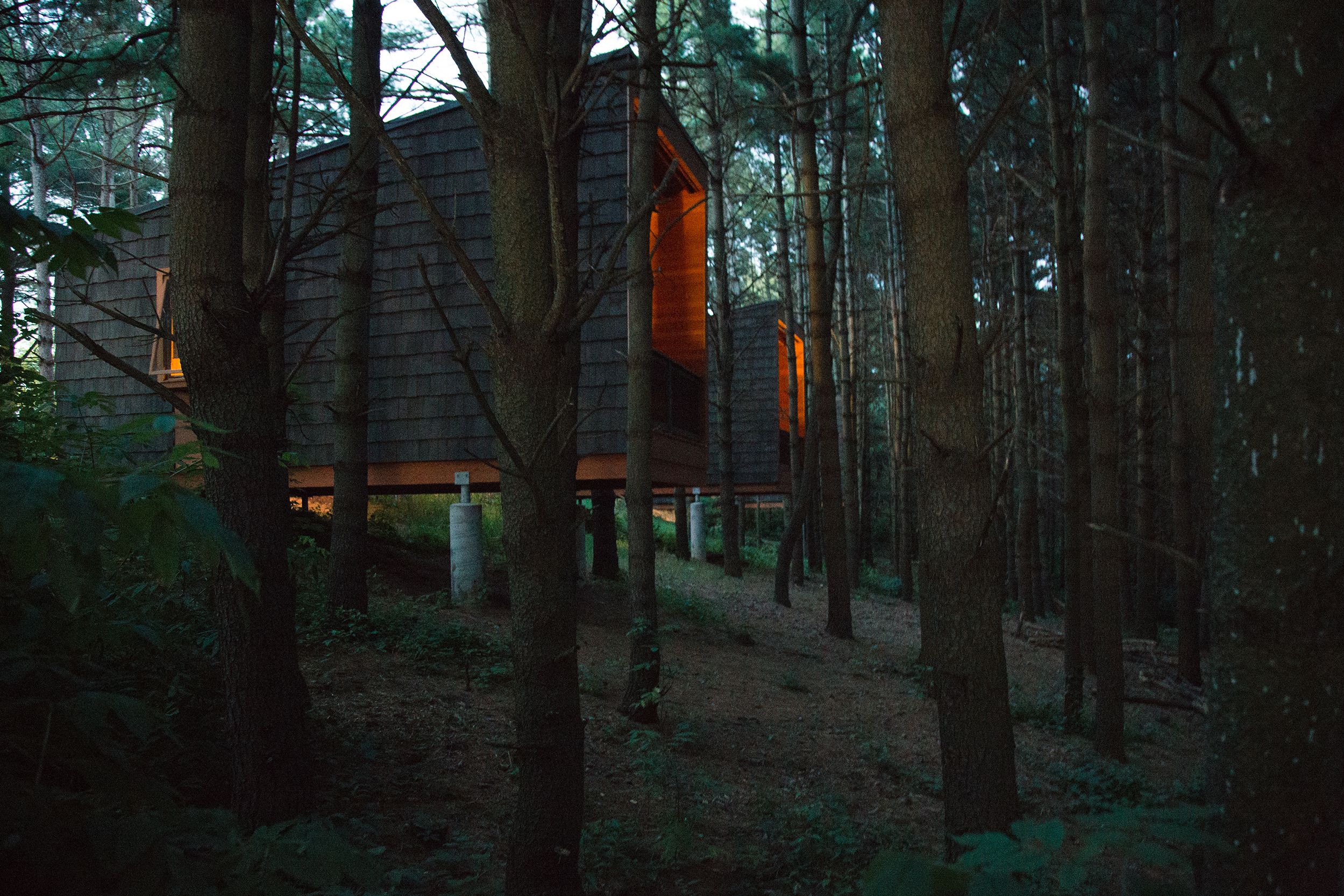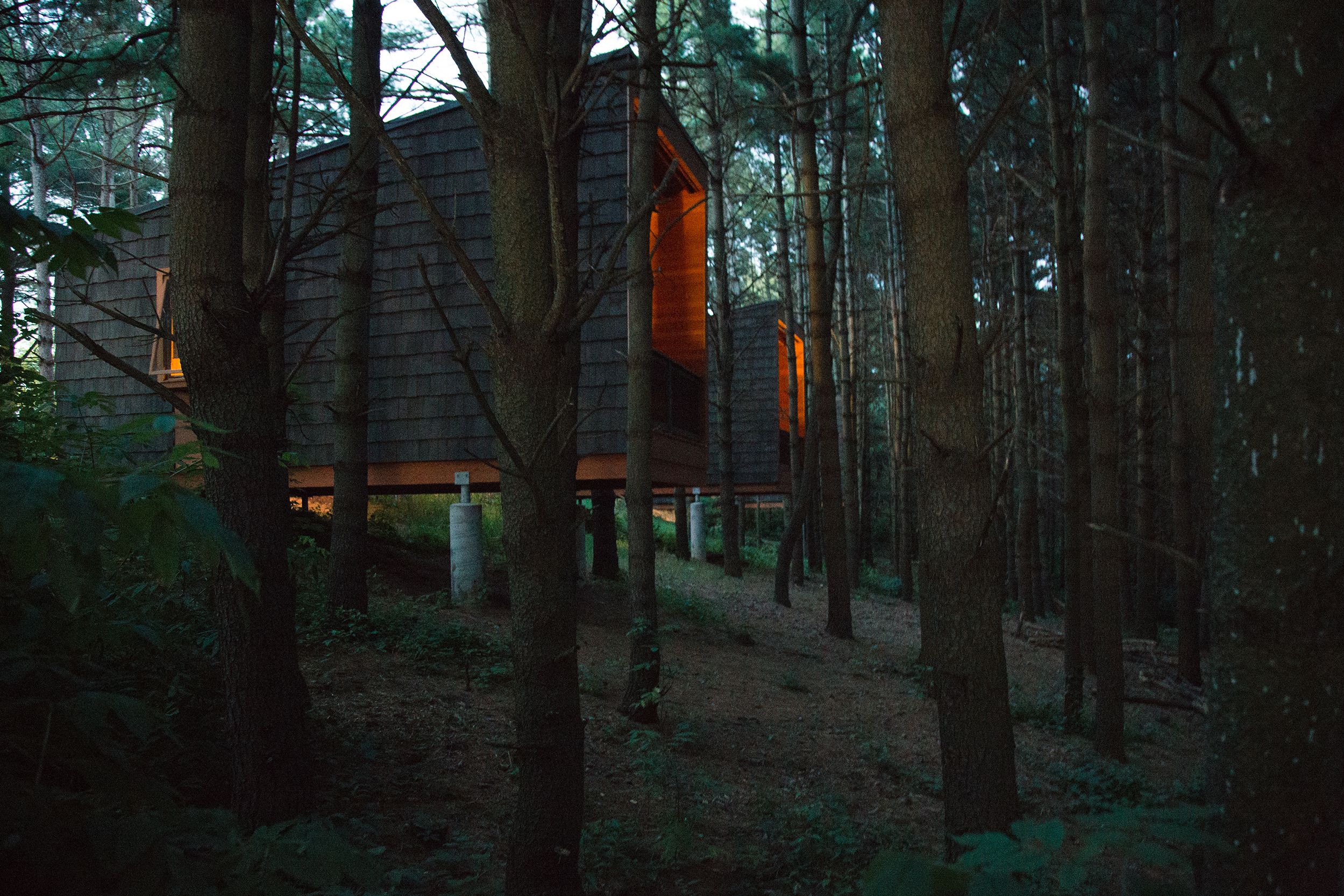 Size: 307 s.f. (227 s.f. interior, 80 s.f. deck)
Maximum Guests: 6
Bedrooms: 1
Beds: 4 (2 full, 2 twin daybeds - provide your own bedding)
Bathrooms: 1 (in a separate building)
Minimum Stay: 1 night
Daily Price: $75
Reservation Fee: $8 (one time)
Check In: 3:00 p.m.
Check Out: 12:00 p.m.
Basics
Heating
Ceiling Fan
Electricity
Shower (in a separate building)
Essential Cleaning Items
Amenities
Grill
Outdoor Fire Ring
Other
Wheelchair Accessible
All Year
Hiking
Wildlife Watching
Fishing
Geocaching
Fall/Winter
Autumn Color Change
Snowshoeing
Cross Country Skiing
Sledding
AIA Housing Award for Architecture, 2016
ArchDaily Top 100 American Architecture Projects Award, 2016
Woodworks Wood Design Honor Award, 2016
The Chicago Athenaeum Museum of Architecture and Design Honor Award, 2016
AIA Minnesota Honor Award, 2015
IES/IIDA Section Waterbury Award for Outdoor Lighting, 2015
Minneapolis/St. Paul Home & Design Magazine, RAVE Award for Outstanding Special Project, 2015
The Wood Design & Building Citation Award, 2015