STILL BEND - Two Rivers, WI, USA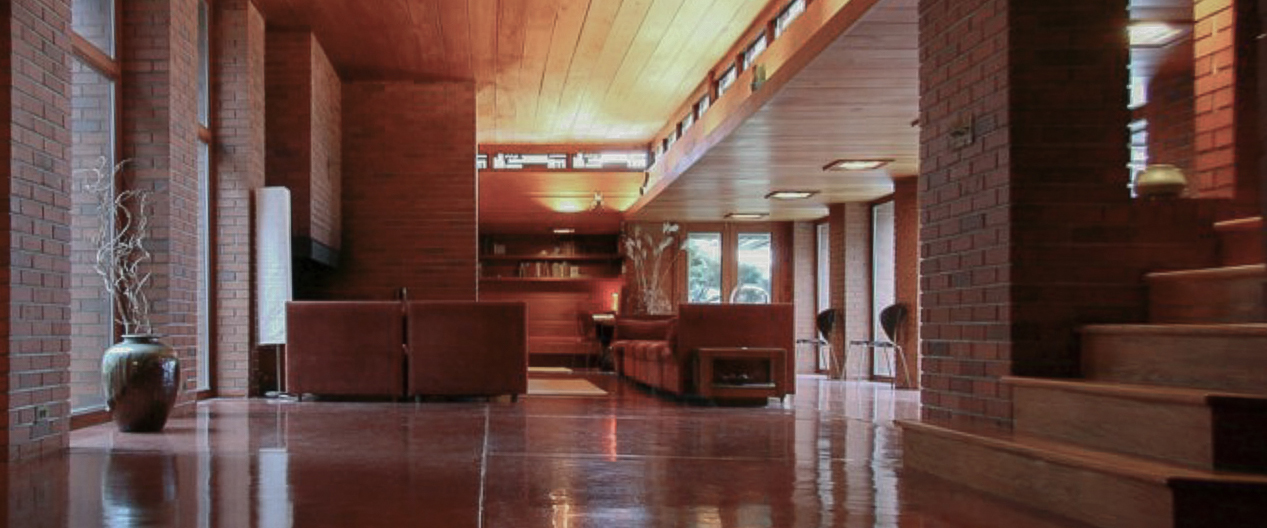 STILL BEND - Two Rivers, WI, USA
3,000+ square feet
4 bedrooms
4 beds (1 king, 3 double)
2.5 bathrooms
$295+/night
2 night minimum stay
DESCRIPTION
"In 1938, Frank Lloyd Wright, at 71 years old, was entering the most productive period of his life and, once again, in the media spotlight. LIFE Magazine, in collaboration with The Architectural Forum, invited Wright to participate in an article called 'Eight Houses for Modern Living'. The magazine commissioned deigns of a 'Dream House' for four typical American families with incomes ranging from $2,000 to $10,000 a year; with both a traditional and modern architect assigned in each case.
Wright designed a 'modern' house for the Blackbourn family, who were in the $5,000-$6,000 a year income range. The Blackbourns, however, ran into a number of obstacles and were unable to build the design. Meanwhile, in Wisconsin, Bernard Schwartz, a Two Rivers business man, was ready to build a house for his family and gave Wright the opportunity to build his LIFE Magazine 'Dream House'. Bernard and Fern Schwartz made the trip to Taliesin where FrankLloyd Wright, eager to see the LIFE Magazine scheme built, was happy to fulfill their dream of owning a house designed by Frank Lloyd Wright.
Frank Lloyd Wright modified the LIFE Magazine plans to accommodate the new site and client; changing materials from the original stucco and stone to brick and red tidewater cypress board and batten. He went on further to refine the design by pushing up the ceiling in the living area making room for an interior balcony overlooking the sixty-five foot long, aptly named, recreation room. Wright continued on to design tables, chairs, hassocks, beds, fruit bowls, lamps and a custom couch with built-in bookshelves and cantilevered end table. Pleased with the completed Schwartz House, Wright went on to produce plans for extensive landscaping and numerous other additions including an addition to the utility room, a pergola leading to a farm unit and large boathouse to be built on the East Twin River.
Frank Lloyd Wright called the House 'Still Bend', referring to the location on the East Twin RIver where the rivers slows to form a wide marsh. This superbly constructed Usonian was finished in the spring of 1940." theschwartzhouse.com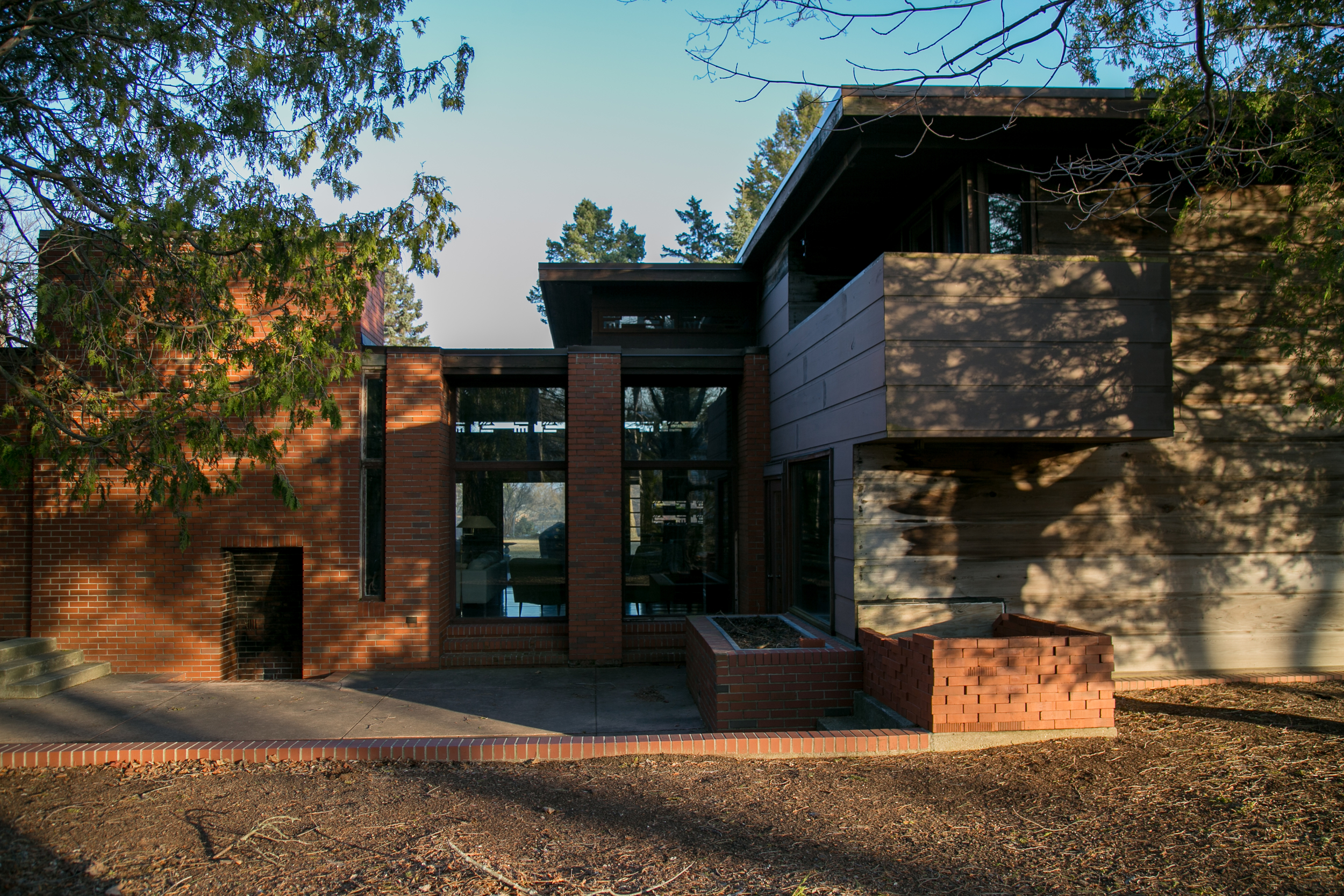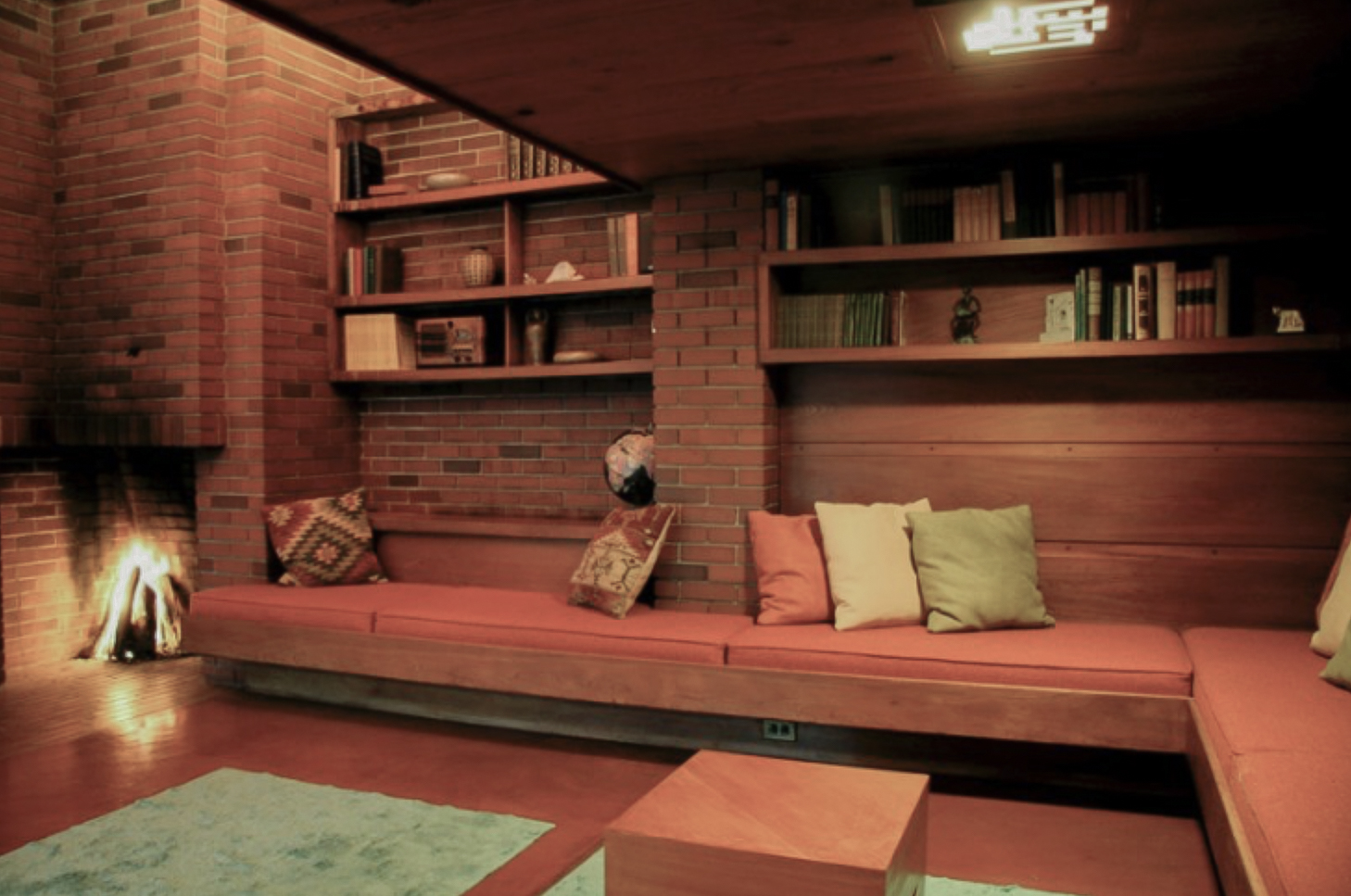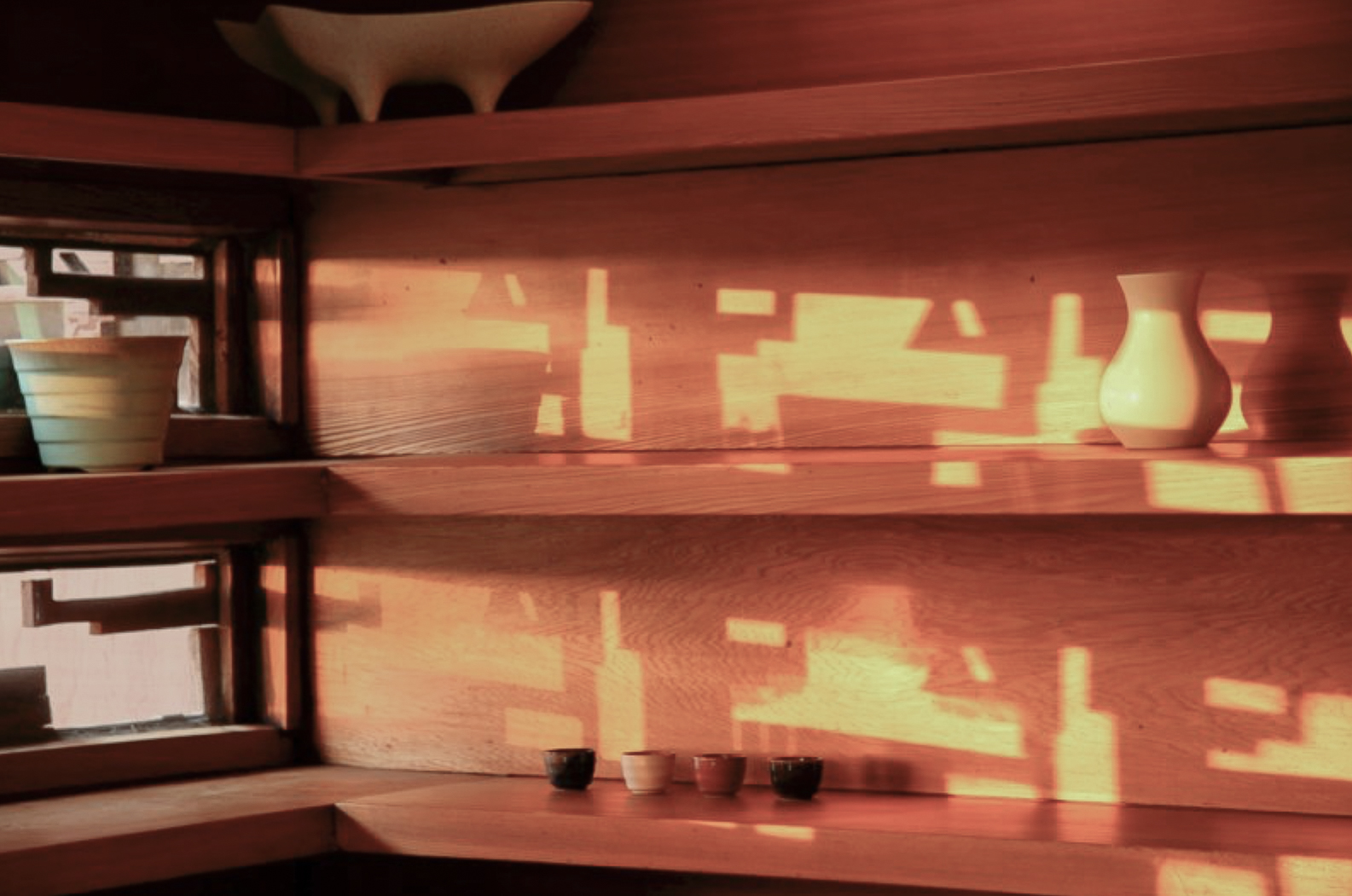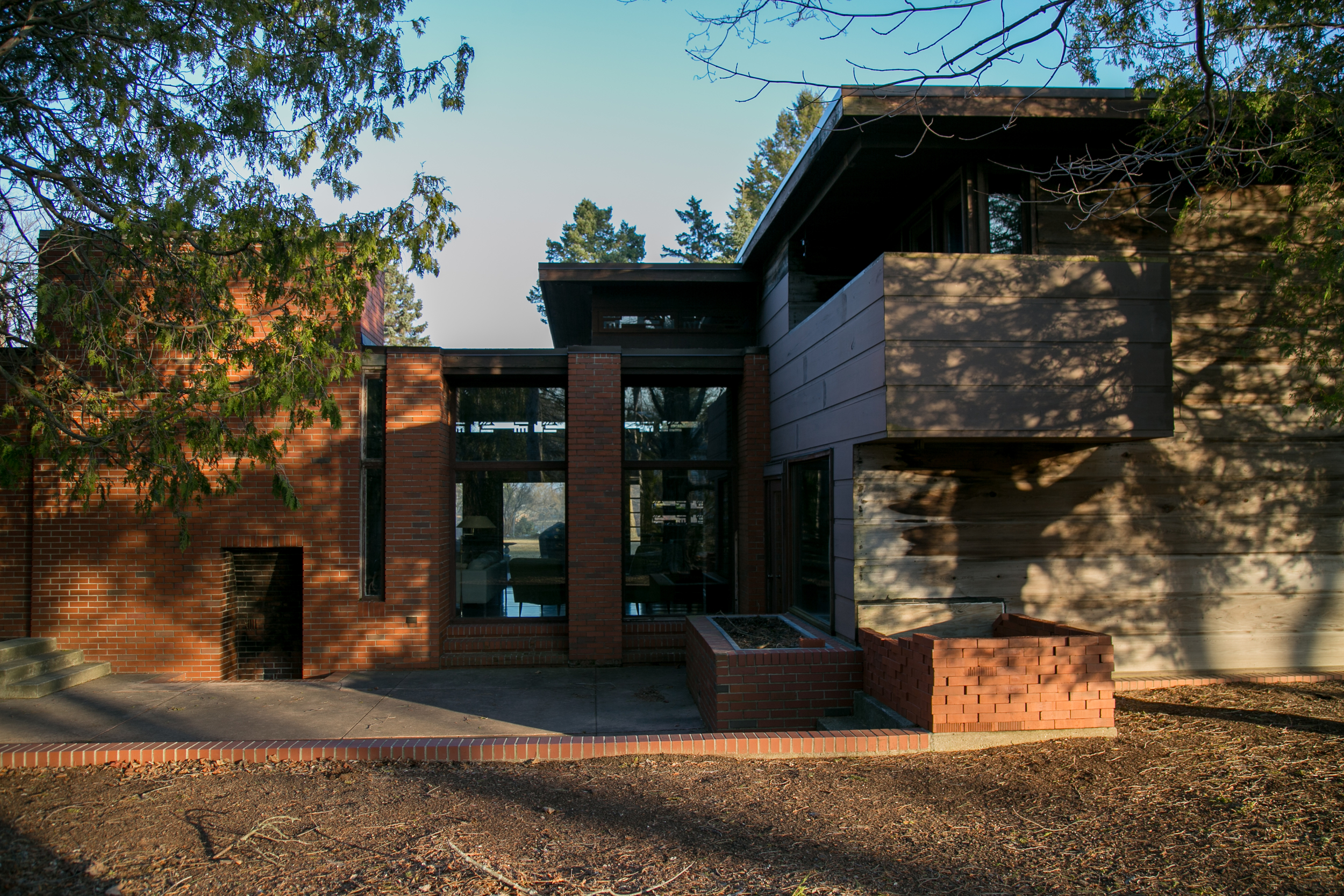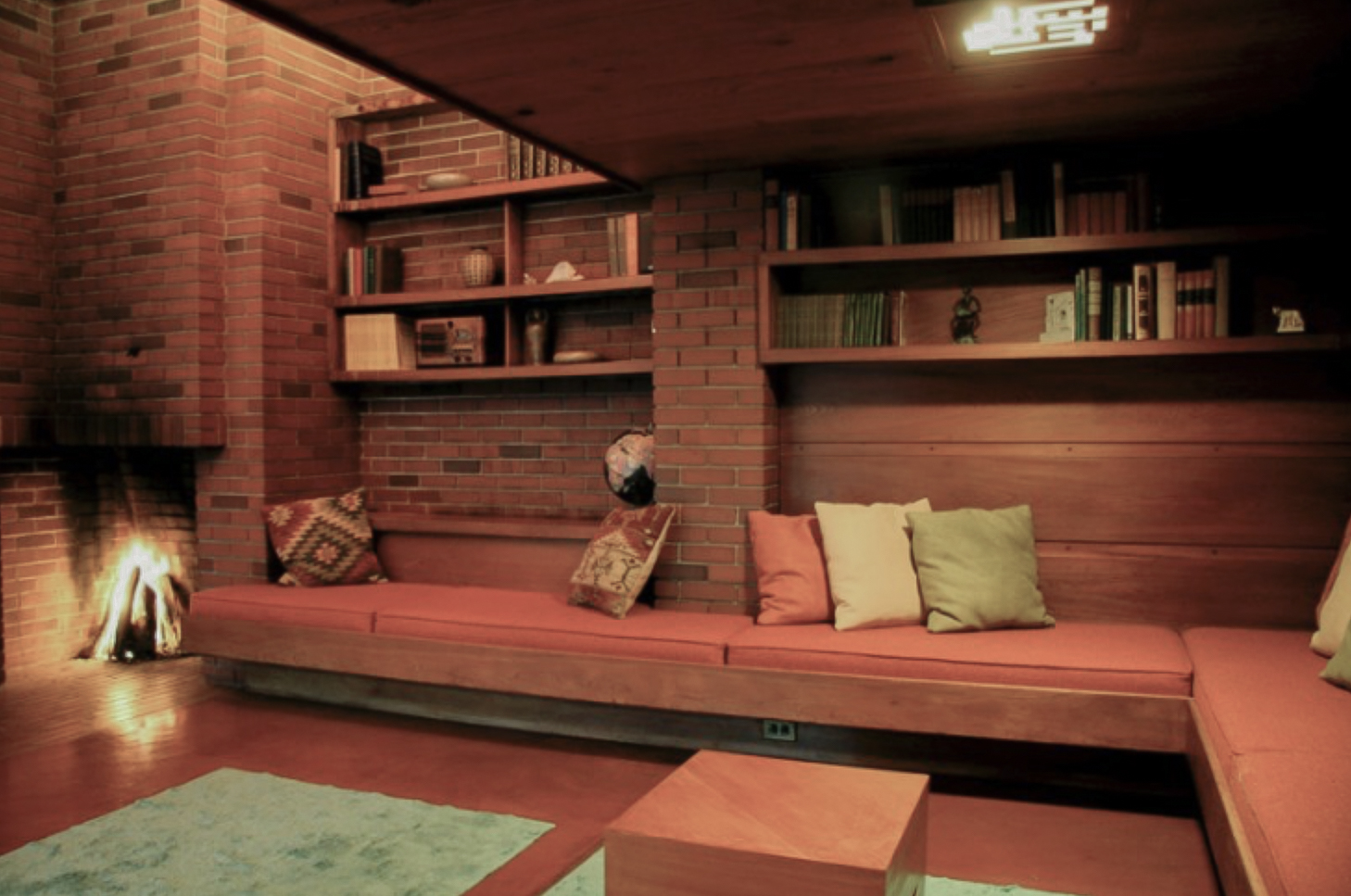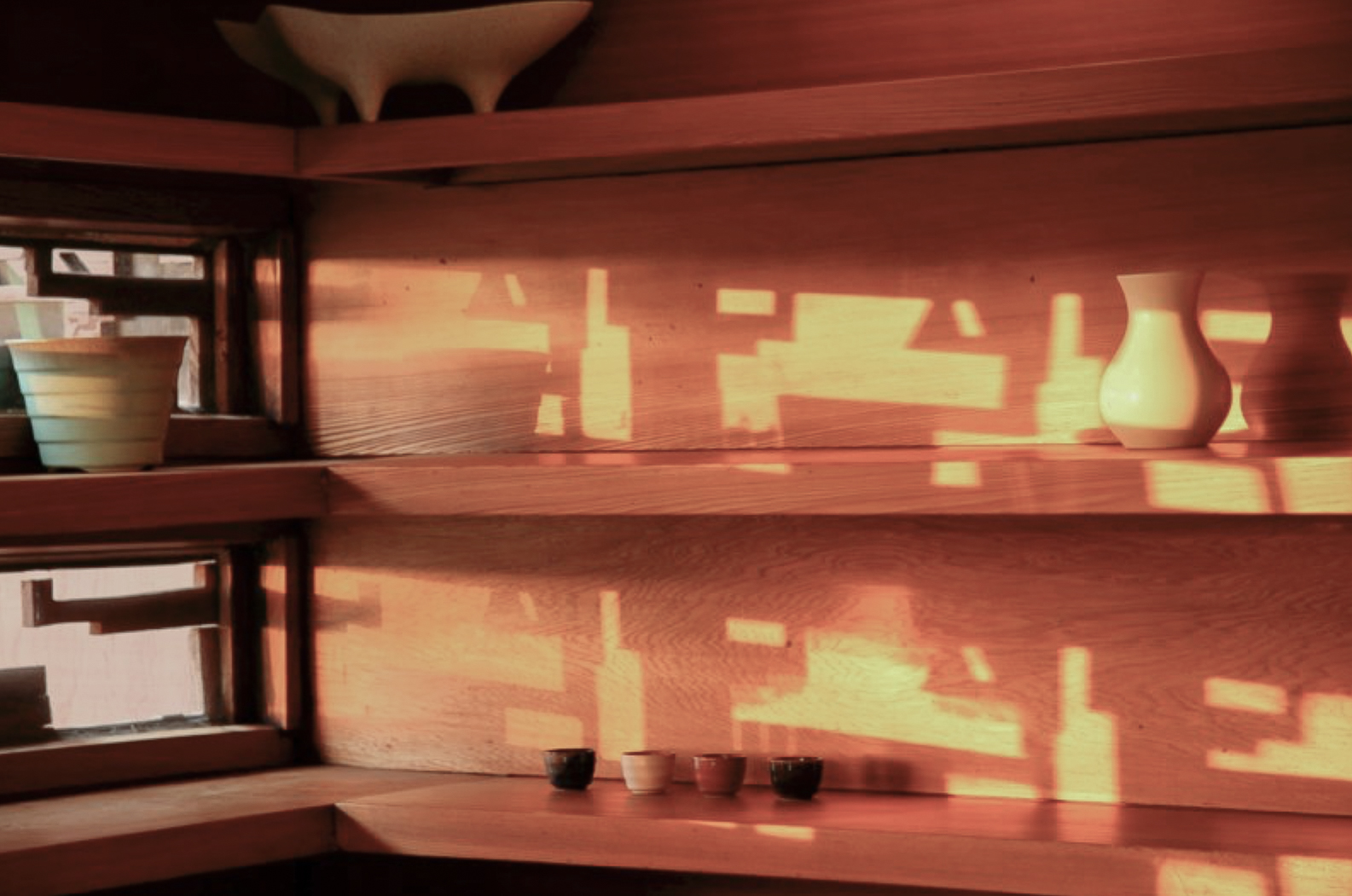 Size: 3,000+ s.f.
Maximum Guests: 8
Bedrooms: 4
Beds: 4 (1 king, 3 double)
Bathrooms: 2.5
Minimum Stay: 2 nights
Daily Price: $295+
Check In: 3:00 p.m.
Check Out: 11:00 a.m.
Basics
Heating
Dishwasher
Washer
Dryer
Essentials
Amenities
Water Front
Indoor Fireplace
Wireless Internet
TV
DVD Player
Other
First Aid Kit
Carbon Monoxide Detector
Smoke Detector
Fire Extinguisher
All Year
Hiking
Wildlife Watching
Fishing
Winery
Spring/Summer
Birding
Biking
Golfing
Swimming
Canoeing
Kayaking
Fall/Winter
Autumn Color Change
Snowshoeing
Cross Country Skiing
The House has been featured on The Travel Channel's Amazing Vacation Homes, The Fine Living Channel's Around the World in 80 Homes, The Wall Street Journal, The New York Times, and over 20 national and regional magazines including Dwell and Town & Country.