TAUT'S HOME - Berlin, Germany
TAUT'S HOME - Berlin, Germany
700 square feet (+2,690 s.f. garden/terrace)
2 bedrooms
2 beds (1 queen, 1 double)
1 bathroom
$160/night (Sunday - Wednesday)
$210/night (Thursday - Saturday)
3 night minimum stay
DESCRIPTION
"Suitable for up to four guests, Taut's Home is a real-life experience of design history with the character of a museum, where you are free to use and handle everything instead of being hold back by ropes and security guards. It is part of the famous "Hufeisensiedlung" (Horseshoe Estate), a 37 hectares large, groundbreaking housing development – designed by Bruno Taut (in cooperation with Martin Wagner and Leberecht Migge) in 1925-30 and probably the most outstanding example of innovative German town planning. In 2008 the estate in the south of vibrant Berlin was awarded UNESCO World Heritage status.
Taut's Home is small, but has been frequently appreciated by the press, since it gives architecture lovers from all over the world a chance to enjoy and experience the strong genuine interior colors, clever room layouts and numerous design details of this famous architect and his fellows. The house and its award-winning restoration has the character of a time-travel machine, dedicated to Taut's work and the emerging spirit of early modernism in Europe. It shows a great passion for historic details and vintage interior design. In 2013 the house and its restoration received the Europa Nostra Award, the biggest prize for cultural heritage preservation in Europe.
But although the place is completely restored and furnished in the style of the 1920s, it is equipped with some hidden modern amenities too. The accommodation also includes a small garden with a terrace and hammock hanging between the old fruit trees. It is an year-round destination that includes central heating and three historic tiled stoves as well as a small reference library of Bauhaus-Style architecture in Berlin. Guided tours through the estate can be arranged on request. The subway link is only a few meters away and connects Taut's Home with the rich and vivid cultural life of the German capital." Katrin Lesser + Ben Buschfeld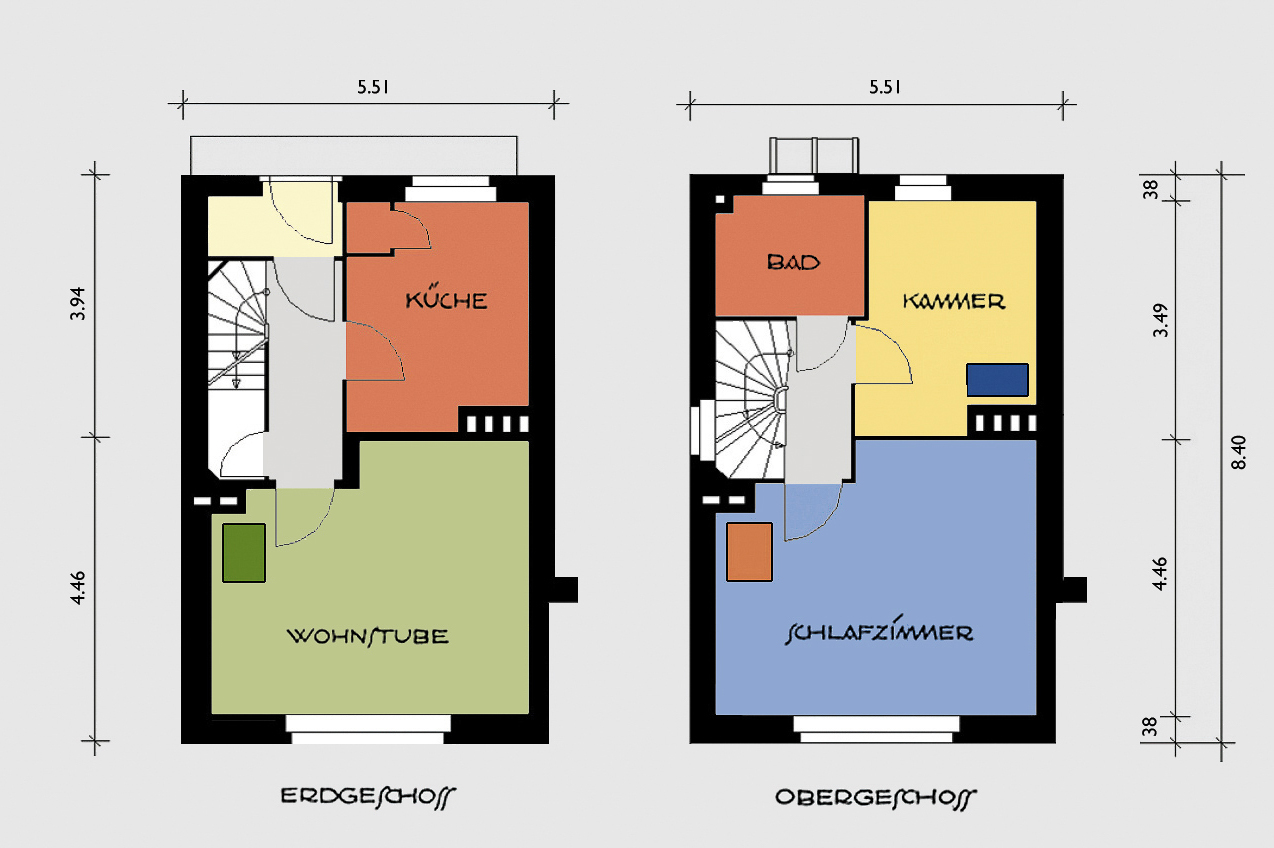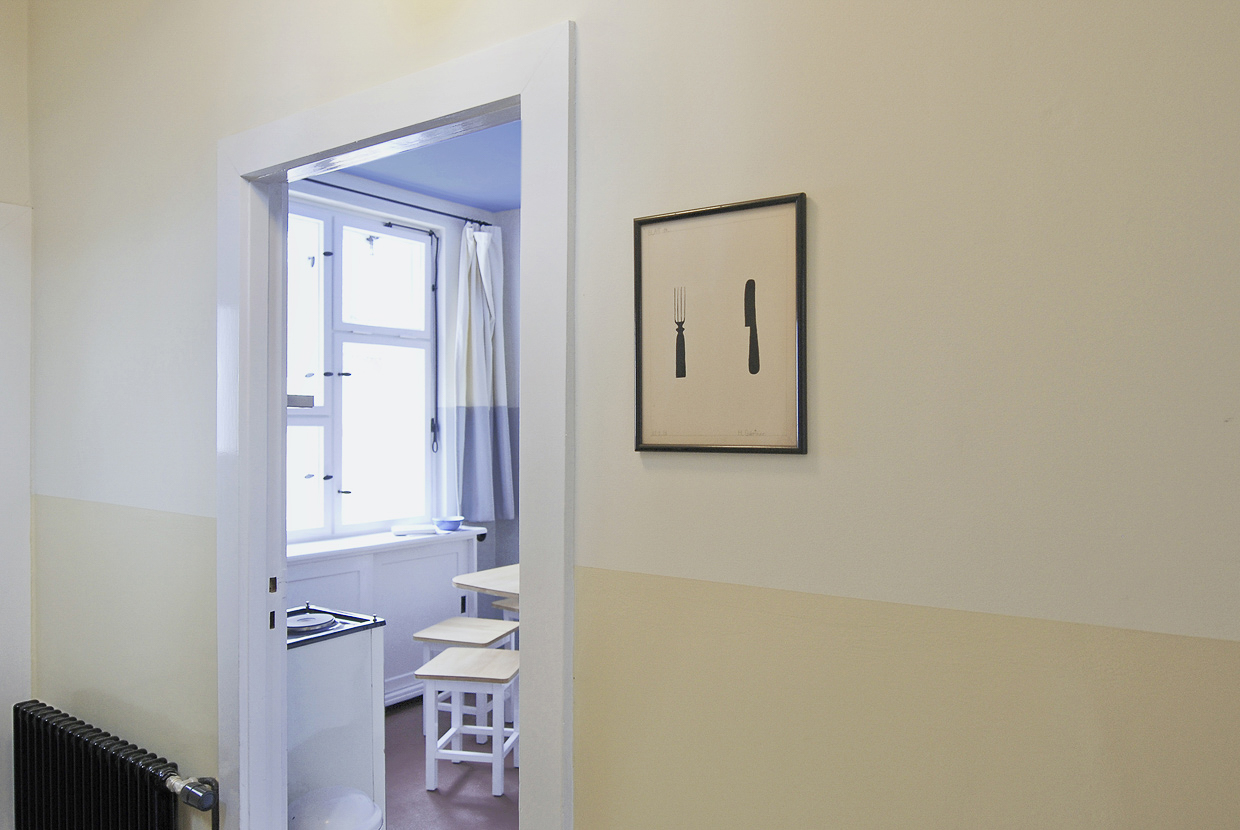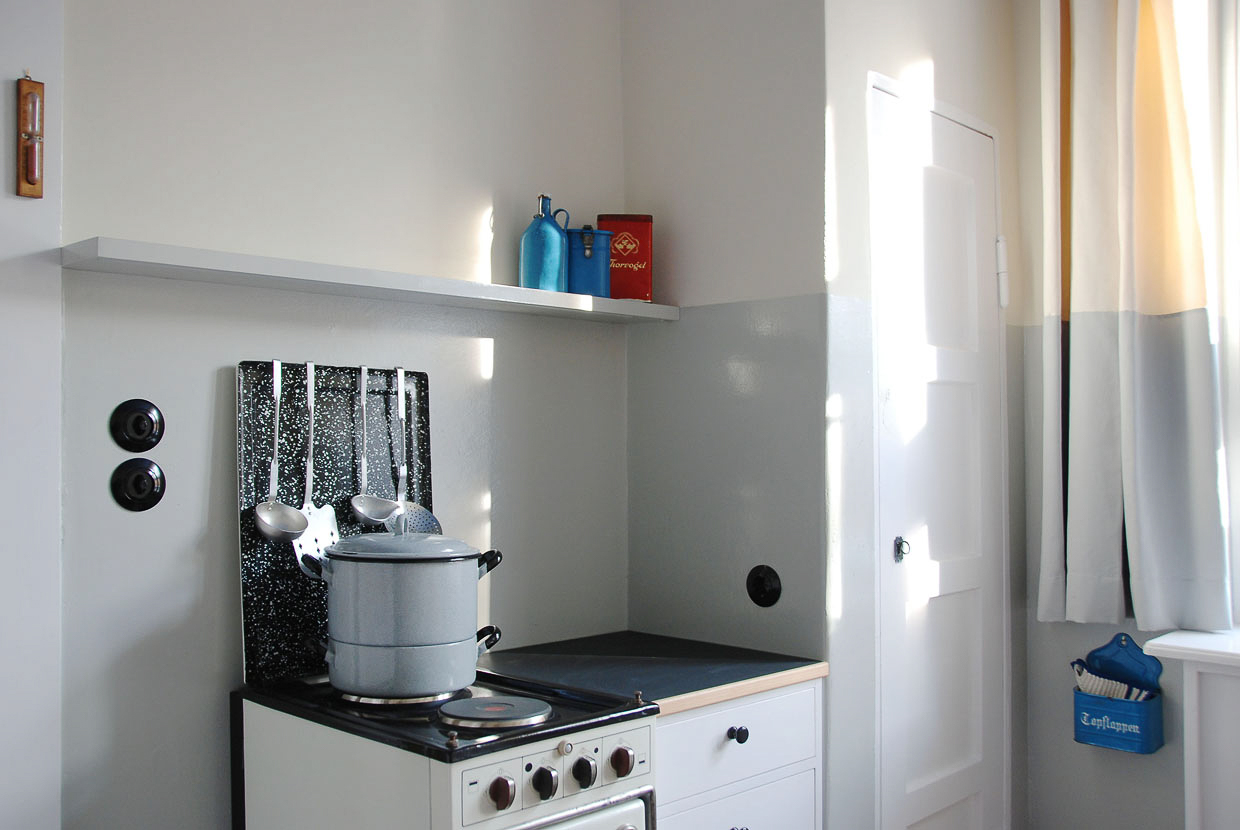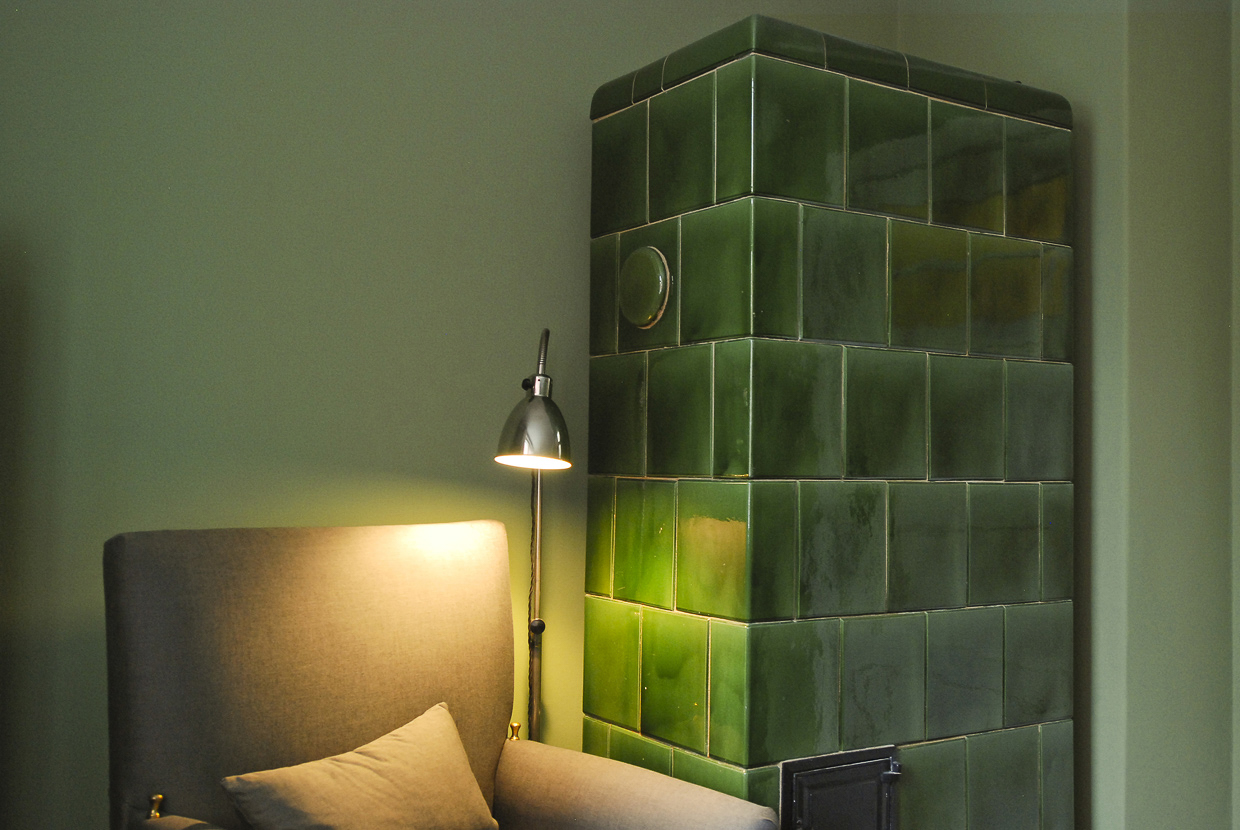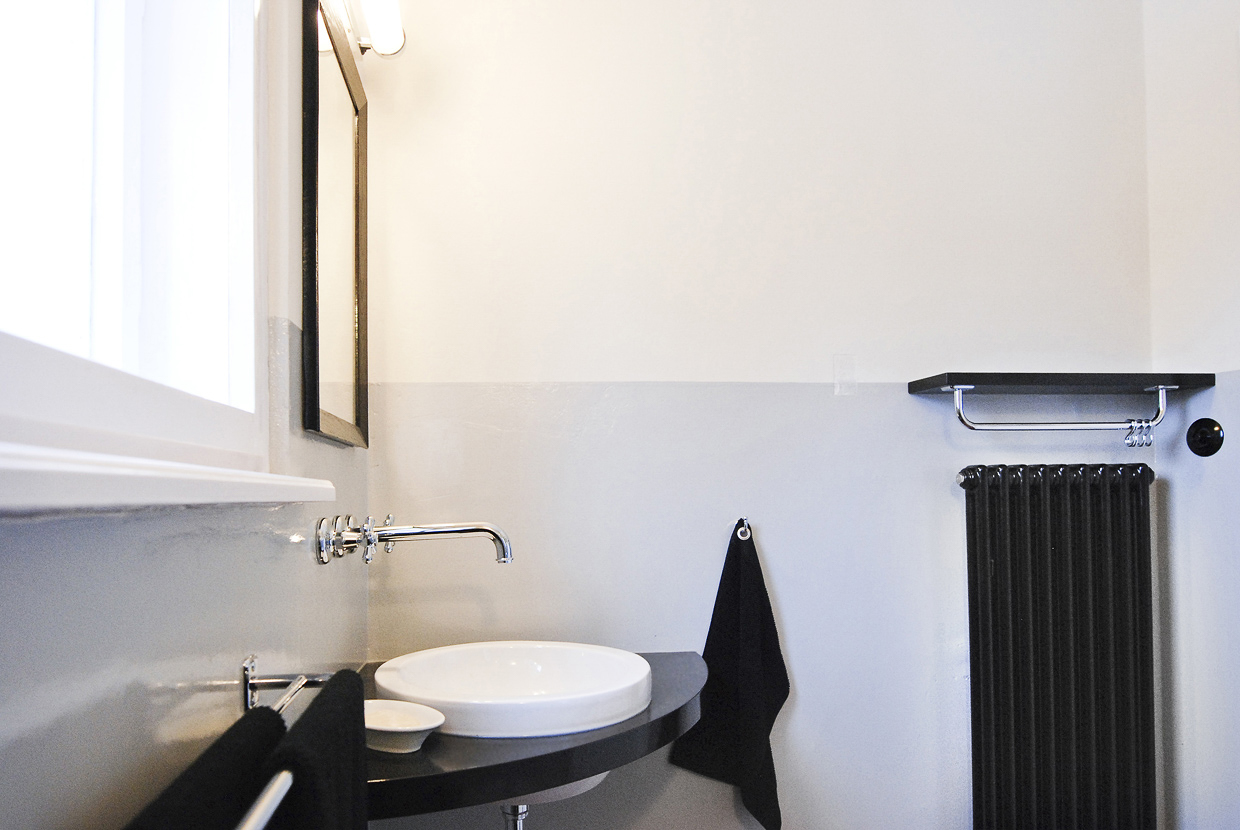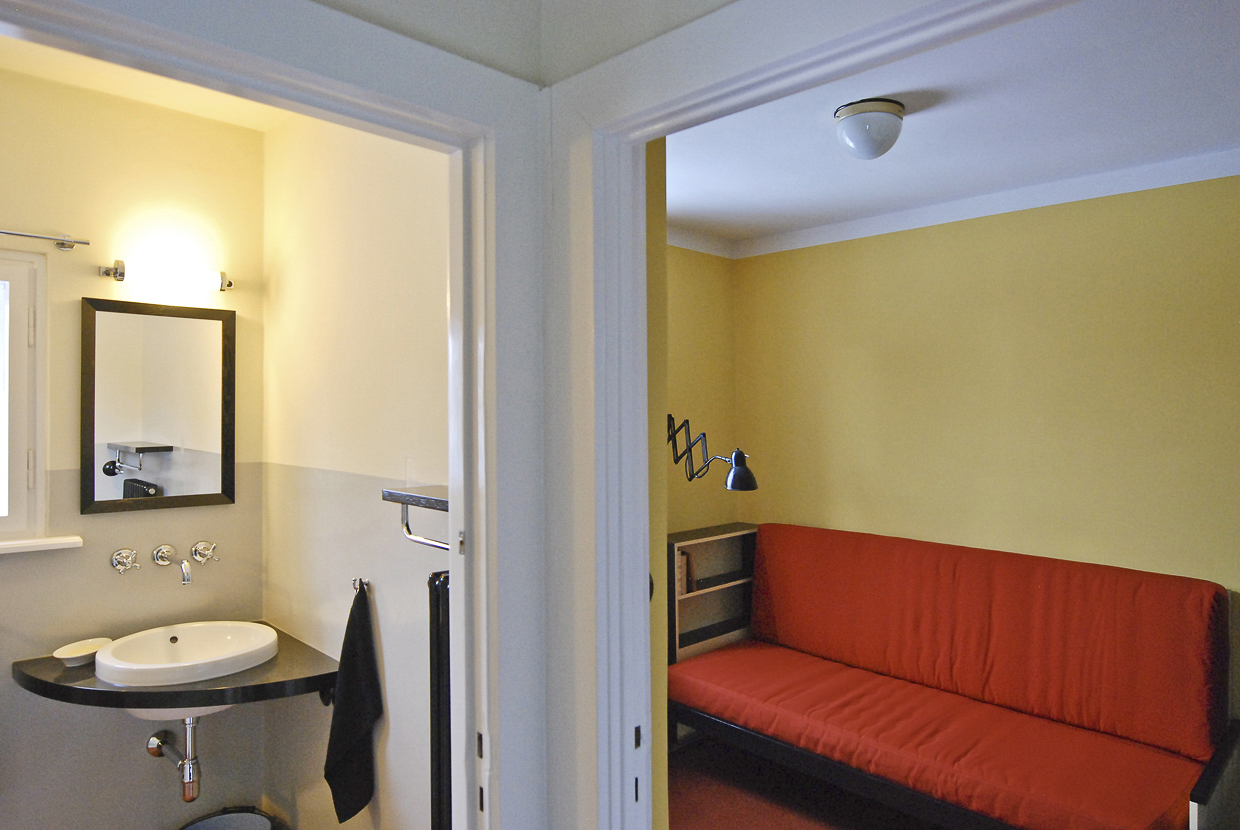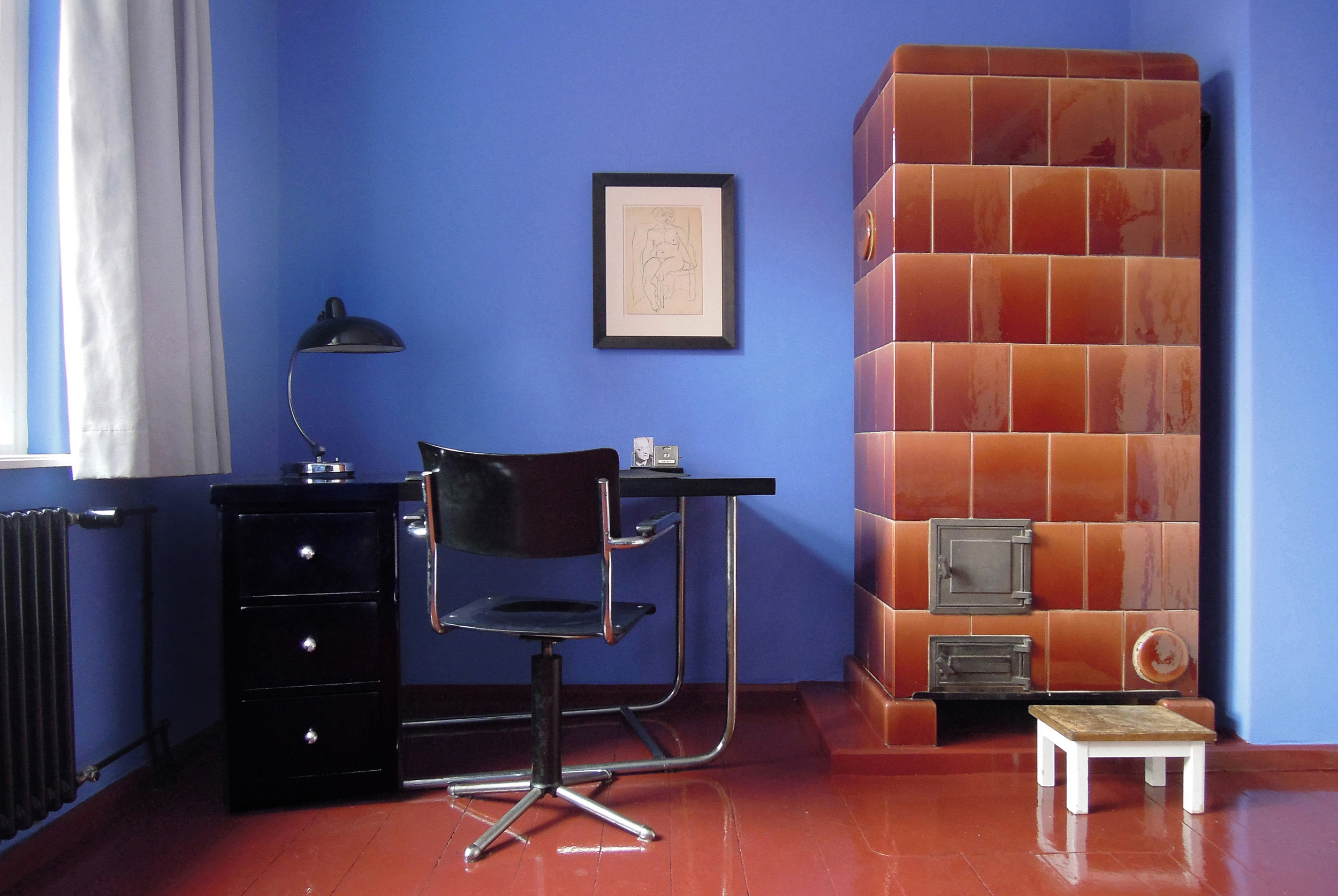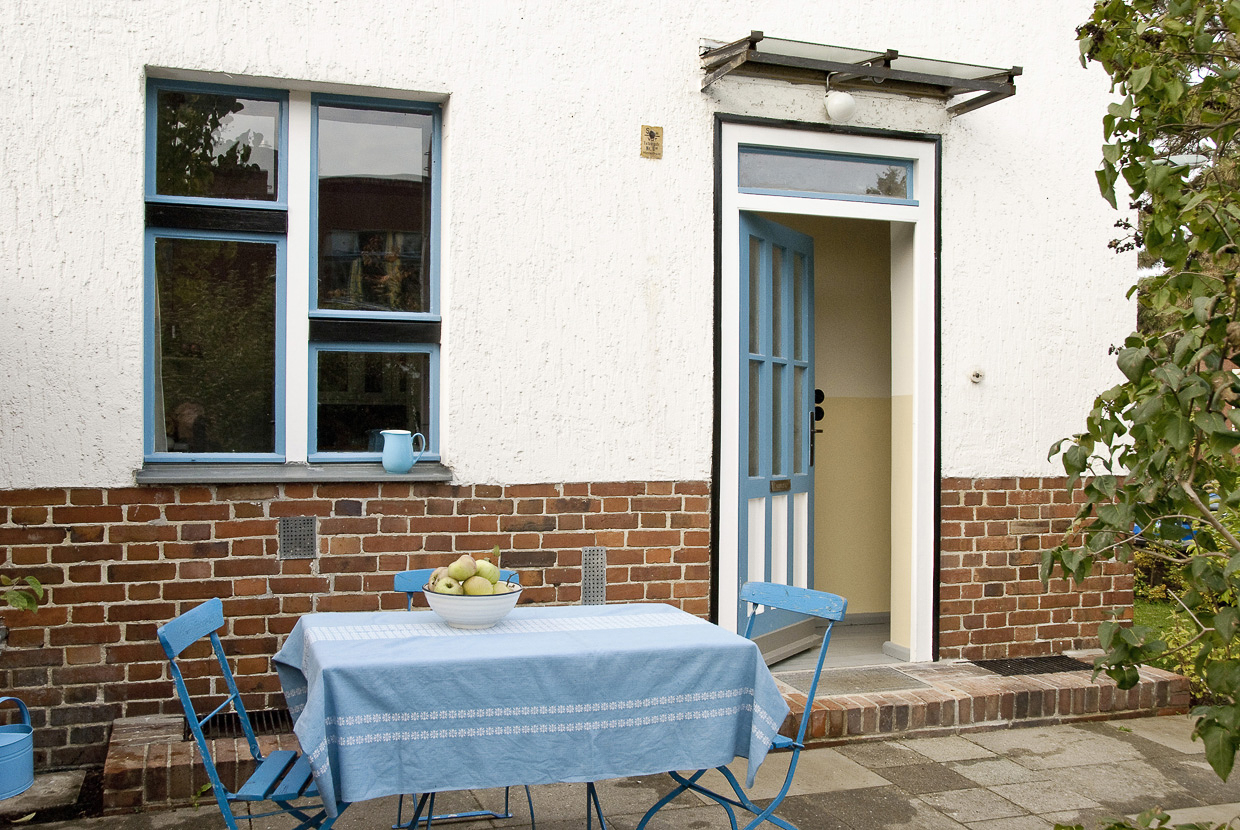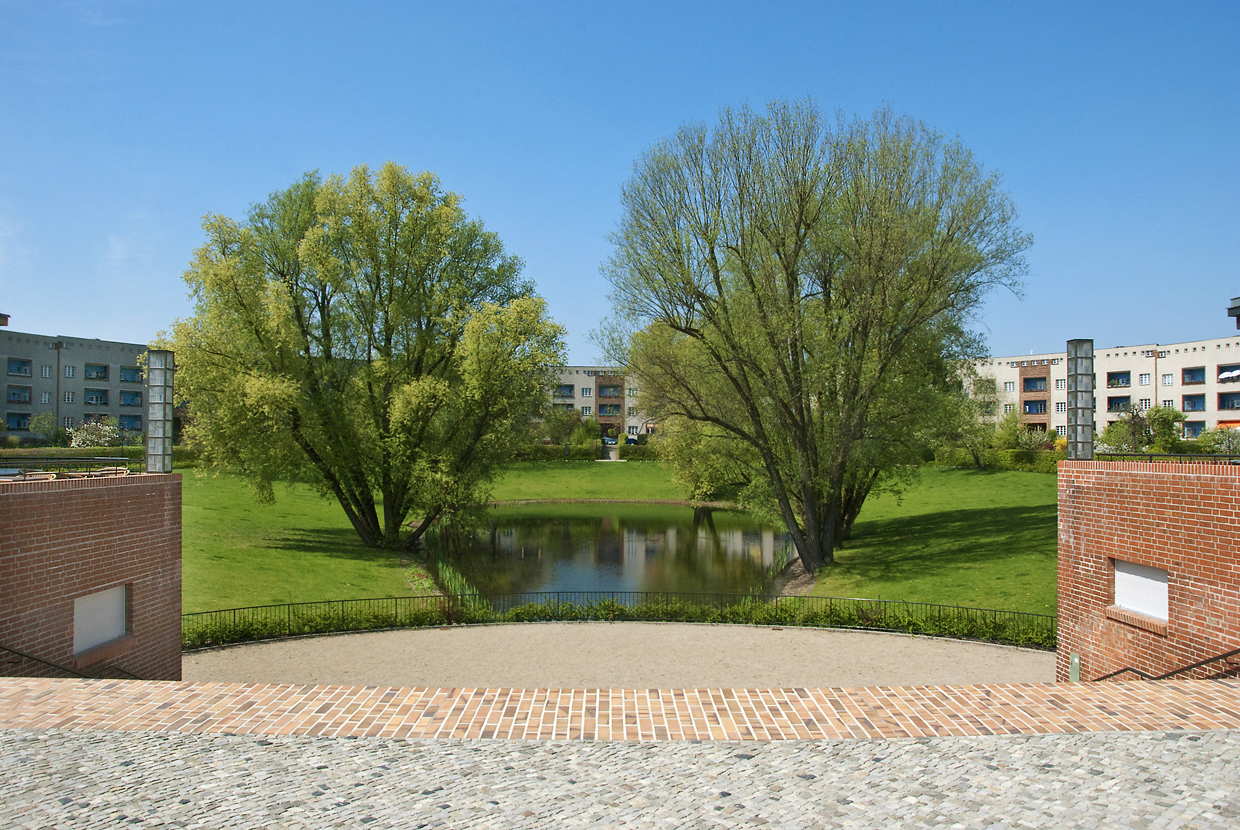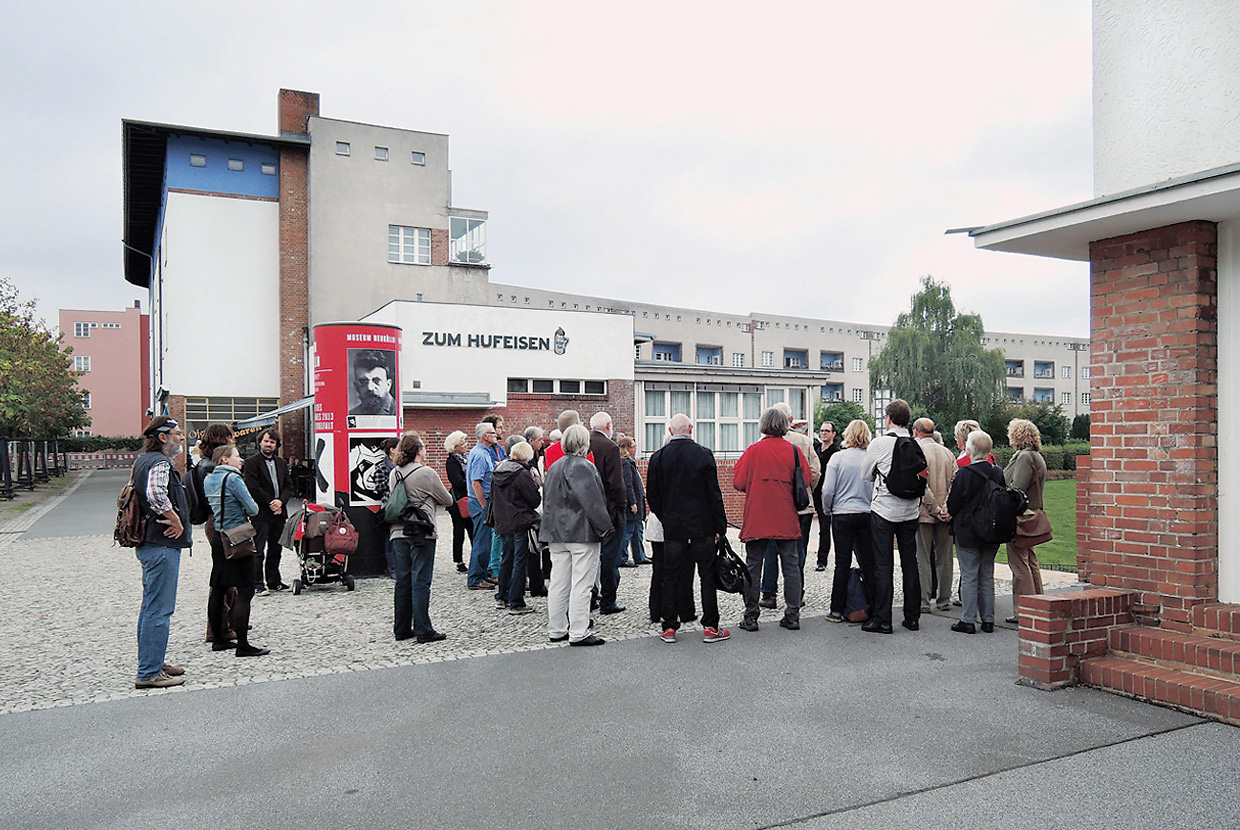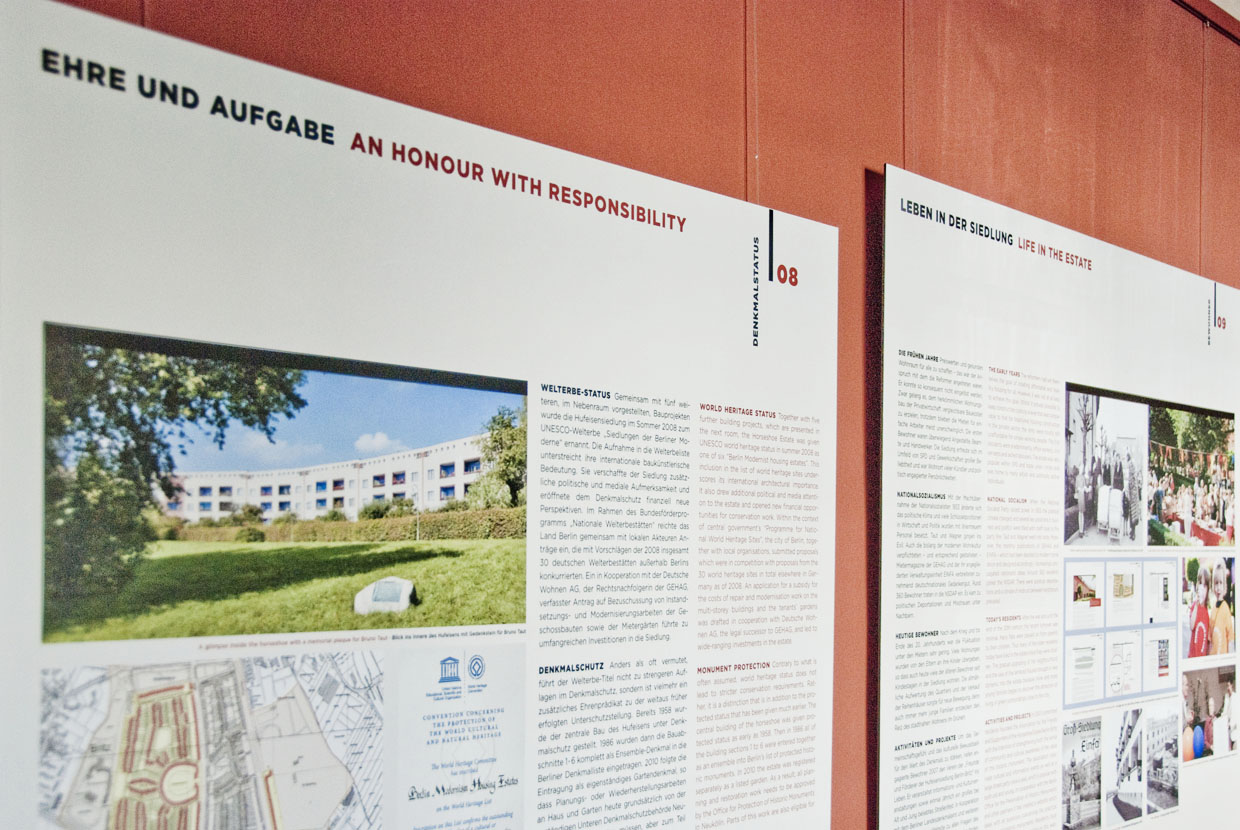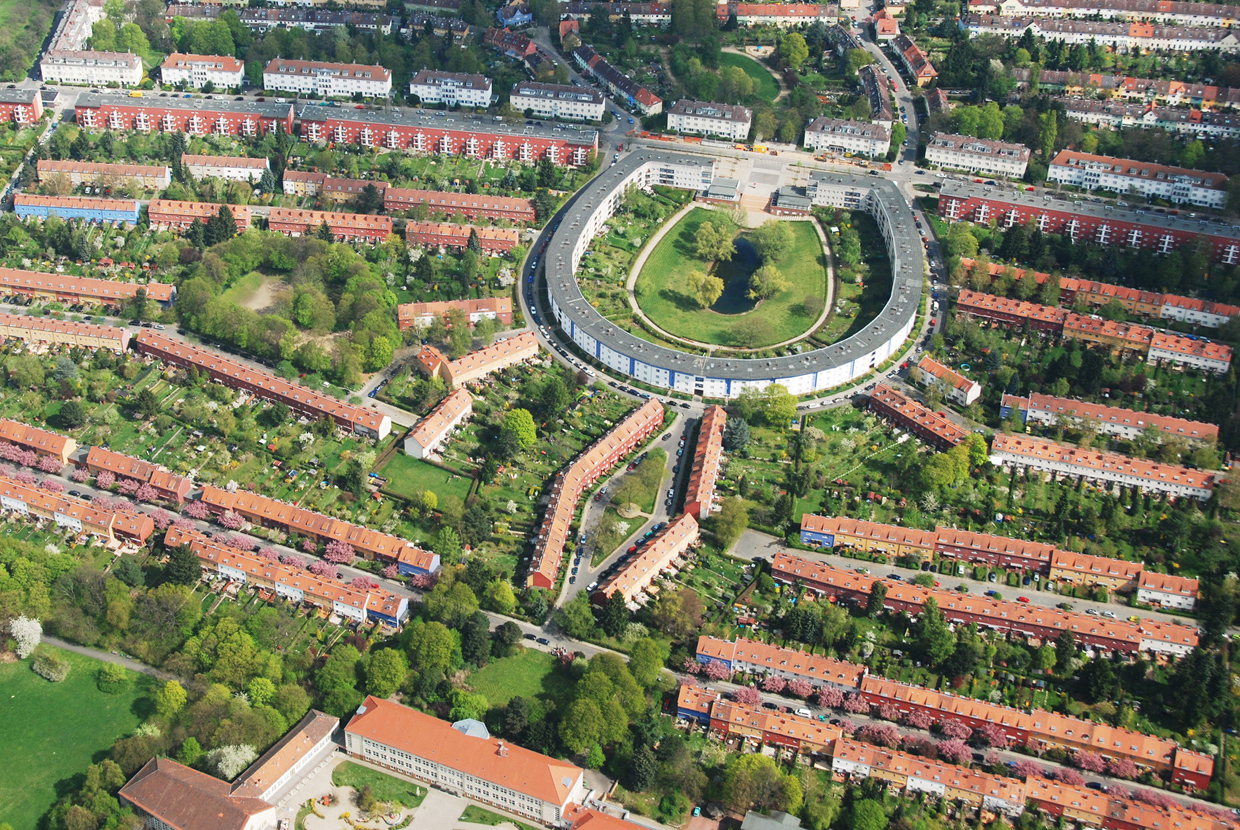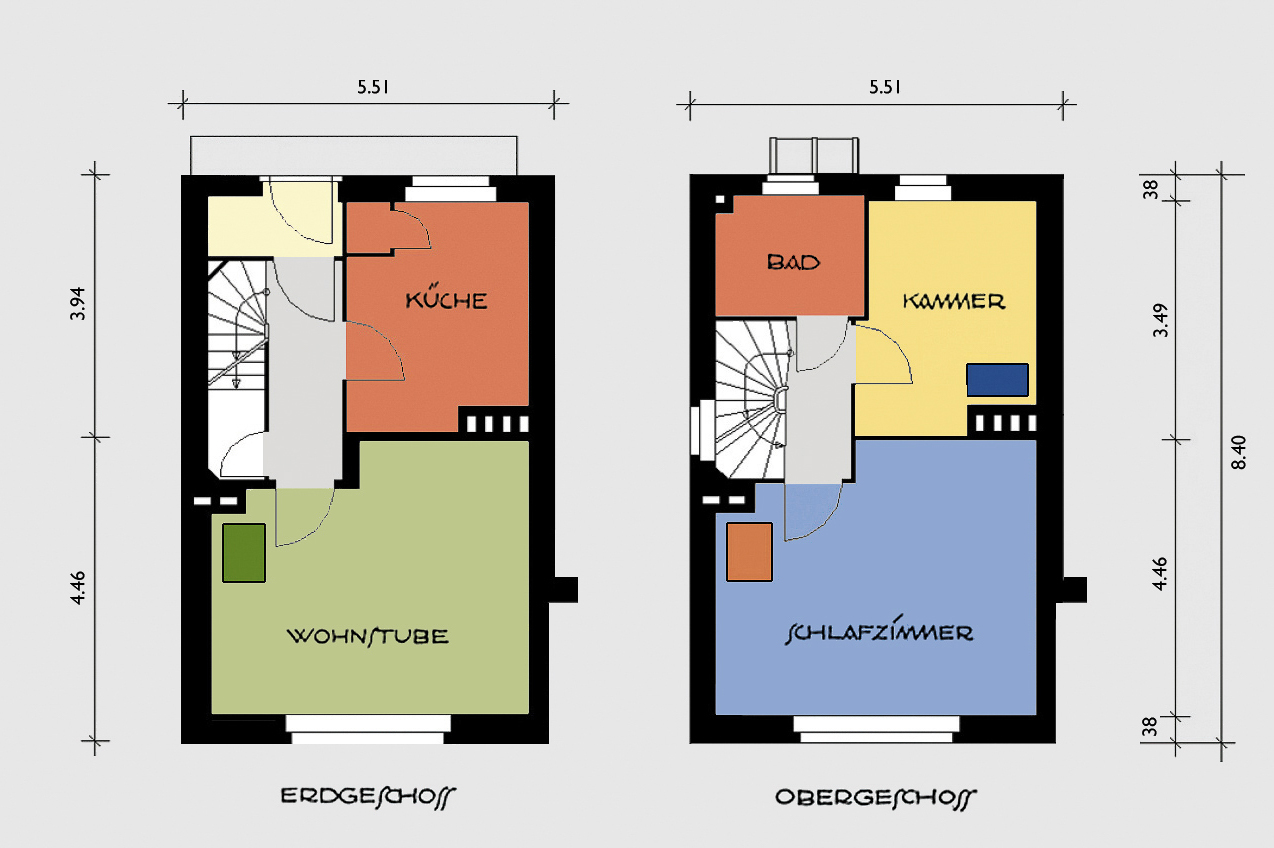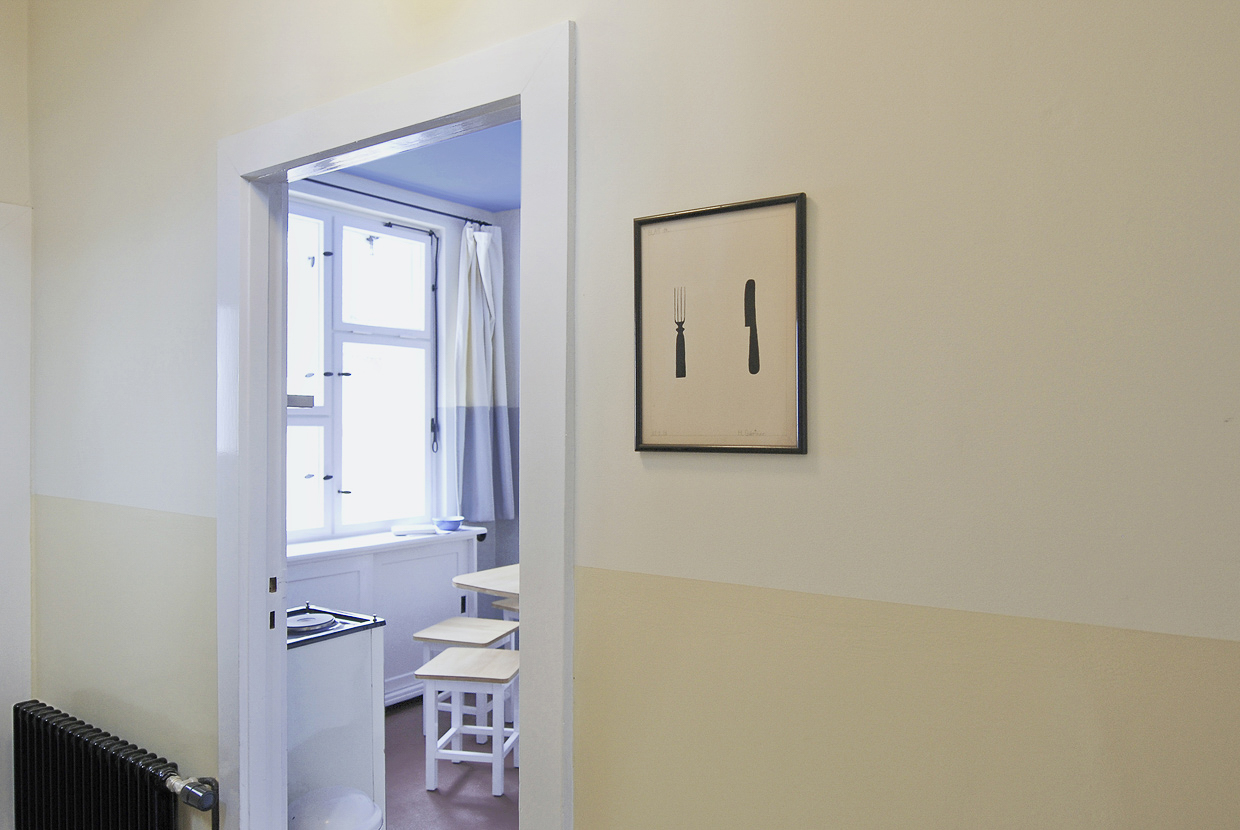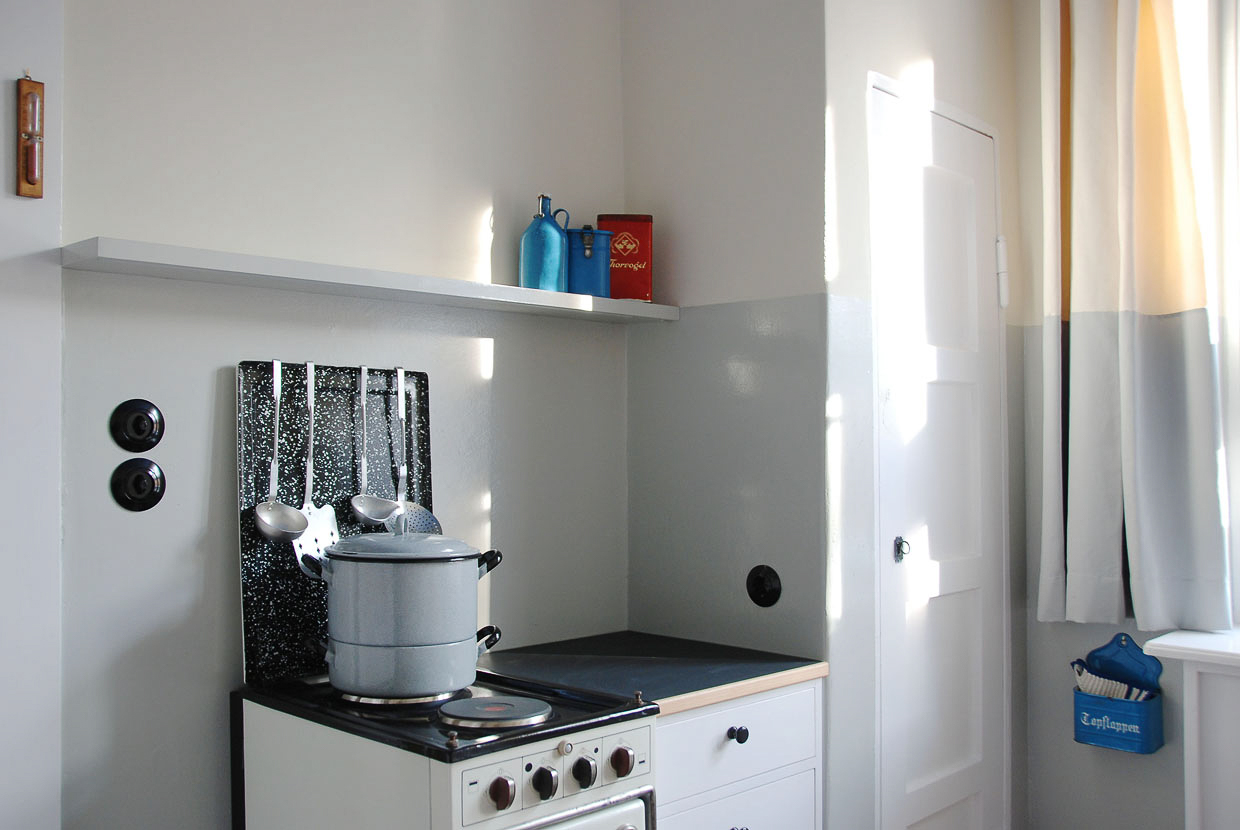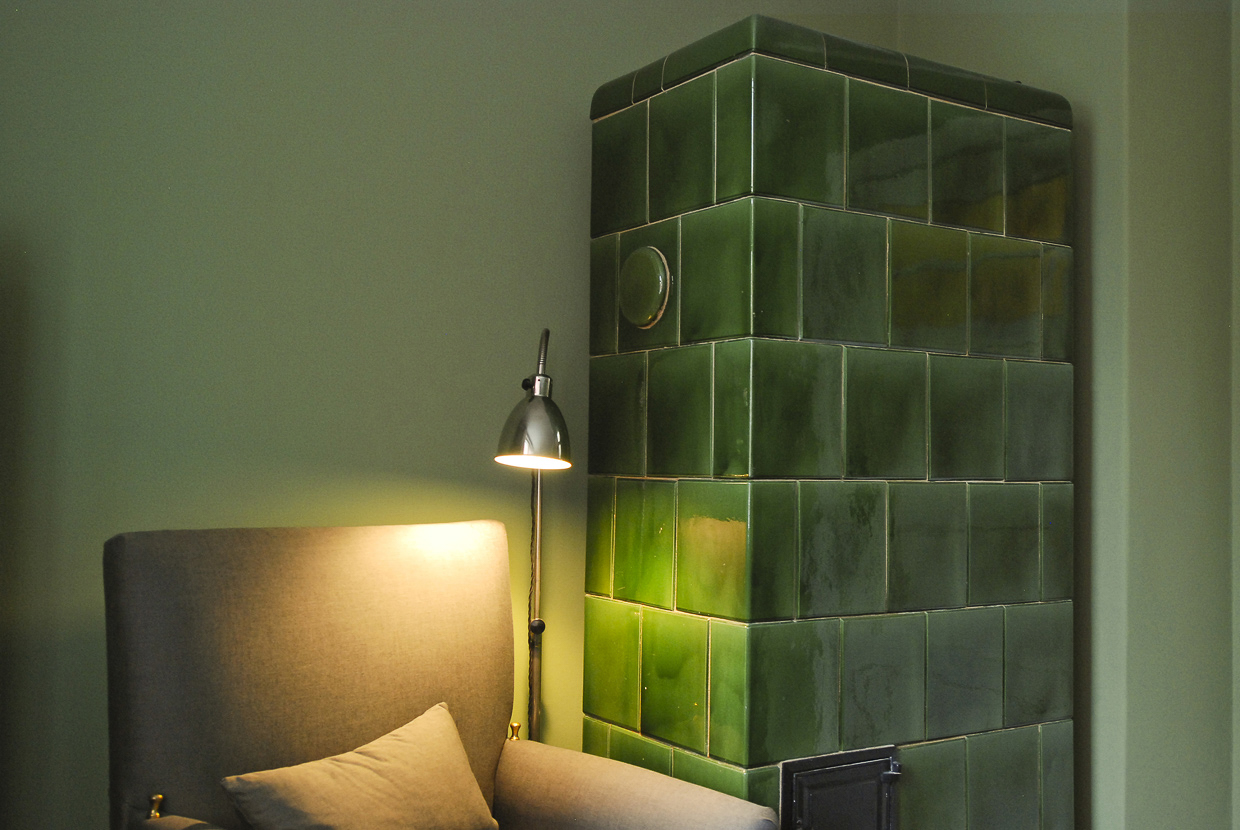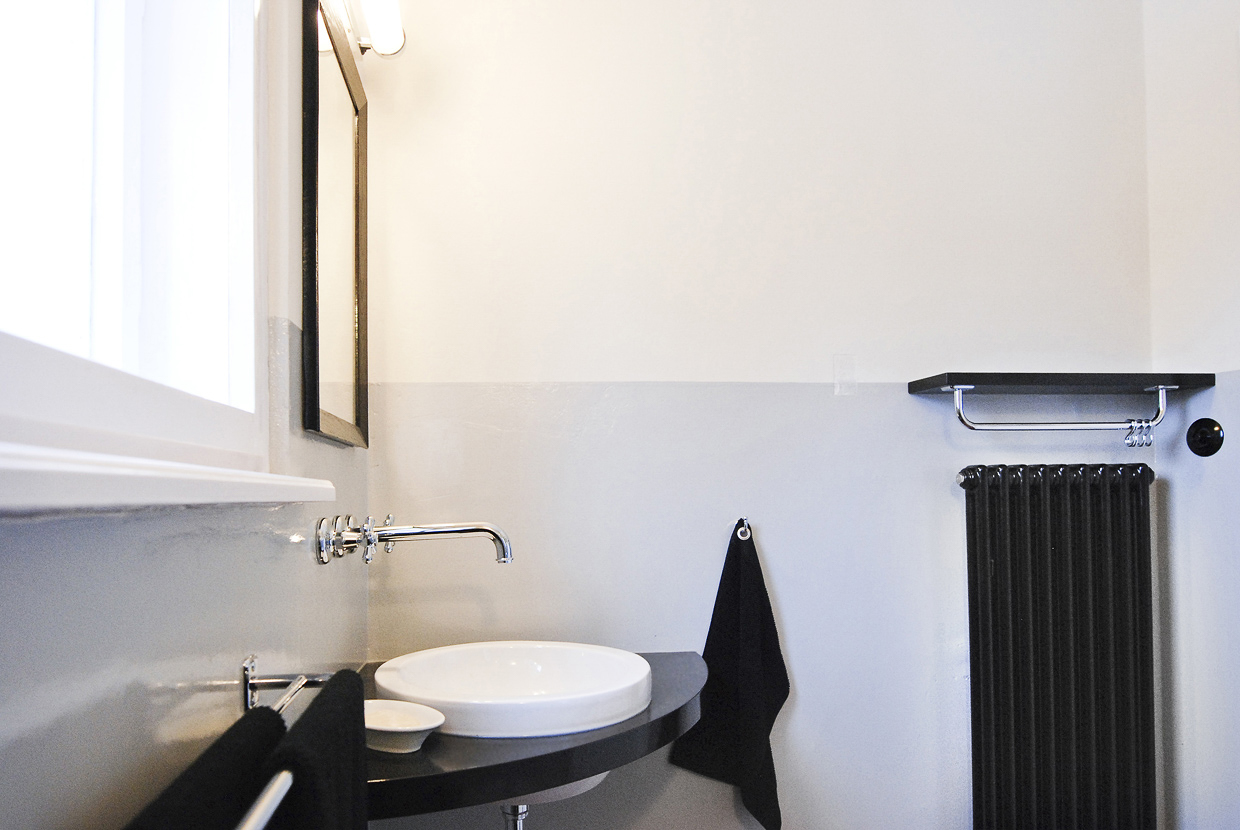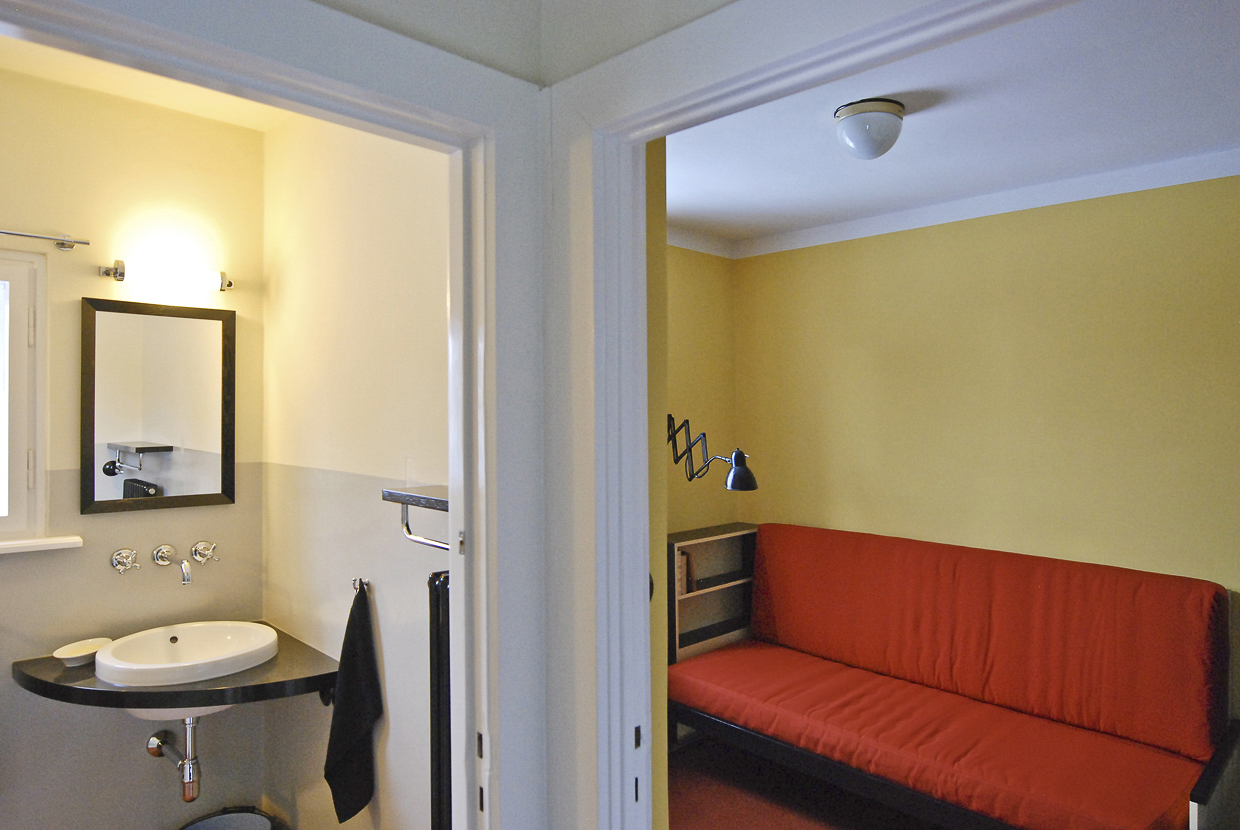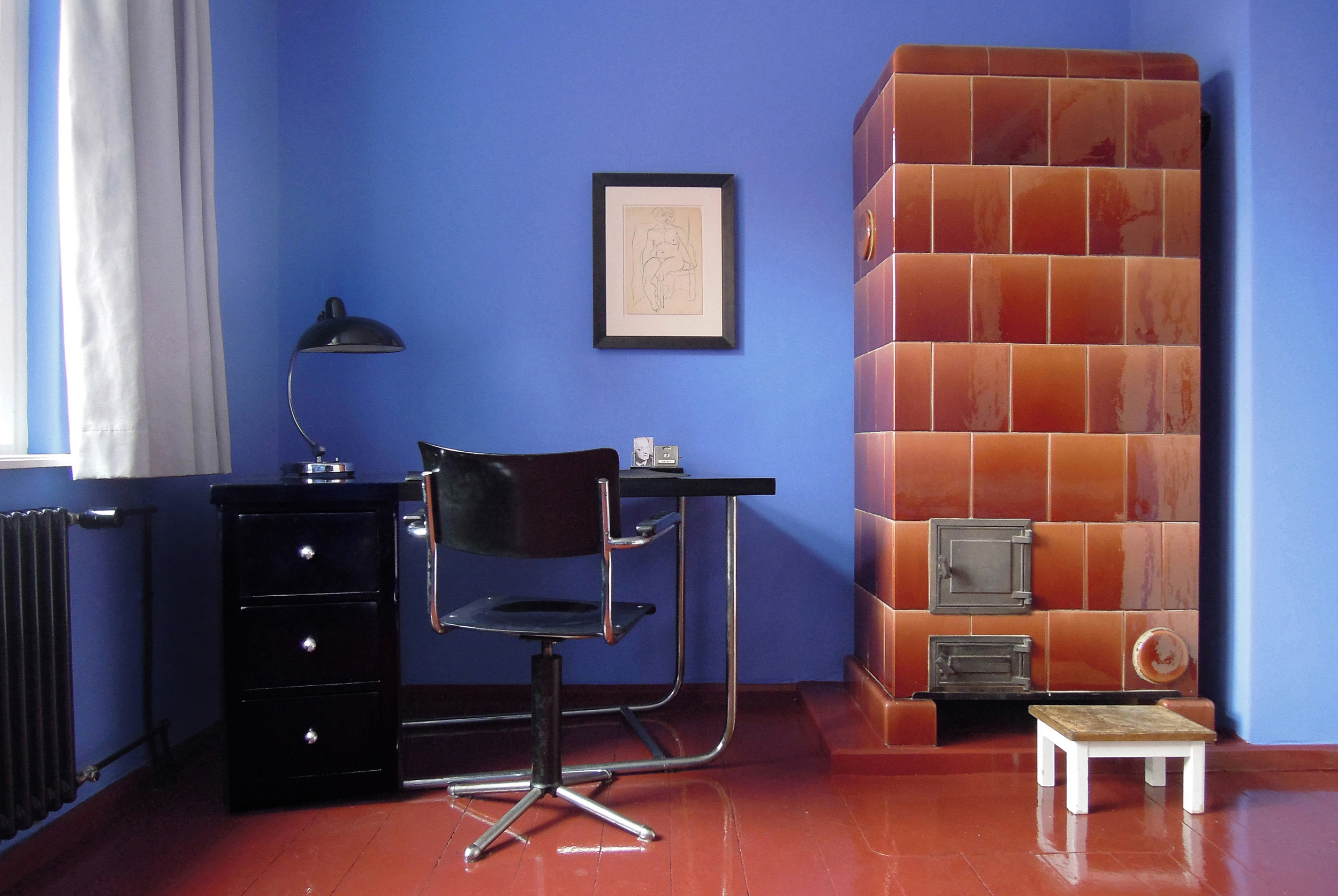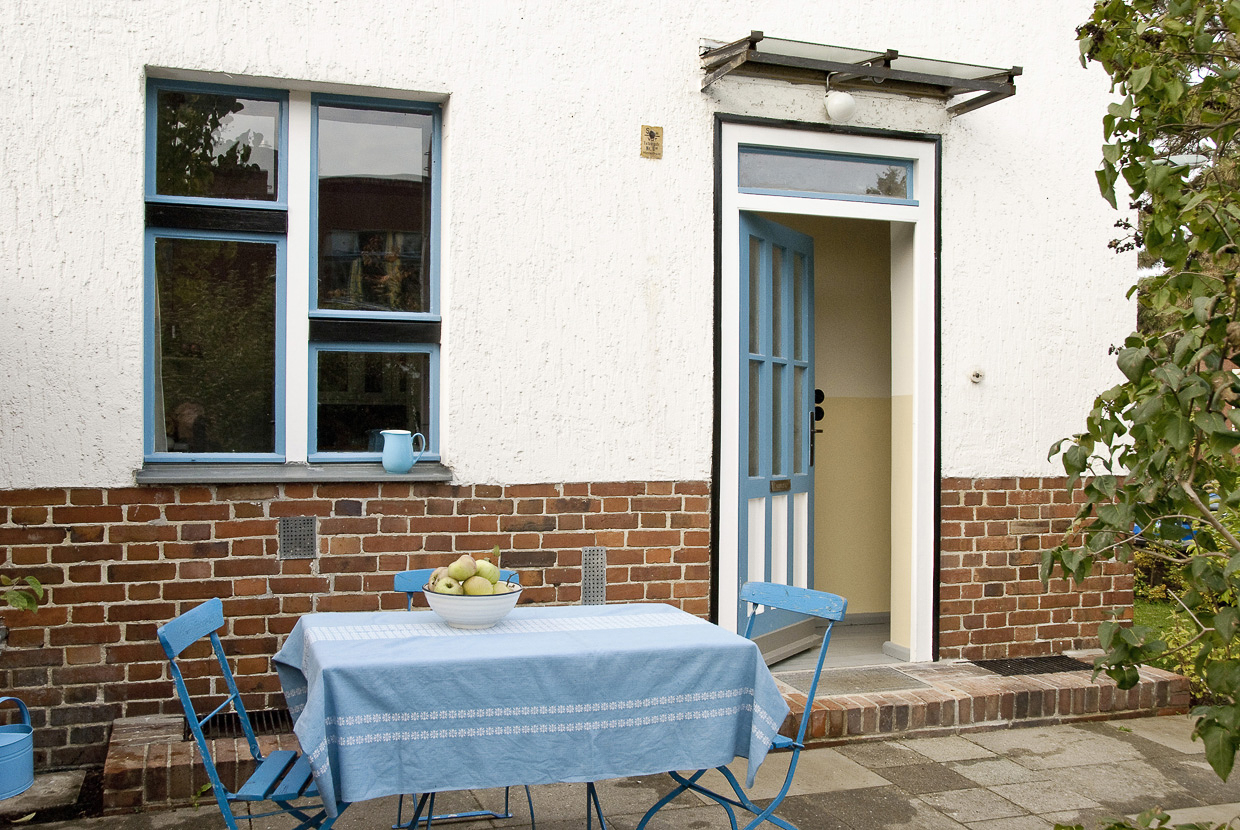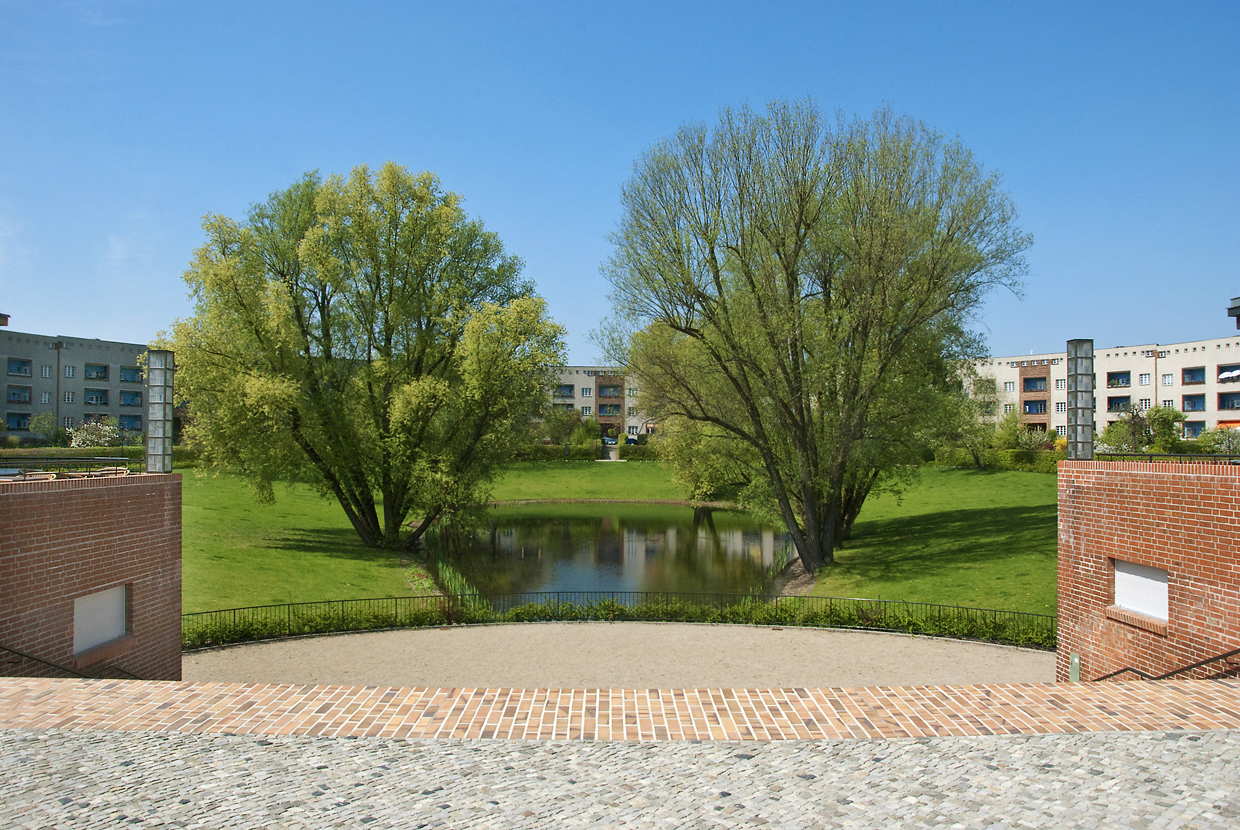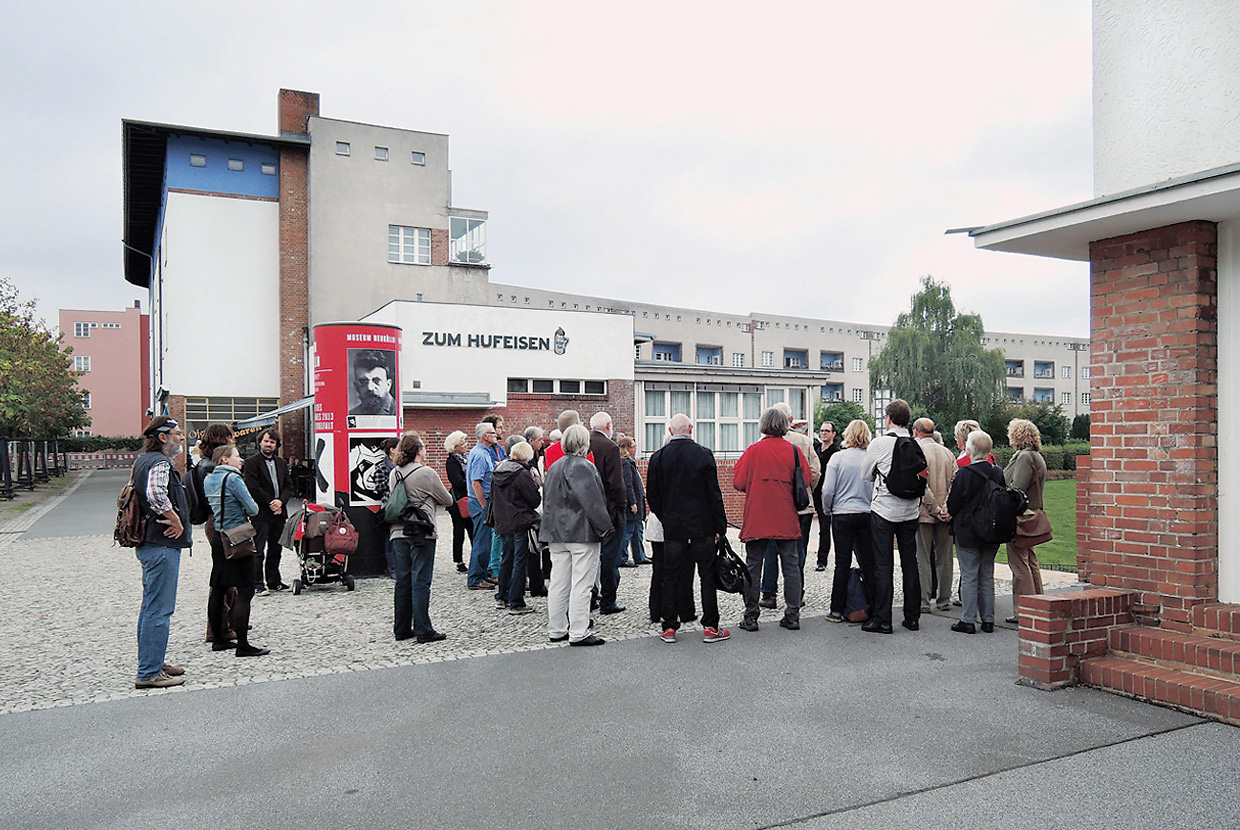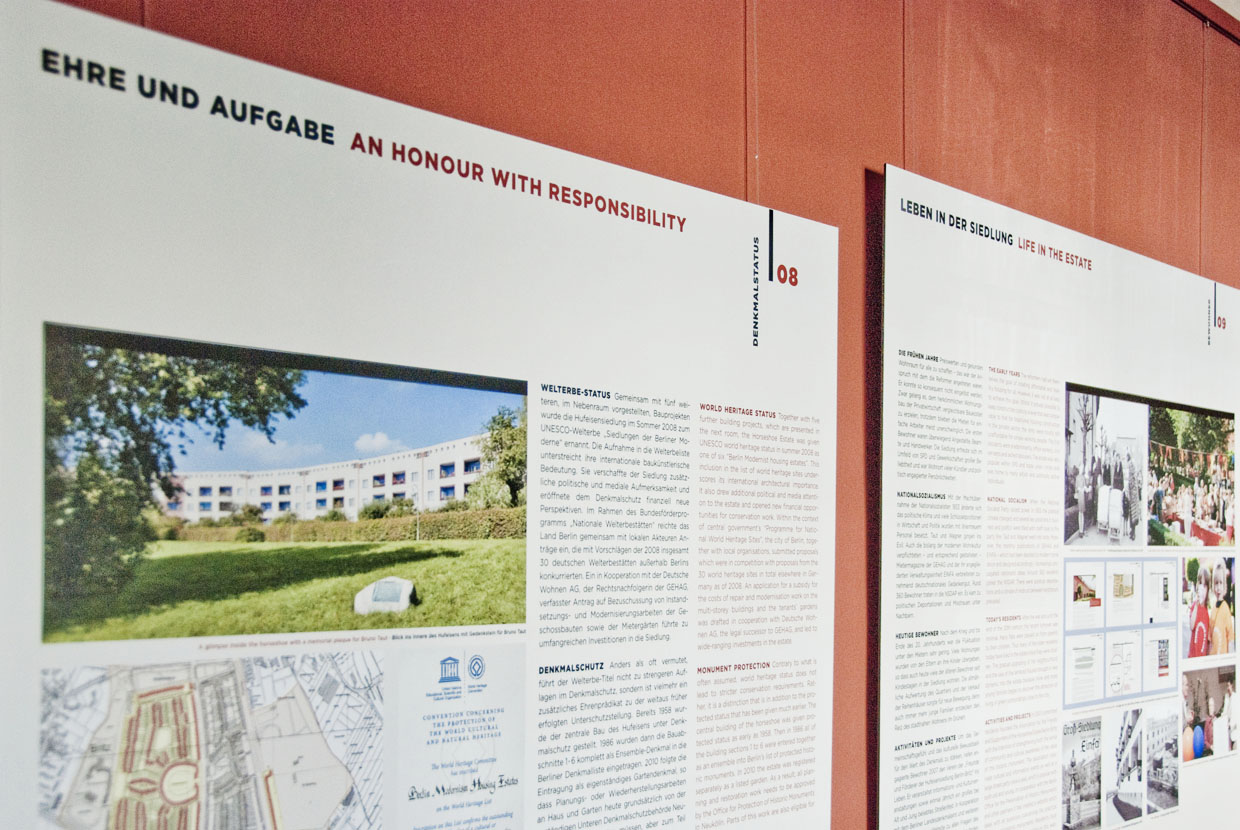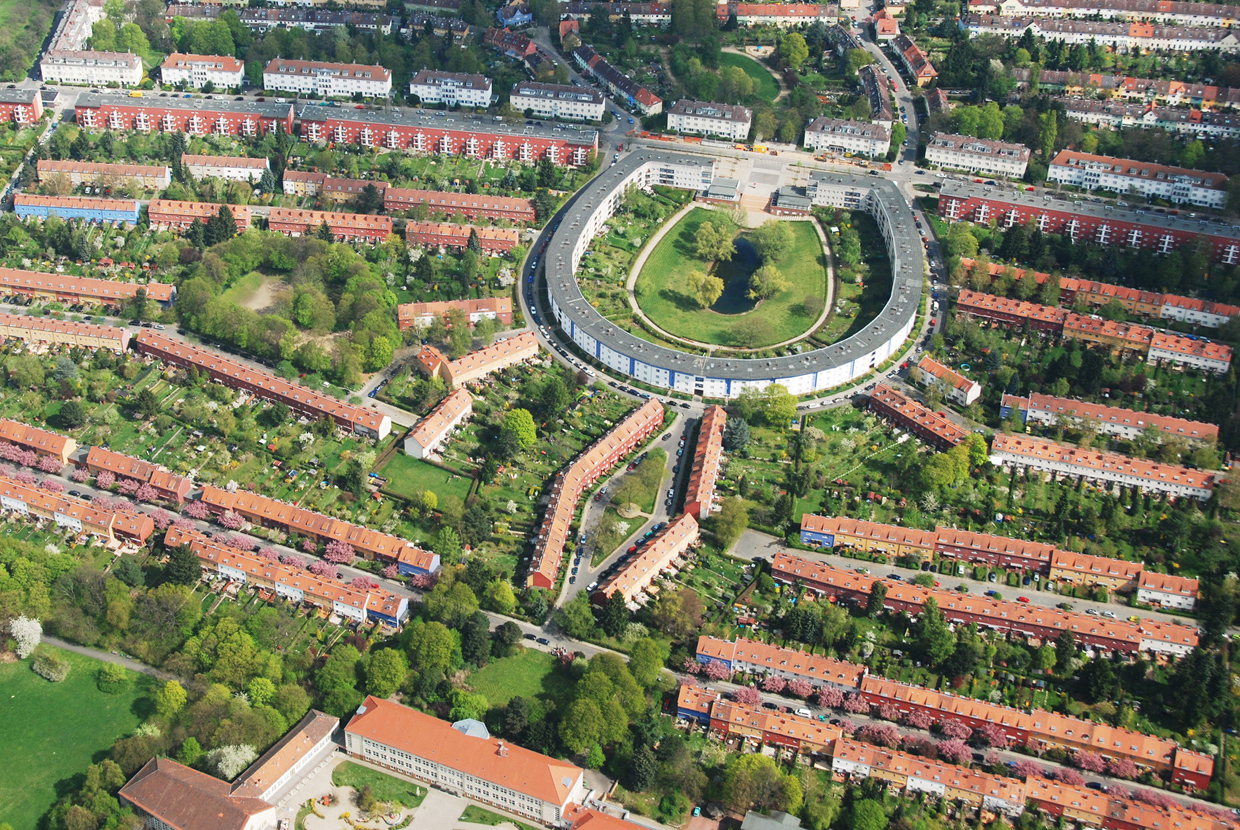 Size: 700 s.f.
Maximum Guests: 4
Bedrooms: 2
Beds: 2 (1 queen, 1 double)
Bathrooms: 1
Minimum Stay: 3 nights
Daily Price: $160-210
Weekly Price: $1,115+
Cleaning Fee: $55 (one time)
Additional Guest: $20/night
Check In: 4:00 p.m.
Check Out: 11:00 a.m.
Basics
Heating
Shower
Dishwasher
Stove + Oven
Refrigerator
Microwave
Kettle
Toaster
Washer
Dryer
Essentials
Amenities
Historic Heating Stoves
Library
Wireless Internet
Parlor Games
Hammock
Garden Furniture
Bicycles (for rent)
Documentation about the Restoration
Home Grown Fruits (in season)
Other
First Aid Kit
Smoke Detector
Fire Extinguisher
All Year
Architectural Walks + Guided Tours
Cultural Destinations + Events
Spring/Summer
Biking
Sightseeing River Cruise
Spring Blossoming
Fall/Winter
Autumn Color Change
UNESCO World Heritage site, 2008
Ferdinand von Quast Medal (Berlin Monument Award), 2013
European Union Prize for Cultural Heritage / Europa Nostra Award, 2013
Berolina Heritage Award, 2014
Historic Property. Taut's Home has been lovingly preserved and restored to museum quality standards. As such, please treat all original items, historic equipment and special wall paints with care and respect.

Safety + Accessibility. Unfortunately, due to the legal constraints of a heritage property, Taut's Home is not accessible for the mobility impaired. There are steep stairs and thresholds.

Size. Please note that the home could be considered small. Thanks to the clever layout, 2.5 rooms plus kitchen and bathroom fit nicely into 700 square feet, complemented by a terrace, garden and full cellar.

Entertainment. There is no television at Taut's Home. There is wifi, a radio with mp3 jack and some parlor games.

Library. For those interested in architecture, there's a small reference library with key titles on Bruno Taut, housing reform and modern architecture. However, the library's materials are mostly in German, except for a few guide books and maps.
Location. Taut's Home is only 25–35 minutes to the City Centre by public transport. Public transit to Friedrichstraße or Alexanderplatz stations takes only 20 to 25 minutes. Travel to western Berlin (e.g. Kurfürstendamm, Zoo or KaDeWe) is about 35 minutes. Amenities within walking distance include the underground station, Britz Manor House and Parks, supermarkets, restaurants, bakeries, a butcher and pharmacy.