WEAVING HOUSE - Lakeland, FL, USA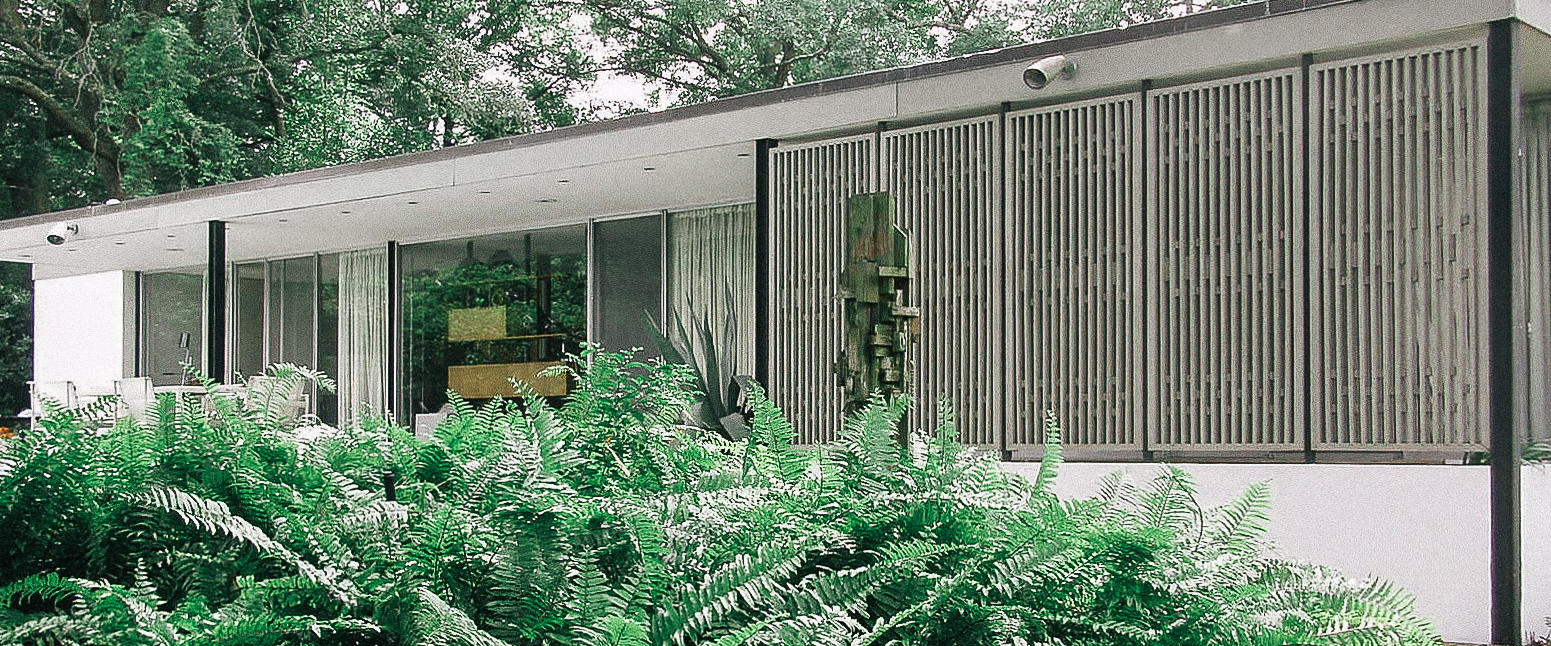 WEAVING HOUSE - Lakeland, FL, USA
2,400 square feet
2 bedrooms
2 beds (2 queen)
2 bathrooms
$225/night
3 night minimum stay
DESCRIPTION
This strikingly preserved home was designed and built in 1957 by Mark Hampton, a leading figure in the Sarasota School - a group of post-war architects who designed modernist buildings on Florida's West Coast. The low slung horizontal silhouette was constructed of steel beams and open plan spaces that incorporate the natural environment with walls of glass - including a fully glazed wall at the rear with screens for privacy.
The house retains most of its original structures and furnishings and both the exteriors and interiors have been immaculately preserved. When built, it was fitted with a range of cutting-edge fixtures and fittings, and it retains a strong mid-century feel today. Terrazzo floors span the house and there are tiled and marbled bathrooms. The kitchen includes original appliances and an eye-level fridge. Many of the walls are lined with walnut, and grass cloth panels are used on the fireplace walls. Stained glass screens divide shelving and dining areas. A curated collection of vintage art, decor and furnishings compliment the period architecture to create a living museum of mid-century style.
The house sleeps four and has two bathrooms. The layout is primarily open-plan, however there are sliding pocket doors throughout, which give guests the option to open up or close off certain areas. The current owners of the house have installed a swimming pool, which was designed with the help of Mark Hampton, and which follows the design of the house and the pond outside the master bedroom.
It is situated in a quiet residential area close to Lake Hollingsworth, close to many restaurants, farmers' markets and grocery stores. The downtown area of the city is close by and contains museums, antique shops, galleries, restaurants and bars. Lakeland contains a number of buildings designed by Frank Lloyd Wright. The Florida Southern College campus, just across Lake Hollingsworth, is home to the largest concentration of Frank Lloyd Wright structures in the world. In the nearby town of Winter Haven, there is a large collection of houses and buildings designed by one of Mark Hampton's contemporaries, Gene Leedy.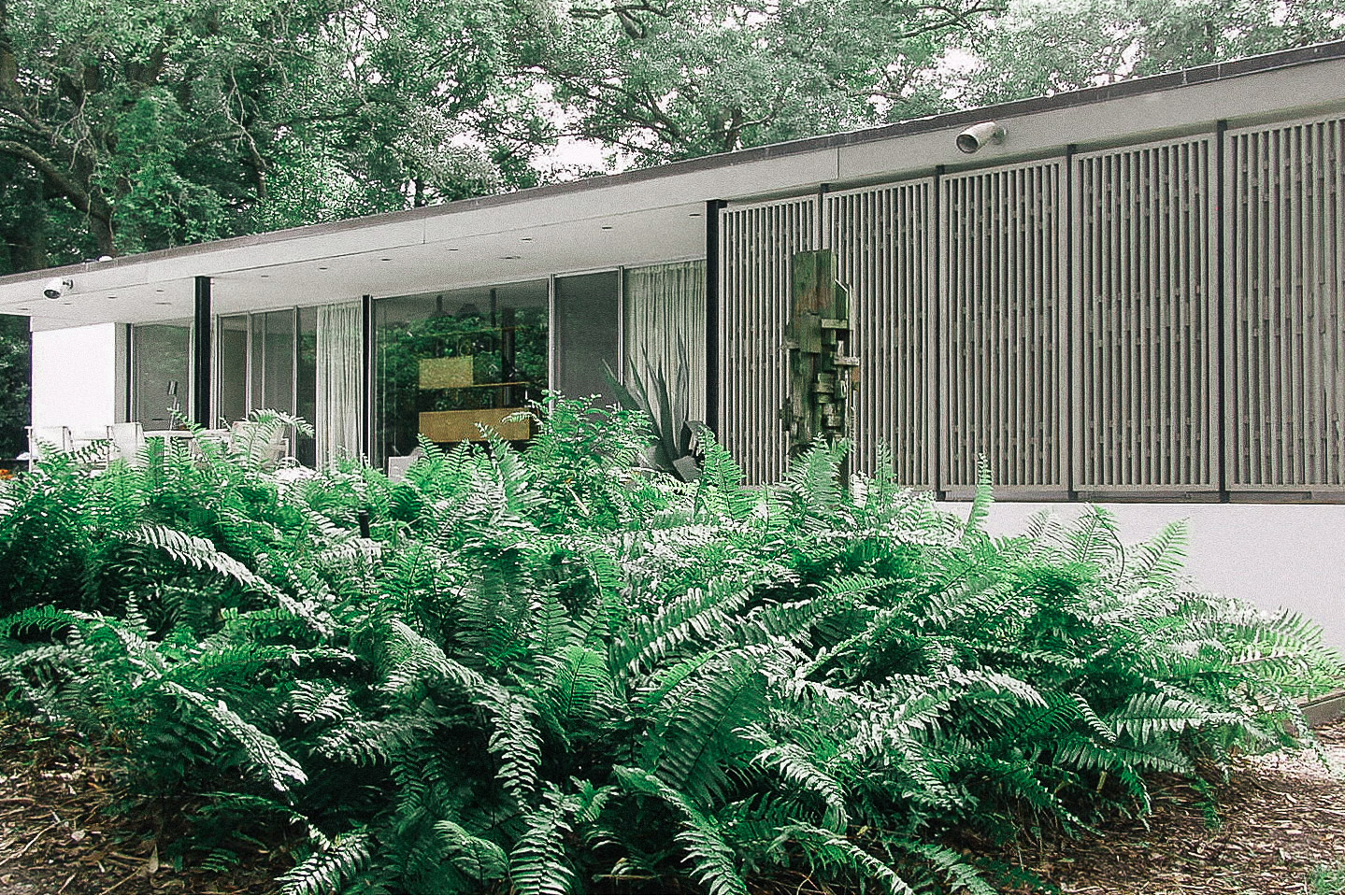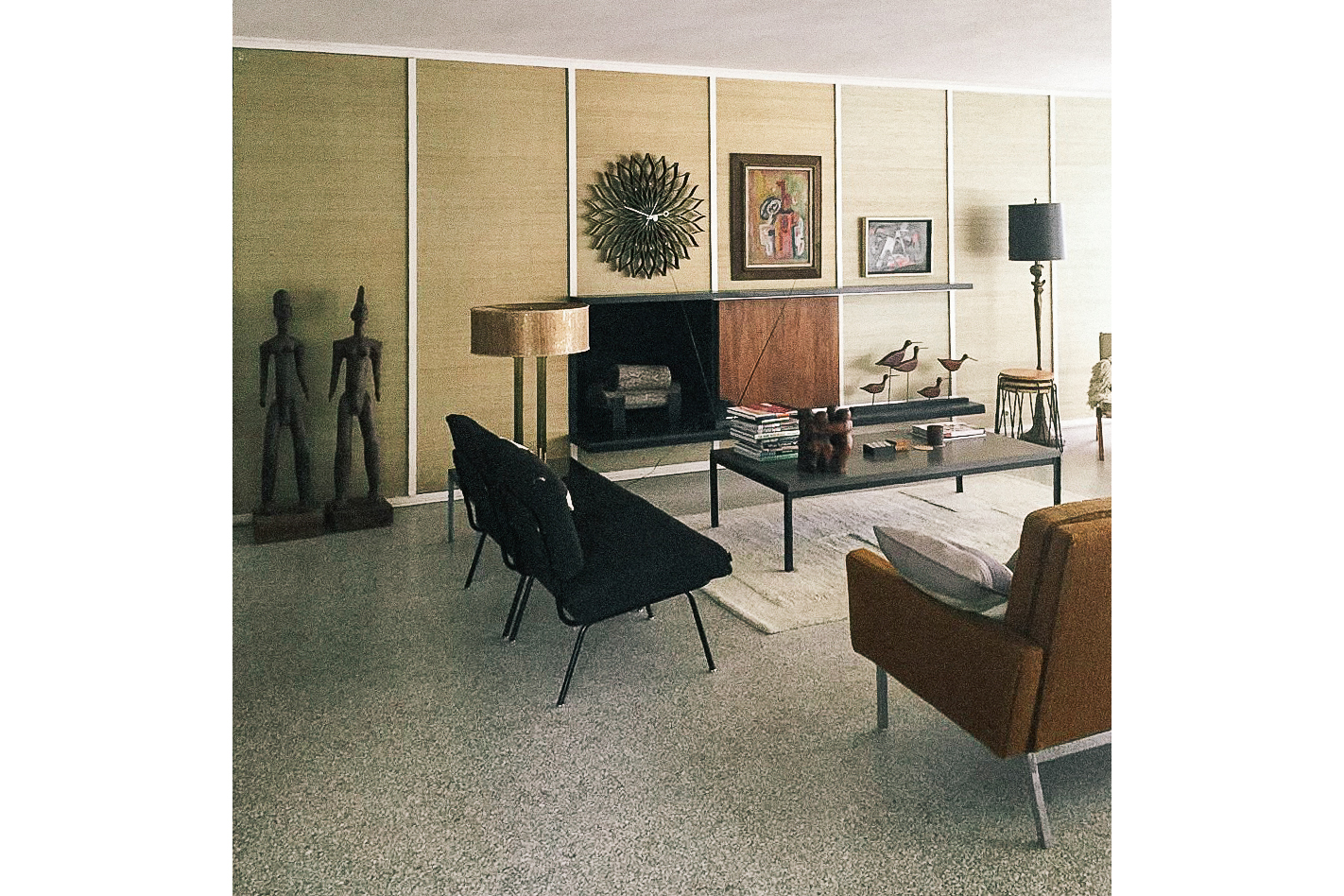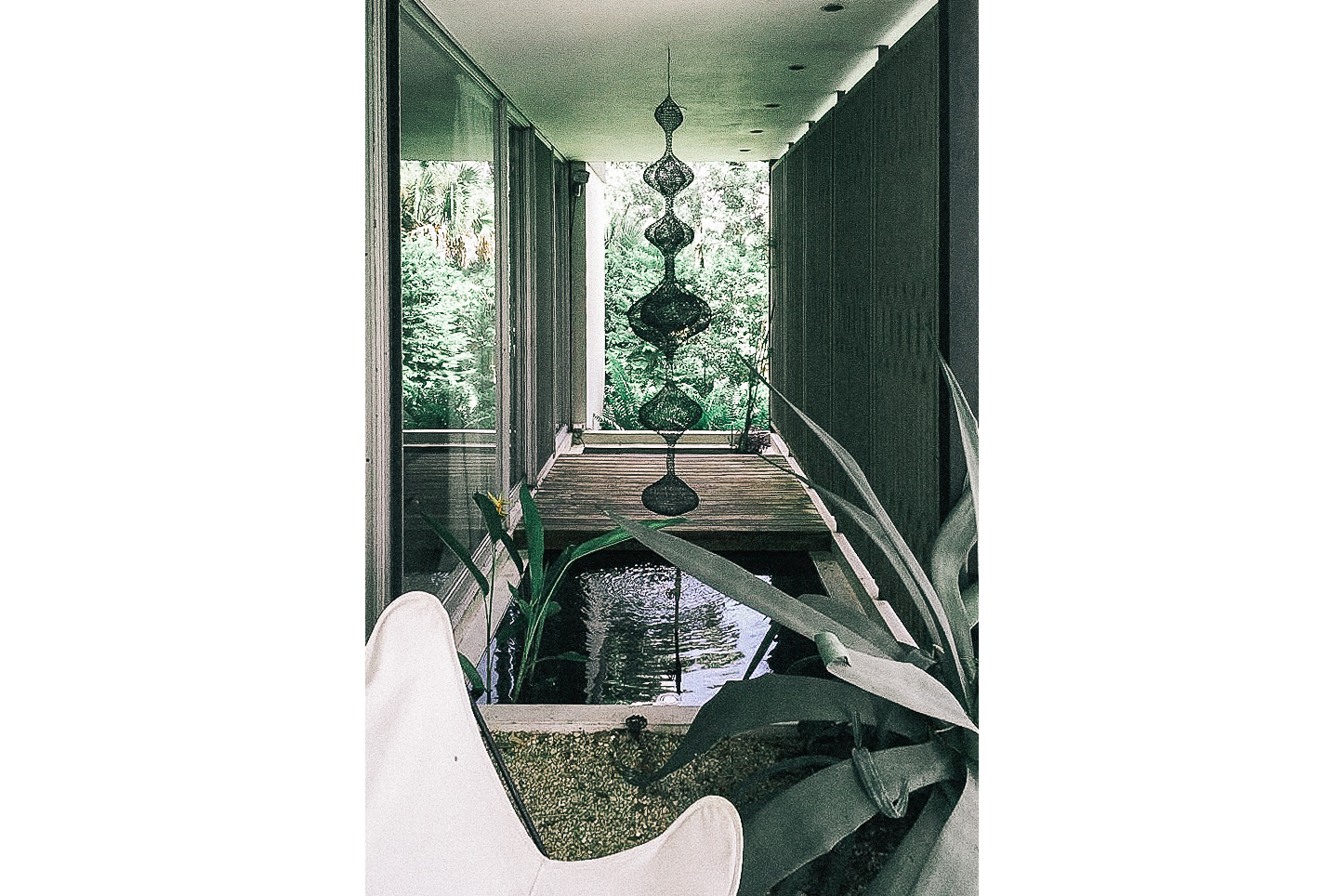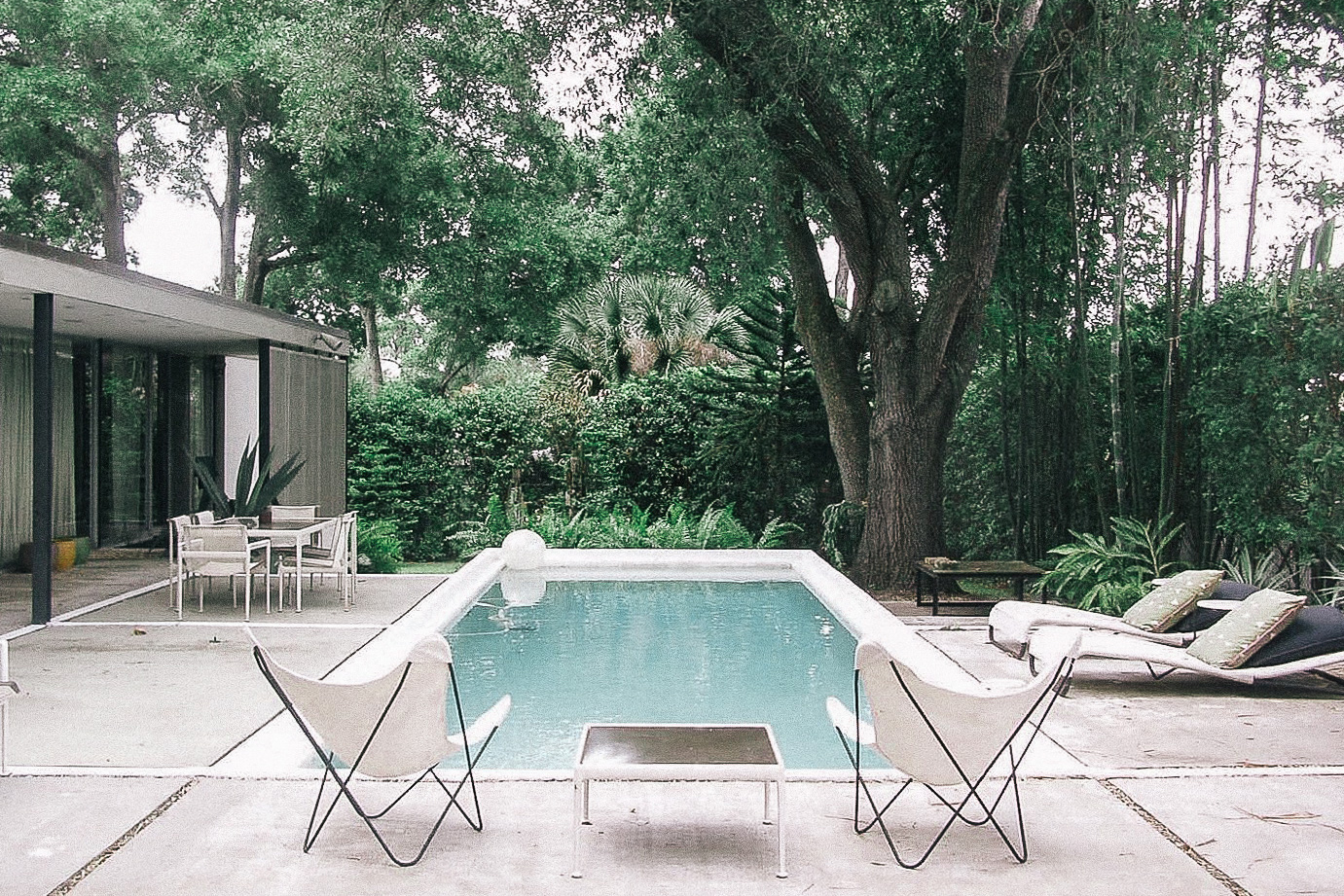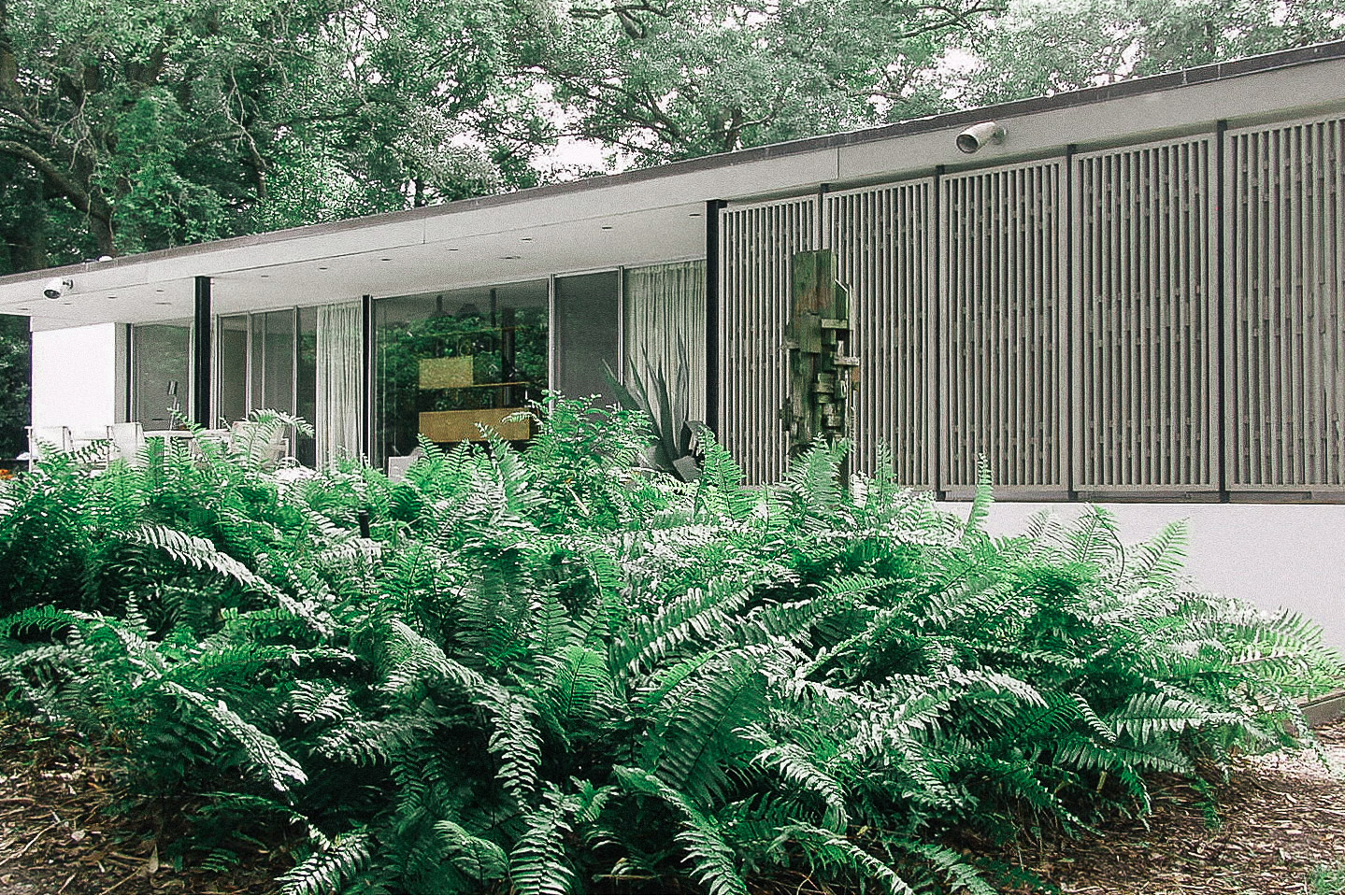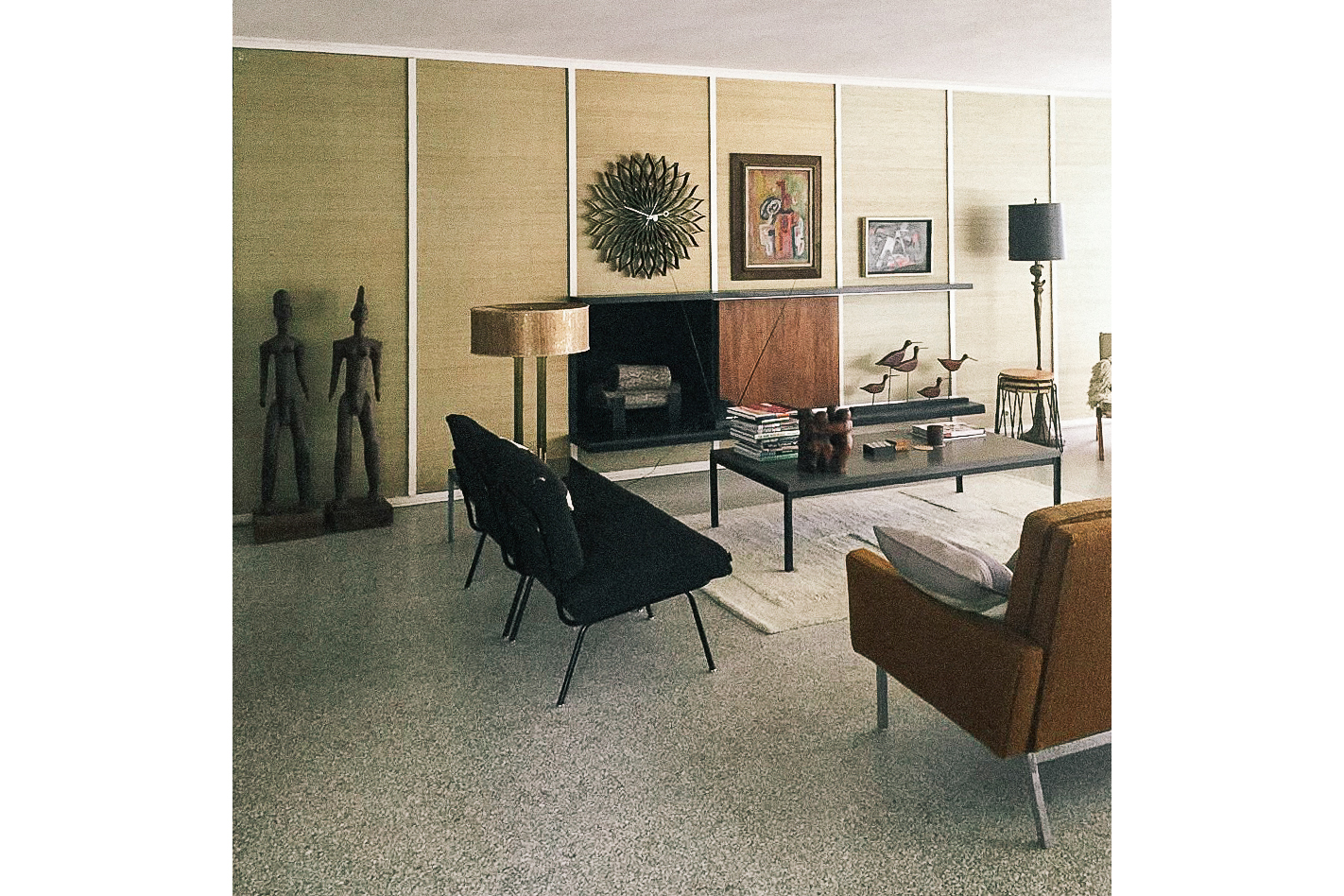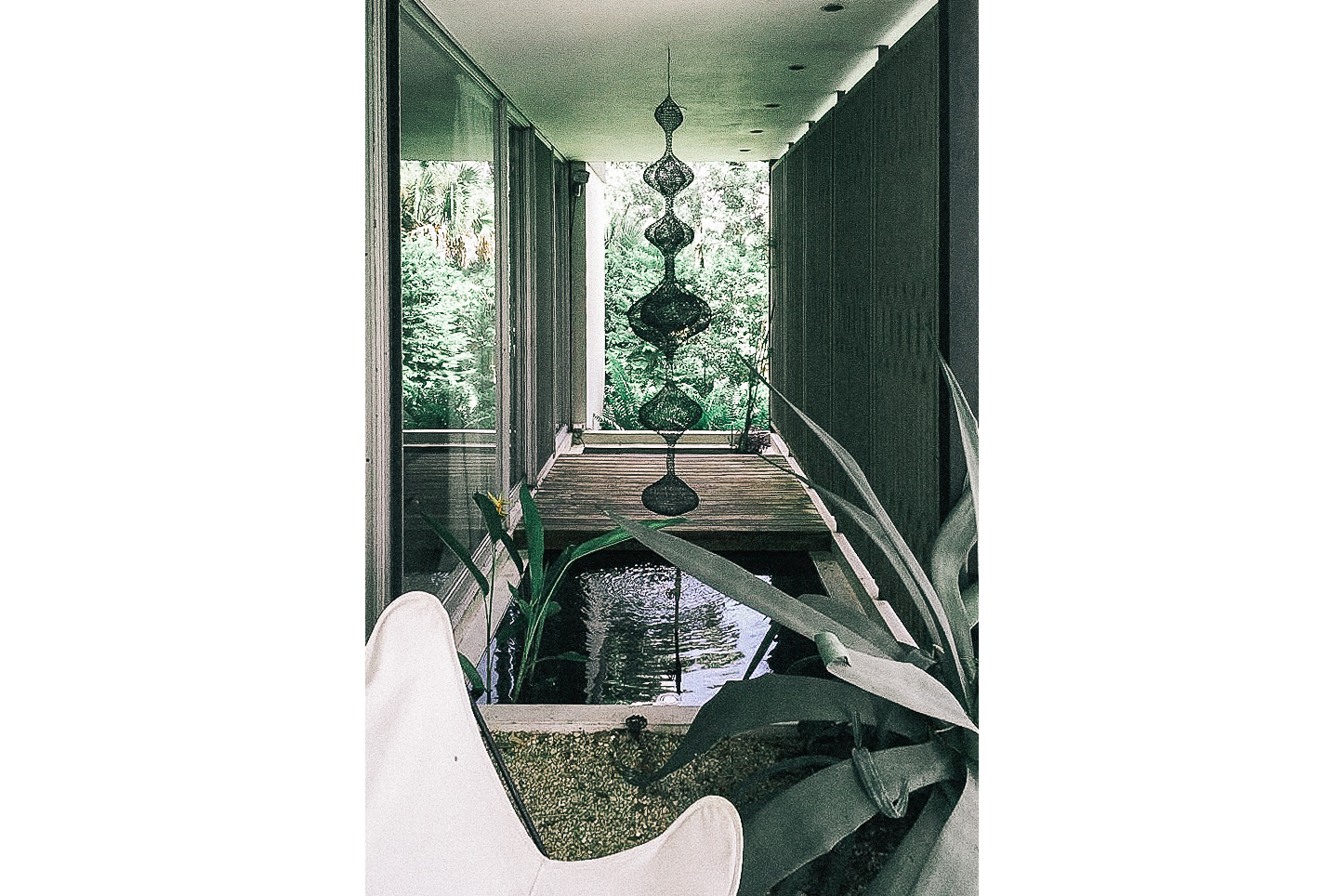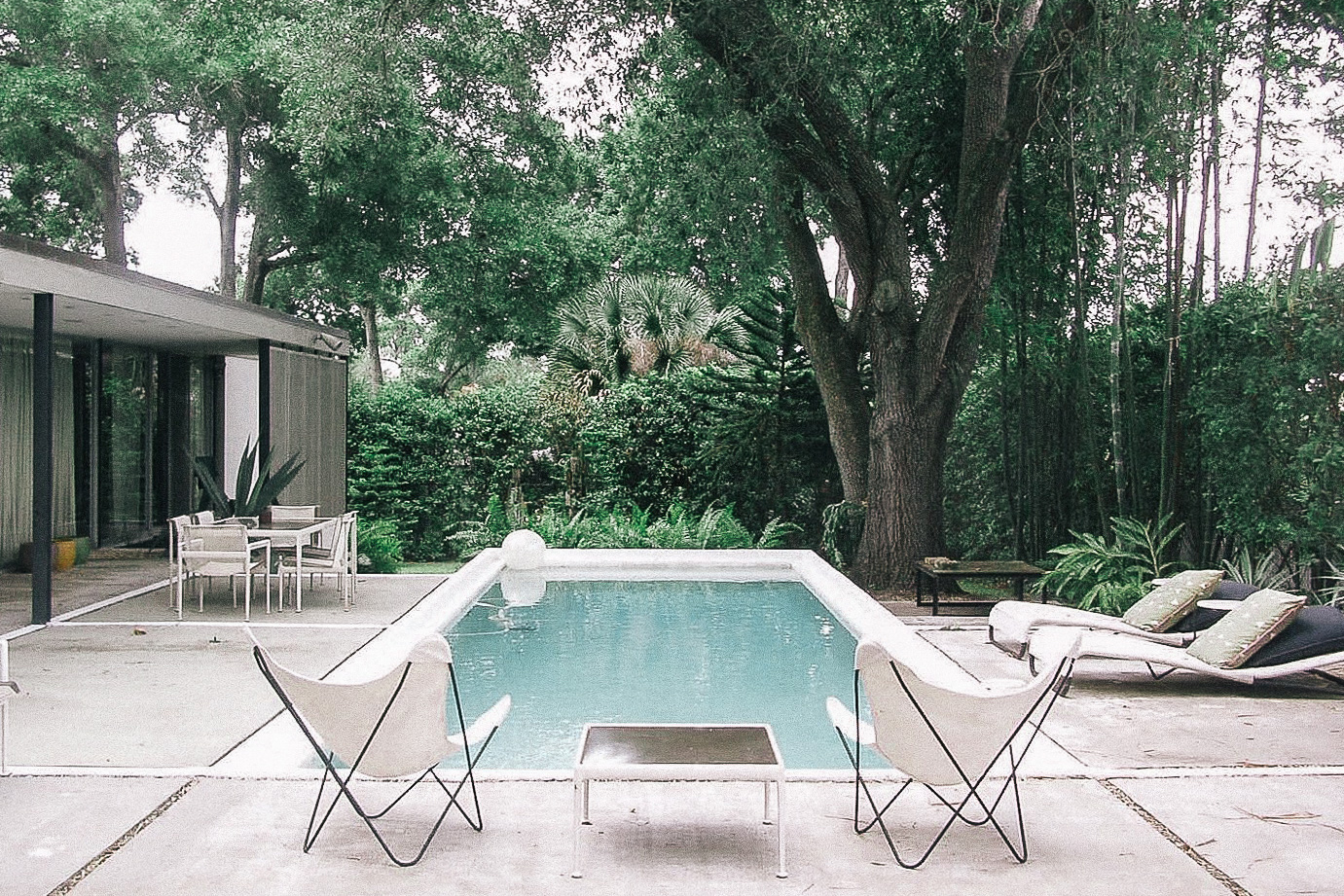 Size: 2,400 s.f.
Maximum Guests: 4
Bedrooms: 2
Beds: 2 (2 queen)
Bathrooms: 2
Minimum Stay: 3 nights
Daily Price: $225
Weekly Price: $1,200
Cleaning Fee: $85 (one time)
Check In: flexible
Check Out: flexible
Basics
Heating
Air Conditioning
Shower
Bathtub
Dishwasher
Washer
Dryer
Essentials
Amenities
Pool
Indoor Fireplace
Wireless Internet
TV
DVD Player
Other
Pets Considered
Wheelchair Accessible
Fire Extinguisher
All Year
Hiking
Wildlife Watching
Fishing
Brewery
Fine Dining
Frank Lloyd Wright Architecture Tours
Spring/Summer
Birding
Biking
Golfing
Swimming
Fall/Winter
Autumn Festivals
Mark Hampton, FAIA was one of the most prolific architects of the modernist Sarasota School and a recipient of the Florida Association's Medal of Honor for Design. In 2010, The University of Miami School of Architecture held a retrospective of his work. His work has received many awards, including a Florida Association of Architects Honor Award for the University of South Florida Life Science and Laboratory Science Buildings (1961), Architectural Record Houses Award for Horizon House (1963), AIA Florida/Caribbean Honor Award for Design (1987) and Honor Award for Works in Progress (1991).