HATCH COTTAGE - Wellfleet, MA, USA
HATCH COTTAGE - Wellfleet, MA, USA
784 square feet
3 bedrooms
4 beds (2 queen, 2 twin)
1 bathroom
$333+/night
3 night minimum stay
DESCRIPTION
"The experimental Hatch Cottage was designed by Jack Hall in 1960 for Robert Hatch, an editor of The Nation and his wife Ruth, a painter. The family occupied the cottage until 2008 when ownership reverted to the National Park Service. CCMHT received a lease in 2012 and finished restoration in spring 2013. Since then the cottage has hosted four artist/scholar residencies. All the original furniture and artwork has been re-installed by the Hatch family.
It's hard to describe the setting of the Hatch Cottage, with it's panoramic view of the bay, perched on the edge of a kettle hole, with a vernal pool below, and it's untrammeled west facing hillside which takes in the sunset over the water. Since it's in the National Seashore, surrounding development has been frozen since its construction. The cottage itself is a matrix of cubes. Some are single and some combine to make bigger shared spaces. The cubes are connected by outdoor decks which seem to dematerialize due to the decking being laid on edge; making the whole seem to hover a few feet above the ground. The rooms open and close with shutters of different sizes to regulate temperature, air and sun. There are two rooms w/ queen sized beds, a bunk room, one bath, a lovely path to a generally un-occupied bay beach and access to many trails through the woods." Cape Cod Modern House Trust
Supporting the Cape Cod Modern House Trust's mission through a tax-deductible membership allows you access to one of three restored modern houses in Wellfleet. Members at the $1000 level receive three days in May or October. $2750 level membership offers one week in June or September; and members contributing $3750 will have access for one week in July or August. All days will be negotiated on a first come first served basis.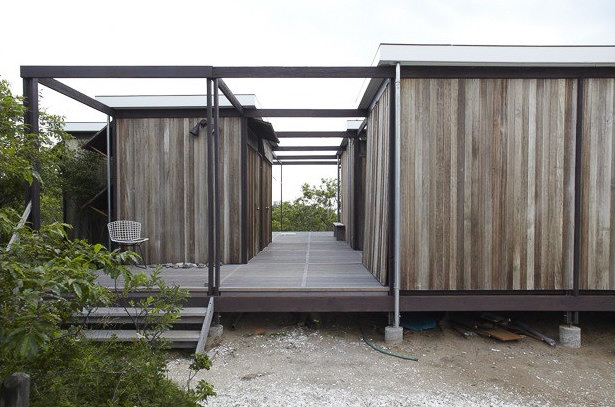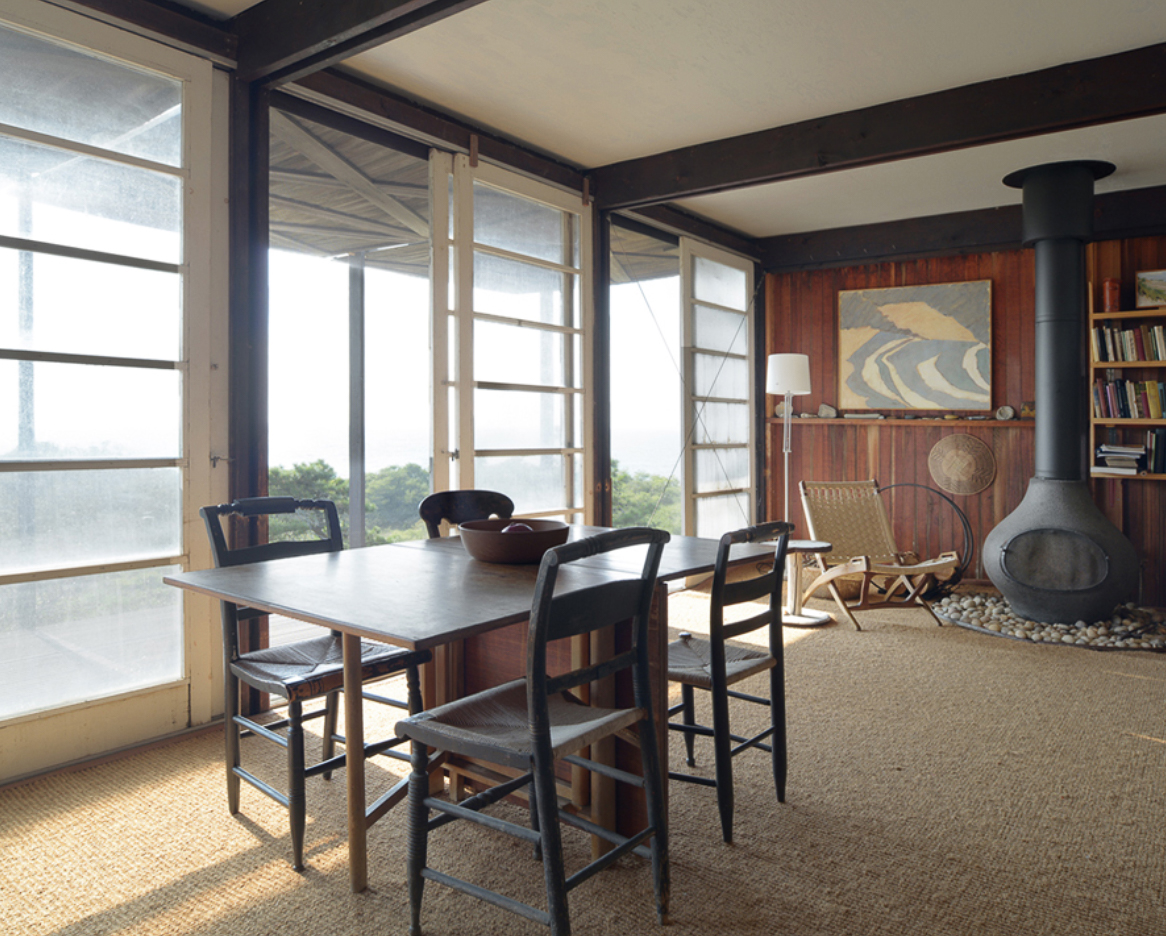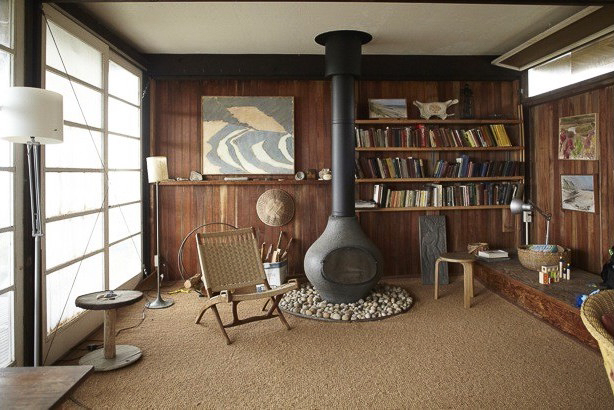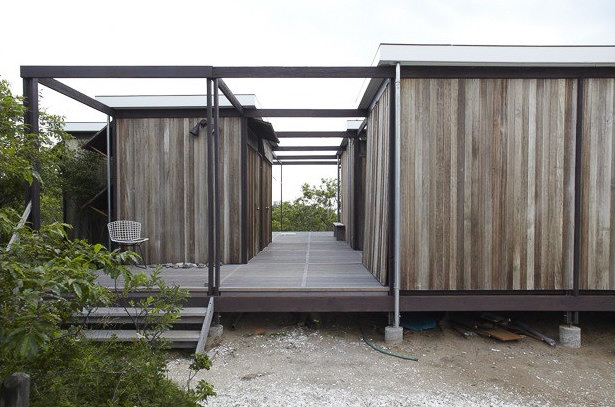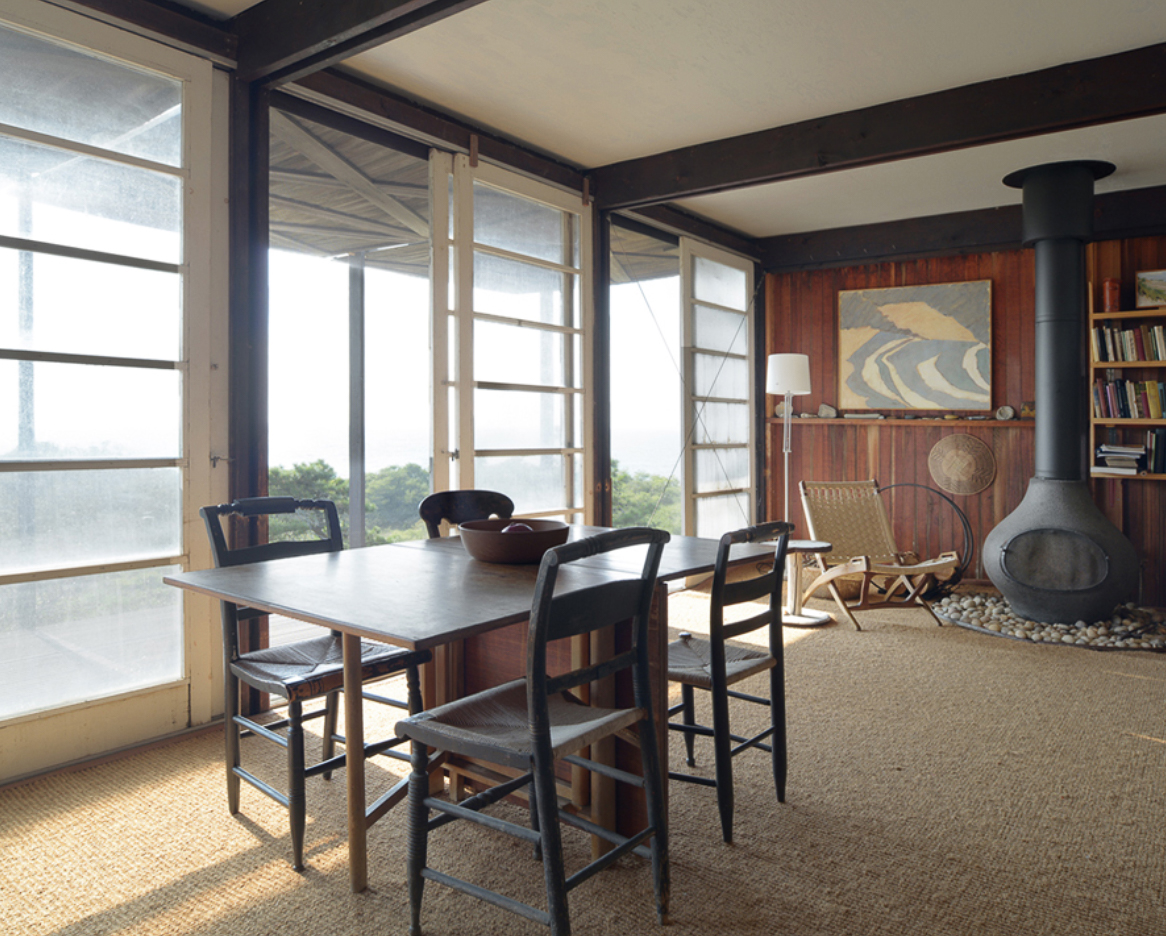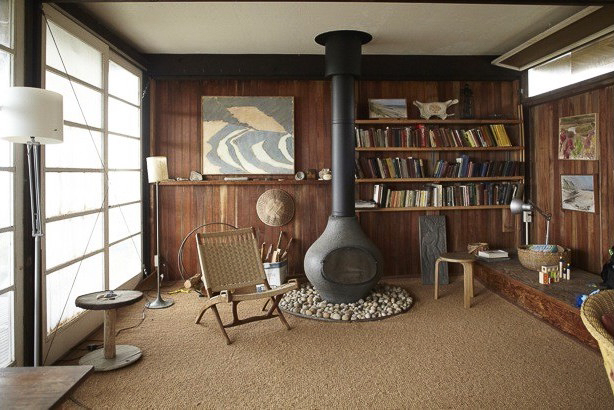 Size: 784 s.f. enclosed space
Maximum Guests: 6
Bedrooms: 3
Beds: 4 (2 queen, 2 twih)
Bathrooms: 1
Minimum Stay: 3 nights
Daily Price: $333+
Weekly Price: $2,750+
Check In: 3:00 p.m.
Check Out: 11:00 a.m.
Amenities
Water Front
Indoor Fireplace
Other
Carbon Monoxide Detector
Smoke Detector
Fire Extinguisher
All Year
Hiking
Wildlife Watching
Fishing
Brewery
Winery
Fine Dining
Spring/Summer
Birding
Biking
Golfing
Swimming
Surfing
Canoeing
Sailing
Kayaking
Horseback Riding
Fall/Winter
Autumn Color Change
Snowshoeing
Cross Country Skiing
National Register of Historic Places, 2014