MAGNEY HOUSE - Bingie, NSW, Australia
MAGNEY HOUSE - Bingie, NSW, Australia
2,600 square feet
4 bedrooms
7 beds (2 queen, 2 bunk beds)
2 bathrooms
$250+/night
2 night minimum stay
DESCRIPTION
"The Magney House is located on the pristine South Coast of New South Wales, 20 minutes drive south from the town of Moruya. Completed in 1984, it is Glenn Murcutt's most famous house. Glenn Murcutt is recognized as Australia's foremost architect. In 2002 he won the distinguished Pritzker Prize for architecture.
The house comprises two distinct mirror images (eastern and western sides) and is connected via a communal courtyard with a gas BBQ for easy cooking.
On the eastern side is the main kitchen, master bedroom, private study and bathroom. The main kitchen has an oven, gas cook top, microwave and fridge. There is a gas fireplace, leather lounges, TV, DVD, CD player, as well as dining table and chairs for 8. The study offers a peaceful for meditation or yoga practice.
The western side has two queen bedrooms, the bunkroom, separate shower, toilet and vanity. The western side contains the second kitchen with cooktop and microwave, and fridge. There is also a second living area, another 8-seater dining table, and comfortable cane lounges, TV and DVD. The bunkroom is virtually a self contained kids' area with table tennis and 2 bunk beds (sleeps four). There is also a second large fridge.
The Magney House is located on on 33 hectares of regenerating bushland right on the border of the pristine Eurobodalla National Park. The location and design of the house exploit the northern aspect and assist in passive temperature control in summer and winter. The natural slope of the land provides protection to the south from the fierce weather brought onto the coast by the Pacific Ocean. The roof line is iconic, as well as practical, catching the rainwater that fills the tank. The design maximizes the views of the surrounding beaches and distant mountains." Alix Magney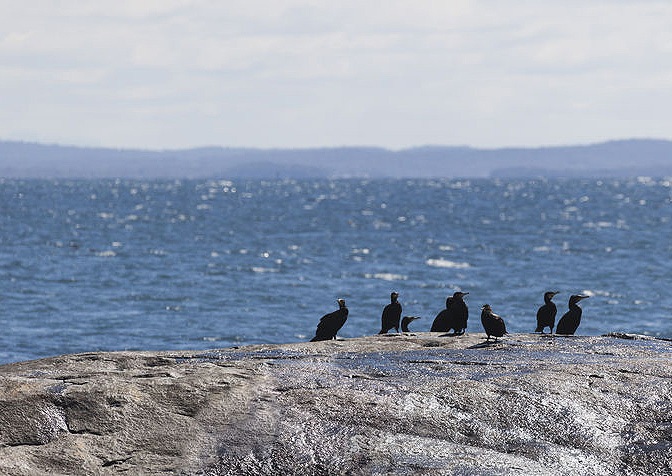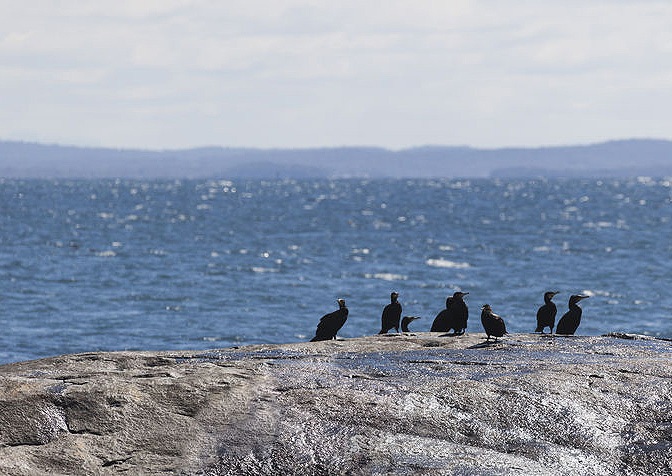 Size: 2,600 s.f.
Maximum Guests: 10
Bedrooms: 4
Beds: 7 (3 queen, 2 bunk beds)
Bathrooms: 2
Minimum Stay: 2 nights
Daily Price: $250+
Cleaning Fee: $190 (one time)
Check In: 4:00 p.m.
Check Out: 10:00 a.m.
Basics
Heating
Shower
Bathtub
Washer
Essentials
Amenities
Water Front
Grill
Indoor Fireplace
TV
DVD Player
Other
Pets Allowed
Smoke Detector
 
All Year
Hiking
Wildlife Watching
Fishing
Winery
Spring/Summer
Birding
Biking
Golfing
Swimming
Snorkeling/Scuba Diving
Surfing
Canoeing
Sailing
Kayaking
Rafting
Horseback Riding
National Architecture Award for Enduring Architecture, 2011
Featured on an Australian postal stamp, 2009