STONEFLOWER - Heber Springs, AR, USA
STONEFLOWER - Heber Springs, AR, USA
1,600 square feet
1 bedroom
4 beds (1 queen, 2 single)
1.5 bathrooms
$199/night
2 night minimum stay
DESCRIPTION
"This cottage, completed in 1965, was built as a weekend cottage to be shared by landscape architects Bob Shaheen and Curt Goodfellow. They hired architect E. Fay Jones to construct the house under a tight budget. In order to reduce construction costs Shaheen and Goodfellow provided boulders and wood, which they had salvaged from other construction projects.
The Shaheen-Goodfellow Cottage is better known as "Stoneflower" due to the narrow upper story appearing to grow out of the large stone base. The design's inspiration was simple. Shaheen and Goodfellow wanted something unique, but were on a limited budget. Due to the large number of boards, he developed the idea for the intersecting beams to support the ceiling. His solution lead to a vertical focus as opposed to a horizontal focus. The stone boulders were used to make a cave-like lower level with inner plantings.
Stoneflower features a natural cooling system, which Jones designed glass panes in the eaves to be opened using a pulley system to allow cool air to circulate from the lower level to the living area before escaping out upper windows. There is no heat, other than a downstairs fireplace, as this was meant to be a summer cottage and not used in cold weather.
It features built in light fixtures, closets and storage cabinets throughout the house, all of which were custom designed by Jones.
The entry/lower level is constructed of natural rock walls , stone tables, sofa bases. The main bathroom is located on this level and features a natural stone shower that is meant to mimic a small water fall, the bathing area can be concealed from the garden room by using the pocket french doors. The bathroom also feature natural stone counter tops as well as architecturally placed rocks through out the entry level. The ceilings in the bathing area are constructed of corrugated metal.
A spiral staircase leads from the entry/lower level to the main living area which in includes the dinning, kitchen and living areas. This area features redwood floors and linear redwood boards with textured white walls throughout. The dinning table is movable through out the main living area as well as movable stools/end tables. The small kitchenette is original with its rail road car kitchen unit. This unit is a one piece, features include 3 burner electric cook top, apartment sized oven, and over-sized dorm fridge with very minimal freezer space. There is no ice maker. The stainless steel sink is built into the stainless steel counter top. Also in the main living area are two Faye Jones designed benches that can double as two twin beds. With floor to ceiling windows and access to the 30 ft deck foot deck, complete with two flambeaux grills, attached to the steel deck supports, for outdoor cooking and light (due to insurance restrictions the gas has been turned off to the flambeaux). The deck extends into the trees allowing a beautiful views. In addition, there is also a flagstone patio with chairs and a small chiminea. Natural boulders are located through out the property.
Up another level is the main sleeping loft with a queen-sized bed. The floor is also constructed of redwood boards laid on their sides. The railings surrounding the sleeping loft are rather low and do not accommodate small children." stoneflower.info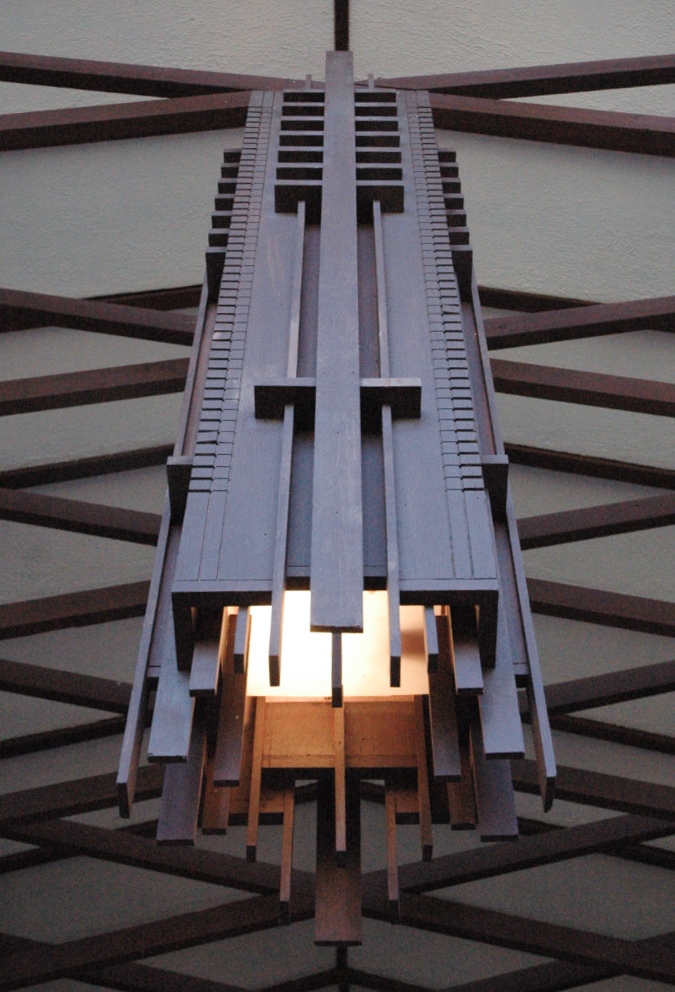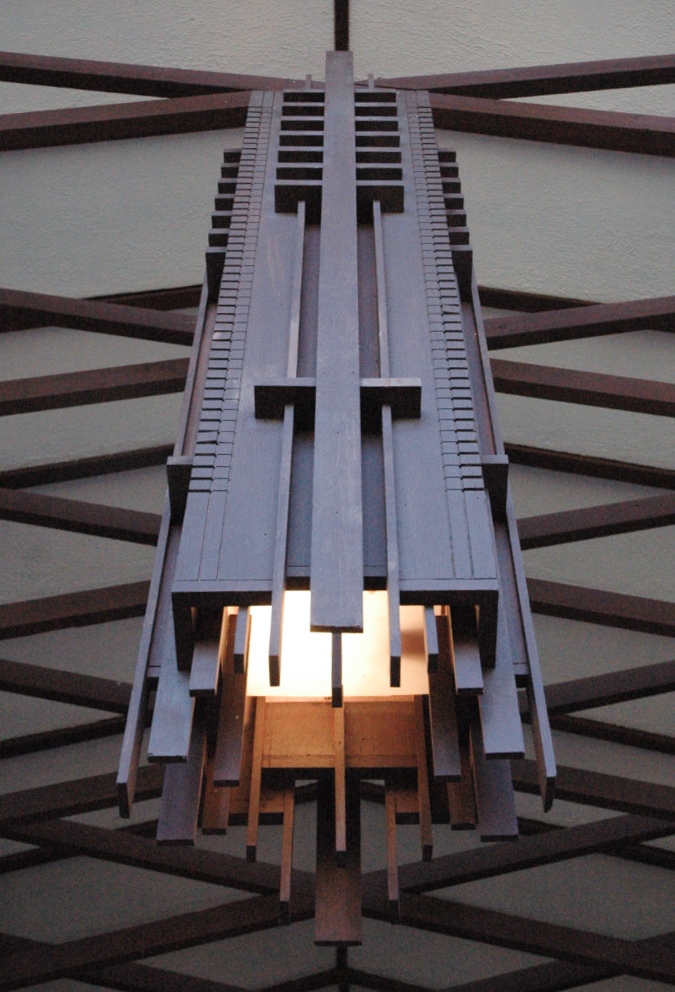 Size: 1,600 s.f.
Maximum Guests: 5
Bedrooms: 1
Beds: 4 (1 queen, 3 single)
Bathrooms: 1.5
Minimum Stay: 2 nights
Daily Price: $199
Cleaning Fee: $75 (one time)
Check In: 3:00 p.m.
Check Out: 11:00 a.m.
Basics
Heating
Air Conditioning
Shower
Essentials
Amenities
Water Front
Outdoor Fireplace
Indoor Fireplace
Wireless Internet
TV
Other
Carbon Monoxide Detector
Smoke Detector
Fire Extinguisher
All Year
Hiking
Wildlife Watching
Fishing
Spring/Summer
Birding
Biking
Golfing
Swimming
Canoeing
Sailing
Kayaking
Fall/Winter
Autumn Color Change
National Register of Historic Places, 2002
Western Wood Products Award, 1963